ITJobCafe
1725 Times
595 People
If you want to find the best jobs as a business analyst you need to know the new trends in business analysis. Check out the top 5 trends.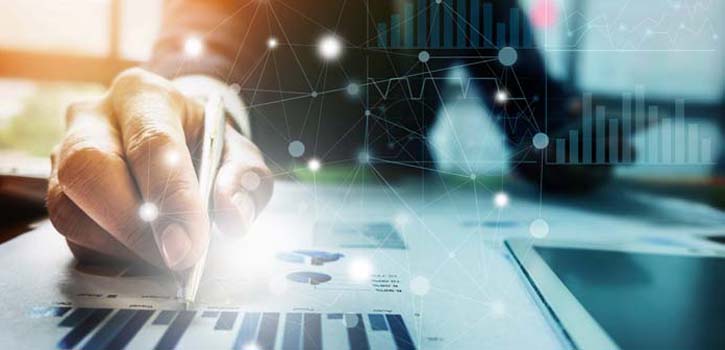 A business analyst is a highly respected position, in part because of its salary trajectory and job growth. Business analysts are hired by companies to help improve the internal processes as well as optimize certain aspects of the business for customers.
If you're interested in becoming a business analyst or are trying to get a better grasp of your industry, it's important to know the trends in the business world. Here are 5 trends in business analysis that are sure to take hold or continue to dominate in 2019.
1. New-Age Tech
The business analyst job is becoming increasingly technical, as our corporations begin to rely on new-age technology. One example of new age technology you may want to implement is machine learning, in order to help automate many processes in the job.
You may also want to begin to understand cloud computing. Cloud computing can help your company in the transfer of data and in the storage of important documents.
2. Data and Analytics
One of the more standard jobs of business analysts and something you may be able to start from day one is data and analytics. Using and presenting large sums of data to your company's benefit, including productivity analyses and customer data, will help your company grow.
3. User Interface Design
Increasingly so, business analysts are asked to use their minds in order to think for the consumer. This allows businesses to set themselves apart from their competitors and retain their customers even more. One way to do this is to have business analysts design applications for users.
Along with the development team, the business analyst may do research in order to understand what type of user interface (UI) design is best for the consumer. This will allow the consumer to have more access to the business and its services.
4. Agile Business Analysts
In today's world, business analysts are meant to be agile. Agile business analysts will improve the time to market of any large-scale plan in order to help the company get ahead faster. In order to be more agile, the duties of a business analyst have changed.
Business analysts are now expected to take a more hands-on approach in their projects. They are expected to be able to do every step, from research to the presentation, on their own accord.
5. Industry-Wide Knowledge
The latest trends in business require analysts to be knowledgeable of many trends within an industry. This may include research on competitors or understanding different aspects of the industry.
Industry-wide knowledge will allow business analysts to instill best practices within a company in order to set themselves apart from the competition. It's important to be experienced with every aspect of an industry as a business analyst.
How These Trends in Business Can Help You
Whether you're a business analyst already or looking to become one, mastering and understanding these trends in business can truly help you get ahead and push your company forward.
If you're interested in diving into the IT side of a business analyst job further, be sure to check out our other articles.
Comments:(0)