ITJobCafe
371 Times
186 People
Digital marketing is one of the fastest growing fields out there, and it's time you got in on it. Find out some of the hottest digital marketing jobs to do.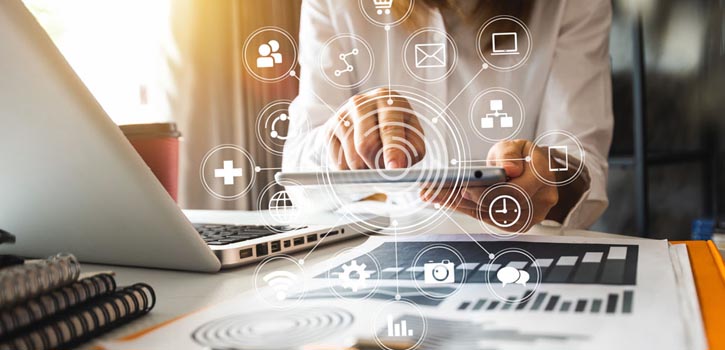 Are you looking for a new job in digital marketing?
Digital marketing is one of the fastest growing fields out there. New technologies are always creating new opportunities to market to customers. Unfortunately, this makes it a bit hard to know what jobs are a good bet.
Don't worry, we are here to help. Read on for 5 of the hottest digital marketing jobs right now.
1. Email Marketing
Email is still one of the best communication methods for marketing. Email marketers are in charge of campaigns, PR activities, and launches based on customer databases and lists.
Email marketing is a varied discipline. Marketers not only need to be proficient at marketing, but it also copywriting and editing skills.
Marketers must also be up to date with relevant laws and regulations globally. Otherwise, they could be costing their company huge fines.
2. Social Media Manager
Social media managers are responsible for managing a brand's social media channels.
This seems like just responding to and moderating customer comments, but there is more to it than that!
They analyze the data gathered from Social media marketing. They track social media traffic and which the campaigns and strategies appeal to the businesses audience and work best. They are often leadership positions, overseeing partnerships and the creation of images and videos.
3. UX Manager
UX stands for user experience. It is the study of the behavior of customer decisions. Using this understanding, UX managers work on improving the UX to produce desired results.
Recently it's become an important tool when it comes to successful digital marketing. Understanding customer behaviors is vital to boost results.
UX managers consider what factors are driving their audience from web pages and what aspects of a page draw customer attention.
4. SEO Specialists
For any digital marketing campaign to be successful, SEO is key. Anyone that can show clear technical knowledge combined with expertise in digital marketing will find themselves in high demand.
It's important that a business retains a high search engine ranking, especially when digital technology continues to become ever more important.
With ever-changing search engine algorithms, SEO Specialists must stay up to date. Otherwise, their company can miss out on high ROI.
5. VR Developers
Consumer VR is still a relatively new technology. Yet, we are already seeing it used more and more in digital marketing.
VR Developing requires more creativity than many other technical digital marketing jobs. Because of this, those with strong skills in technical arts and digital marketing management are highly sought after.
In fact, VR marketing is so new that you can get in on the ground floor. There are plenty of opportunities for career growth and development.
Digital Marketing Jobs
As you can see, there is a lot of variation in the top digital marketing jobs. And this is only the tip of the iceberg.
There are plenty more digital marketing jobs that haven't made this list. And who knows what next years hottest new technologies will bring?
Now you know what kind of digital marketing job suits you, check out our job listings to find your perfect new job today.
Comments:(0)