ITJobCafe
648 Times
285 People
Private clouds are an on-demand configurable pool of shared computing resources and designing and maintaining these networks comes with a variety of jobs.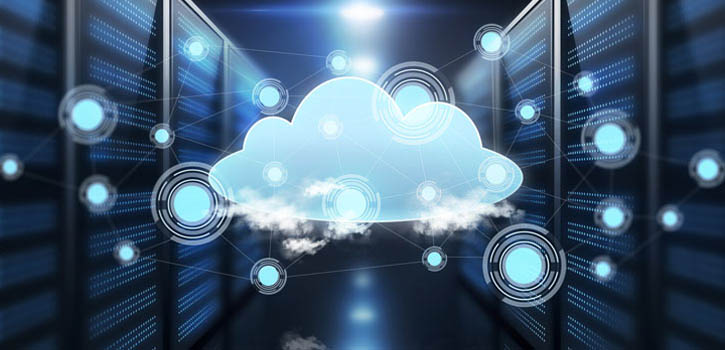 If your organization is investigating cloud computing, then it's important to know the intricacies of the different types of environments. Many businesses are adopting the public cloud solution, but for others, private clouds are a more suitable option.
So how are they different, and where do you find the people to maintain it. Here's the information you need if you decide to implement private clouds in your business.
Private Cloud vs Public Cloud
There are some technical differences between public and private clouds. In short, though, a public cloud is available to everyone and is made up of the same resource pool.
A private cloud will only give access to authorized users. This allows the company to make rules for its staff's storage and network capacities. A public cloud is unable to provide this type of service.
Hybrid models are possible and provide the advantages of both types of services. But this can take additional time to get up and running.
What Are the Benefits of Private Clouds?
One of the key reasons organizations choose private cloud providers is that it doesn't share any of its resources. It's one of the best solutions if a company needs direct control over their environments for security, governance, or compliance needs.
Other key benefits of implementing a private cloud solution are the increased security that comes from having an isolated network, improved performance as the resources are dedicated to one business, and a wider selection of customization options.
Why Should You Choose a Private Cloud?
Having access to your own private cloud storage means you have more flexibility when it comes to organizing, deploying, managing, and using your IT services. You can also retrieve and analyze information quicker and deploy business functions faster as required. There's also the increased data security that comes with a private service.
What Type of Skills Are Needed for Private Clouds?
Cloud computing is in high demand for qualified experts. There is a very exclusive set of skills that recruiters are looking for. Here are some that you should include on your resume:
Certifications in AWS, Azure, and Google Cloud
Familiarity or experience with the most common types of cloud platforms
Management in multi-cloud environments such as public, private, and hybrid
Ability to manage personnel, communicate clearly, and adequately negotiate with internal and external stakeholders
As more organizations move to the cloud, individuals who can transform cloud data into business insights will be sought after. If you are looking for private cloud jobs, then now would be the time to brush up on your skills.
Where Can You Find People to Help?
ITJobCafe has over 150,000 resumes from employees who are ready and able to help you with your public or private clouds. We've helped place IT experts with top businesses like Orion, Heartland Financial, and Softpros. If you're looking for the next person for your team, then register today and take a look through our database.
Comments:(0)