ITJobCafe
342 Times
213 People
You can't talk about ITSM or IT Service Management without mentioning ServiceNow. So what is ServiceNow? Learn more about this software platform here.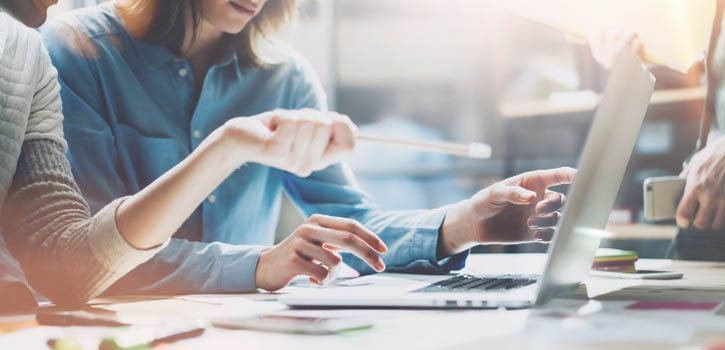 Ever since technology was introduced to the business world, it's been all about efficiency. Indeed, the very reason technology was introduced to aid in business functions was the goal of increasing efficiency. Automation is leveraged to streamline and increase the productivity of human resources.
Thus, it makes sense that every IT department in the world is always trying to increase their own efficiency. And that is where ServiceNow comes in. ServiceNow is an IT management tool that does exactly that for your business: increase efficiency.
You have heard of the brand before, but you may be questioning, what is ServiceNow? If so, you're in the right place. In this article, get introduced to ServiceNow software to give you an idea of what it can do for an IT department.
What is ServiceNow?
In short, ServiceNow is an ITSM platform (IT Service Management). Thus, it's all about streamlining the management process of IT service requests. This includes the entire chain of the process. That's everything from the initial reception of the incoming request to executing the actual solution.
There are many reasons why you should be using ServiceNow in your business.
First, ServiceNow can function as your source of truth for your ITSM strategy. All the major components of your IT service strategy can be accomplished right from your ServiceNow portal. This means that everyone from customer-facing employees to executives can work out of this one platform. This eliminates the need to toggle between different platforms and house data in multiple areas.
Another reason why ServiceNow is a great choice for businesses is that it is able to harness the power of machine learning to make your IT workflows more efficient. Of late, artificial intelligence has been figuring in all the technology industry headlines.
The way that ServiceNow uses AI is by learning from the IT processes that you execute and the requests that you receive. It can identify stop-gaps in your IT process. Consequently, it can make and implement recommendations to improve that process.
Third, the ServiceNow ticketing system can also be used for customer service requests — it isn't limited to an internal tech support system. You can brand the portal with your own logo and coloring to retain a professional image in front of your customers.
ServiceNow-Trained Employees Are Crucial to Businesses
If you're looking to build out a career for yourself in the ITSM industry, then it's crucial that you understand what is ServiceNow and build experience using the platform. By taking a couple of courses on the software and ServiceNow reporting, you can get some good experience under your belt and bolster your expertise with credentials.
Once you have that training, it's time for you to hit our job portal to find ITSM jobs that are right for you. Our online tool takes out much of the headache in the IT job search process.
With just a few keystrokes and clicks, you could be well on your way towards landing the technical role in ITSM that you've always dreamed of! Be sure to give it a try today.
Comments:(1)