Ramakanth
1037 Times
784 People
The lack of skilled IT workers is hurting the deployment of emerging technology, according to a new survey from Gartner. In areas from cloud to cybersecurity, this crisis is expected to last for years to come.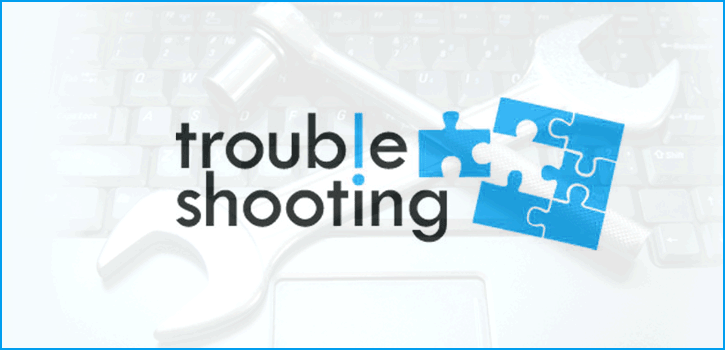 So, whether you are dealing with the breakdown of single device or a company-wide outrage, here are top 10 mistakes you should avoid to limit damage and stay in control.
Doing it alone:
Troubleshooting a serious issue on your own can be disastrous. When dealing with a major problem, or even a basic computer problem that you can't get your head around, collaborate. Get into discussion with a co-worker, open an audio/video conference with stakeholders or get onto an online forum to share ideas.
Playing down the impact:
Inform stakeholders the scope of the problem. Allow them to initiate damage control measures while you focus on resolving the problem. If the root cause of the problem is a human error, be honest and forthright about it. Trying to cover it up will only worsen the situation and curtail your ability to fix it.
Following online recommendation irrationally:
Google any 'error message', you will find promising solutions to it. Whether any of them really work is another thing. When relying on the Internet to provide the technology help, choose qualified websites than user forums. Check time stamps of the posts to ensure that the solution is not already obsolete.
Making irrevocable changes:
You don't want to make a change and spend the next eight hours rectifying the break down caused. When you want to do something you are not very sure of, take screen shots of the original settings. Back up files, settings, configuration data or anything else you want to change. These measures will help you undo whatever you have tried, easily.
Committing several changes at a time:
To solve the problem quickly, system administrators often commit multiple changes at one go. In the best case, the problem will get fixed; you will not know which change led to the resolution of the problem. In the worst case, you will add complexity to the existing problem. A better approach is to use one troubleshooting techniques at one time, isolate the problem and fix it.
Ignoring the obvious:
The cause behind every breakdown need not be a hack or an exploited vulnerability. It can be as simple as lack of disk space! So, start technology troubleshooting with basics than taking a deep dive right away.
Neglecting to keep a log:
When fixing things, keep a log of what you are doing. It gives you a trail of what you have done. It keeps you from duplicating your efforts. Keeping a log can be frustrating when you want to fix something ASAP. But the practice proves to be priceless in the long run.
Overlooking ramifications:
IT problems don't happen in a bubble. Before committing a change, make sure that your fix does not break something else. Keep technology limitations and dependencies in mind; put to use your creativity, flexibility and agility to derive the best solutions.
Disregarding the need for dissection:
Preventing technology breakdown is as important as troubleshooting it. So, every time you fix a problem, spend some time exploring why the problem occurred, whether it is likely to occur again, what safeguards required, etc. This post-mortem is required to keep the technology setup safe from repeated breakdowns.
Failing to document:
Documentation is a very important part of an IT professional's job. The paper work provides a reference to quickly fix similar problems in future. Documentation helps ensure the team is trained to work on these problems in a meaningful and proactive way next time.
Comments:(0)