Sarah K. White,, ITWorld
1373 Times
842 People
The lack of skilled IT workers is hurting the deployment of emerging technology, according to a new survey from Gartner. In areas from cloud to cybersecurity, this crisis is expected to last for years to come.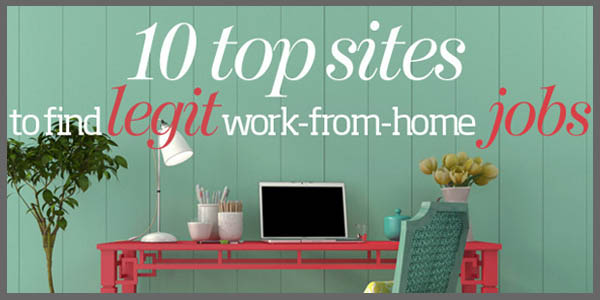 WFH.io
This job board is dedicated to work-from-home jobs as its moniker suggests, particularly in the tech industry. The site is and easy to navigate, with a host of engineer, programmer, and developer jobs listed. You can filter by categories including customer support, design, DevOps, software development and system administration. If you're looking for a software development job, this category has almost 10 times the listings of other categories on the site. It's free to use and you can click to read a full description of the job and find information on how to apply. You can also opt in for weekly emails that will include new job listings in industries of your choice.
Flex Jobs
Flex jobs is one of the better-known boards for work-from-home jobs. It also specializes in part-time and freelance work, in addition to remote jobs. Flex job has researchers, according to its website, who comb through listings for flexible jobs and then validate the companies before posting them on the website. You can access some listings for free, but the bulk of the site is for paid members.
A paid subscription gives you access to unlimited hand-screened telecommuting, part-time, flextime and freelance job listings. It also includes a profile that employers can view, free skills testing, email and Twitter alerts, expert tips and resources, the capability to upload your resume and samples of your work, newsletters and more. It also has a money-back guarantee if you aren't satisfied, and provides links to the company's BBB-approval and extensive press coverage of the service.
Virtual Vocations
Virtual vocations has listings for remote jobs in almost every industry you can imagine, whether it's software development, nursing, education, bookkeeping, marketing or paralegal. The website acknowledges how difficult it can be to find legitimate work-from-home job listings, so it does the legwork for you by curating as many valid remote openings it can find and delivering them up in one place.

The free registration option includes daily postings, alerts, history of jobs you've already applied to, a way to save jobs, storage for your resume and application documents, a handbook and a discount on paid memberships. The weekly and monthly paid memberships offer the same as well as, "uninterrupted access to our jobs and subscriber services," according to the website. Subscriptions start at $6.99 per week and go up to $59.99 for 6 months.

We Work Remotely
We Work Remotely features jobs in system administration, copywriting, design, customer service, programming and more. Each category also indicates when the most recent post was made, for example "8 days ago" or "24 hours ago," so you know if there are new listings since the last time you looked. It's a basic site, but it gets the job done, and you can also follow them on Twitter to get updates on new job listings.

Authentic Jobs
One of the concerns with finding remote work is that people are often wary of getting caught up in a scam, but Authentic Jobs puts "authentic" in its title for a reason. It cites having openings from companies such as Apple, Facebook, MSNBC.com, ESPN, HBP, Electronic Arts and HP, among other major organizations. The website also has a focus on giving back, donating 1 percent of its monthly revenue to the charities Kiva and Charity: Water. Non-profits and educational institutions that post listings on Authentic Jobs can also receive a discount.

Working Nomads
As a remote worker, you might not consider yourself a nomad, but on Working Nomads you can find a number of technology work-from-home jobs. It features jobs in development, design, system administration, customer success, management and marketing. The website is straightforward; just log on, check out the job listings and filter by categories. Each job lists when it was posted, so you know if it's recent or not, and clicking into a job gives a brief description and directions on how to apply.

Skip the Drive
Named after one of the most appealing aspects of remote work, Skip the Drive offers up telecommuting positions in a number of industries. It's also no-strings-attached offering a free service with no registration required. The site even has a telecommuting calculator that will help you estimate the amount of time and money you can save by eliminating your daily commute. You will only find work-from-home jobs on Skip the Drive, and nothing else.
It specializes in offering up as many real-time listings as it can, both part time and full time. The company also states on its website that all of its listings are legitimate jobs, with listings from Fortune 500 companies in the mix. It offers a ton of industry and skill-specific categories such as WordPress, Social Media, Recruiter, Python, Linux, Management, PHP, Finance, and more.

Remote OK
On Remote OK, you will find a regularly updated list of companies, mostly startups, where it's "OK to work remotely." You can search by new jobs, contracting, full-time, part-time, internships, and specific career categories. For each category, it also lists the average salary and the number of remote jobs available in that group. For example, at the time of this writing, the Engineer category has an average salary of $90,000 with 2,323 listed jobs. You can look at specific skills, software, industries, and more under the categories page. The focus is mainly on technology jobs, especially ones with startups, so developers, engineers, and programmers will find a plethora of relevant openings.

Workatho.me
Work at Home is another outlet that focuses on quality work-from-home jobs, mostly in technology. It has jobs from entry-level to seasoned pro, and even a category specifically for "work at home jobs for moms." Other filters include software engineer, Web developer, DevOps engineer, system administration, network engineer, information security, mobile developer, technical writer, and more.
The site also personally checks on every job listing to verify that the opening actually exist and that if you apply, you'll be in touch with the right recruiter or hiring manager. It offers a number of job openings for programmers and developers, support experts, and chat and sales representatives.

Remote Working
This site is different than the others in that it doesn't offer a job board experience. Instead, you sign up for a mailing list, and receive "hand-picked news, tools and latest remote jobs," according to the website. Jobs are curated by a Twitter handle, so you can also choose to follow the Twitter account to get up-to-the-minute news about jobs for developers, designers, and entrepreneurs.
Comments:(0)