Tom Kaneshige, CIO
1002 Times
557 People
The lack of skilled IT workers is hurting the deployment of emerging technology, according to a new survey from Gartner. In areas from cloud to cybersecurity, this crisis is expected to last for years to come.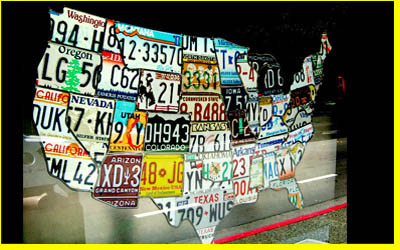 Lesser-Known Cities With Solid Salaries and Strong Tech Scenes
Everyone knows the world's giant tech hubs that lie on both coasts and boast the highest salaries: New York's salaries are 139 percent of the national average, and San Francisco's 138 percent. The cost of living in those cities are some of the highest, too. So what's a hard-working techie to do? Maybe it's time to check out some of the country's lesser-known cities with solid salaries and strong tech scenes.
Here are 15 cities, from east to west, gleaned from data provided by the U.S. Department of Labor's Bureau of Labor Statistics and Robert Half Technology.
Stamford, Connecticut: Wrestling Mecca
Mostly known for being the World Wrestling Entertainment capital of the world, Stamford, Connecticut, is considered the "sixth borough of New York," that has turned its city hall into the Stamford Innovation Center in an effort to reinvent itself as a tech hub. Salaries: 131 percent of national average
Wilmington, Delaware: The "Other" City of Independence
Even though Philadelphia lies only 25 miles northeast, Wilmington, Delaware, maintains a sense of independence. The city, which sits at the confluence of rivers, is a step back in time in American history. Delaware was the first state to ratify the U.S. Constitution. But it's also looking to the future and trying to build a strong tech scene.
Salaries: 105 percent of national average
Baltimore, Maryland: A Cultured Place
There's no question young professionals (including techies) flock to Baltimore, Maryland. It's one of the most charming cities from its role in the American Revolution to the prestigious John Hopkins University to its lively tech scene, the city simply bubbles with sophistication and culture. Salaries: 103 percent of national average
Tysons Corner, Virginia: Silicon Hill
Sure, the affluent city of Tysons Corner, Virginia, has one of the biggest shopping malls in the country, some of the largest salaries, and a sky high cost of living. It's also only 25 miles west of Washington D.C., making Tysons Corner part of the growing tech scene known as "Silicon Hill." In 2007, roughly 1,200 technology companies were operating in Tysons Corner. Salaries: 132 percent of national average
Raleigh, North Carolina: Research Triangle
Raleigh, North Carolina, is part of the famed Research Triangle and one of the fastest growing cities in the country. Research Triangle is where world-class, high-tech research and development happens, which doesn't exactly make Raleigh obscure among the technical digerati. On the other hand, Raleigh often doesn't get enough credit for its technical contributions. Salaries: 104 percent of national average
Miami-Fort Lauderdale, Florida: More Than Spring Break
Quick, what's Miami-Fort Lauderdale, Florida, known for? Spring break, sunny beaches and tropical drinks, of course. Behind the scenes, though, the area plays host to a growing tech scene. Fort Lauderdale's Citrix Systems and Miami's hot tech-startup environment help lead the way to cool tech salaries. Tech and fun, who knew?
Salaries: 107 percent of national average
Naperville, Illinois: Best Kept Secret
Most people probably never heard of Naperville, Illinois, a suburb of Chicago. Yet it could quite possibly be one of the best kept secrets. Over the past few years, Naperville has been voted the second-best place to live by Money magazine, best cities for early retirement by Kiplinger, and wealthiest city in the Midwest. Naperville is also located within the Illinois Technology and Research Corridor. Winning.
Salaries: 112 percent of national average
Baton Rouge, Louisiana: Cajun Tech
Baton Rouge, Louisiana, is known for its southern hospitality, Cajun and Creole cuisine, Mississippi riverboats and the 2014 Miss USA competition - not so much technology. Yet Baton Rouge is also home to the Louisiana Technology Park, the central hub for technology development in the state. The city is a growing technology center for the American south. Salaries: 99 percent of national average
Omaha, Nebraska: Tech Pioneer?
When you think of pioneers, you think of Omaha, Nebraska. When you think of tech, not so much. But times are changing. A couple of years ago, Omaha made Entrepreneur magazine's list of 9 U.S. Cities You Wouldn't Think Are Hubs for Tech Startups. Like every other Silicon Valley copycat, Omaha is part of a growing tech area calling itself "Silicon Praire." Salaries: 96 percent of national average
Austin, Texas: Trendy Hotspot
When it comes to music, film and even technology, Austin, Texas, isn't exactly unknown. The city's big festival South By Southwest has been a techie destination for years. But we simply couldn't keep Austin - an oasis in the dusty state of Texas -- out of our list. In the first nine months of last year, venture capitalists funded 58 deals worth a total of $315 million in the Austin-San Marcos area, according to the Associated Press. Salaries: 106 percent of national average
Boulder, Colorado: Healthy Tech
Nestled against snow-capped mountains on one side and open space on the other, Boulder, Colorado, would be considered quaint if it wasn't so populated. The city is filled with young professionals who have active, outdoorsy lifestyles, as well as tech companies eager to attract health-conscious techies. Every year, it seems a national magazine or newspaper crowns Boulder as one of the top choices for tech startups.
Salaries: 115.3 percent of national average
Tucson, Arizona: High Tech Corral
Not far from Tucson, Arizona, lies the famed town of Tombstone, site of the gunfight at the O.K. Corral. Tucson itself is a hub for the Union Pacific Railroad. The area is known for stories about the Old West, dry heat and quick draws. In fact, Raytheon Missile Systems is Tucson's biggest employer. There's also Texas Instruments, IBM and Intuit. Are techies the new gunslingers? Salaries: 102 percent of national average
Salt Lake City, Utah: Cool Tech, Clean Living
If skiing and hiking are your thing (not so much drinking), then check out Salt Lake City, Utah. If you're a techie looking to catch on with a startup, it's even better. Salt Lake City and especially Park City have become startup hotbeds. In the first nine months of last year, venture capitalists funded 16 deals with a $17.2 million per average deal in the Salt Lake City-Ogden area, according to the Associated Press. Salaries: 101 percent of national average
Santa Barbara, California: An Ocean View
Around 100 miles up the coast from Los Angeles, California, the beach town of Santa Barbara plays host to a hard-partying college crowd. Santa Barbara isn't really close to anything, and so you'd think college grads with newly minted computer science degrees would head north to Silicon Valley or south to Los Angeles -- but you'd be wrong. A long list of tech companies have settled in Santa Barbara, probably to enjoy the ocean view. Salaries: 125 percent of national average
Portland, Oregon: Bohemian Cool
Amid pine trees, rivers and the rugged coastline of the Great Northwest sits the bohemian city of Portland, Oregon. It's a great environment for tech companies and their ilk, social outliers and out-of-the-box thinkers. Portland's tech startup scene is in high gear right now, and the city has been dubbed one of the best places for developers. Salaries: 106 percent of national average
Comments:(0)