ITJobCafe Team
659 Times
504 People
The lack of skilled IT workers is hurting the deployment of emerging technology, according to a new survey from Gartner. In areas from cloud to cybersecurity, this crisis is expected to last for years to come.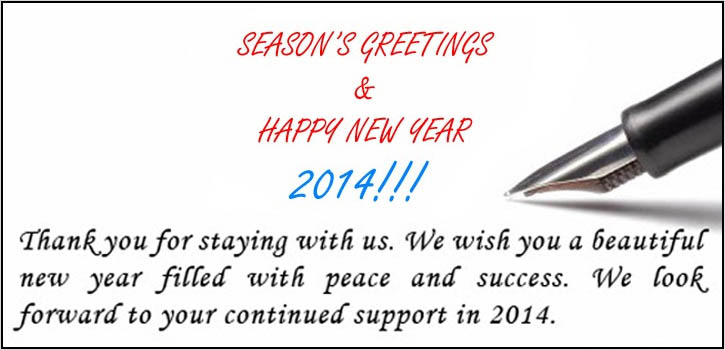 Here's a look at some major trends that will impact the industry in 2014:
In Light of NSA Revelations, Companies Will Be Wary of the Cloud
For most businesses, 2013 was the year of the cloud. Companies that still hosted their email in house would in large part move that expense and aggravation to someone else. Microsoft SharePoint and other knowledge management solutions could be run in someone else's datacenter, using someone else's resources and time to administer, thus freeing your own people to improve other services or work directly on enhancing the business.
But then came the NSA PRISM program leaks! For companies in heavily regulated industries, it's hard to ignore the continued discovery of the depths to which the NSA has the capability to read data both in transit and at rest.
In 2014, there will be continued analysis of just what services make sense in the cloud. Perhaps the cloud will not be the default choice going forward but, rather, a choice made after careful study of the environment, using these leaks as one important bit of context.
Changing face of PC and tablet markets in 2013
A new study released just before Christmas by The NPD Group paints a vivid picture of how the marketplace for PCs and tablets shifted in 2013. A snapshot of the U.S. commercial sales channel for the first 11 months of 2013 shows a big shift in the marketplace for computing devices. Windows PCs are flat, Apple PCs are down, and tablets of all kinds (including Android and Windows devices) are way up. But the big winner among consumers is the Chromebook.
Mobile Technology
The year 2013 was a big one for mobile technology, and the pace of mobile advancement is expected to only increase in the coming year. Smartphone and tablet sales will continue to outpace PC sales by a factor of 2.5 to 1, IDC says. The PC slide will continue as spending drops by 6 percent, compared to 2013's 10 percent decrease in PC spending, according to IDC. Hence, companies are now targeting mobile first.
Software Development Landscape
The software development landscape in 2013 saw technologies like JavaScript rise to new heights while others - Java, for example; maintained their prominence out of sheer inertia.
For software developers this year, JavaScript became even more dominant via an ever-expanding ecosystem of frameworks. It was like a snowball rolling down a mountain, getting bigger and bigger. It is the cornerstone of development frameworks, is on Web clients and on the server, and it is key to mobile development, where much of the software action is today.
API technology despite a 30-year history generated a lot of buzz in 2013 as a way to access services and to create revenue-generating opportunities for developers. APIs have become the new SOA (service-oriented architecture) but offer greater simplicity.
PaaS (platform-as-a-service) cloud computing got a second look this year and is set for big things in 2014, analysts say. PaaS has come to mean integrated middleware and services developers use to run cloud applications," says 451 Research analyst Michael Cote. The 451 research firm expects PaaS usage to grow 41 percent each year through 2016, to account for 24 percent of total cloud revenues.
Meanwhile, the long-established Java and Microsoft .Net software development technologies took a backseat to JavaScript and mobile platforms. But both still are important, and the large base of applications and developers using Java and .Net over many years will ensure they remain prominent.
All these small and big changes though are at an industry level, they have an impact on the IT job market. These trends drive demand in certain skills. Being aware of these trends gives you an opportunity to acquire or upgrade your skills and remain competitive in the market.
Throughout the year, we at ITJobCafe are striving to serve you with the latest news and trends in the IT industry, specifically with regards to career advancement and IT skills. We will continue to help you on all fronts; be it tech trends, resume writing, interviewing skills or training and most important of all – finding the right job quickly. In addition, we also list exciting new career opportunities on our website – itjobcafe.com.
Wishing each one of you a Successful and Rewarding Career in the New Year!
ITJobCafe.com Team
Comments:(0)