IT.Toolbox
1292 Times
917 People
The lack of skilled IT workers is hurting the deployment of emerging technology, according to a new survey from Gartner. In areas from cloud to cybersecurity, this crisis is expected to last for years to come.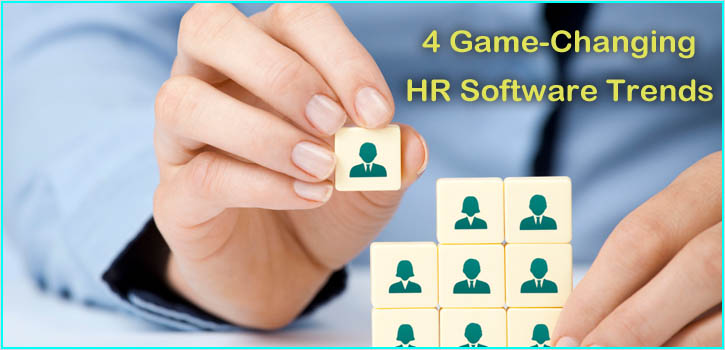 1. Mobile Technology
Mobile technology has revolutionized the HR industry in recent years. Mobile apps make it easier for HR professionals to access company and employee data directly from their smartphone, wherever they are in the world. Staff gain the same insights into talent acquisition and human capital as they would with desktop software; however, they can access databases and analytics when away from the office, too. This technological shift has expanded the number of remote workers in the industry, something that could boost staff productivity as employees achieve greater autonomy over their work.
Research shows that the use of HR mobile apps is expected to increase over the next few years as more HR managers encourage their workforce to use this technology. In the future, expect more HR professionals to monitor employee progress, create and assign work items, and manage expenses from smartphones or tablets.
2. Cloud Computing
Cloud computing is a recent trend that provides a host of benefits for HR teams in various niches. Cloud-based storage services present brands with cost savings; companies no longer need to purchase storage infrastructure or a physical data center, for example. Storing data in the cloud also aids disaster recovery if an unplanned power outage renders physical equipment unusable.
Nearly every HR software provider -- including SAP, Workday, Oracle and ADP -- now offers cloud-based solutions, and new cloud providers are hoping to capitalize on the lucrative HR market. Companies that use this technology no longer need to upgrade their systems every few years -- software vendors do this automatically, saving HR manager's time and resources.
3. ESS Software
Employment self-service software (ESS) -- systems that enable workers to access HR services from their desks without having to communicate with staff -- provides HR managers with a hefty return on their investment. This software allows employees to submit enrollment and benefits information, reducing administration for HR staff. ESS gives employees greater control over the information they provide to HR teams, which improves data quality and accelerates engagement.
Expect ESS software usage to swell in the coming years as managers look for practices that free up HR staff resources.
4. Big Data
Big data provides brands with greater intelligence on how their company operates. Human resources management systems (HRMS) discover employee trends and patterns, giving HR managers insights into their workforce. Companies can shift from basic metrics to analytics that identify poor performance, skilled employees, and staff who are likely to leave an organization.
This technology is evolving at a lightning speed: 1.7 megabytes of information will be created every second for every person in the world by 2020. In a human resources context, this surplus of information makes it easier to hire the best talent and engage with existing staff.
The global HR market is predicted to be worth $9.2 billion by 2022. HR managers who use mobile, cloud technology, ESS and big data can reduce administrative tasks, cut costs, and gain deeper insights into prospective and existing employees.
Comments:(0)