Sarah K. White, CIO
796 Times
529 People
The lack of skilled IT workers is hurting the deployment of emerging technology, according to a new survey from Gartner. In areas from cloud to cybersecurity, this crisis is expected to last for years to come.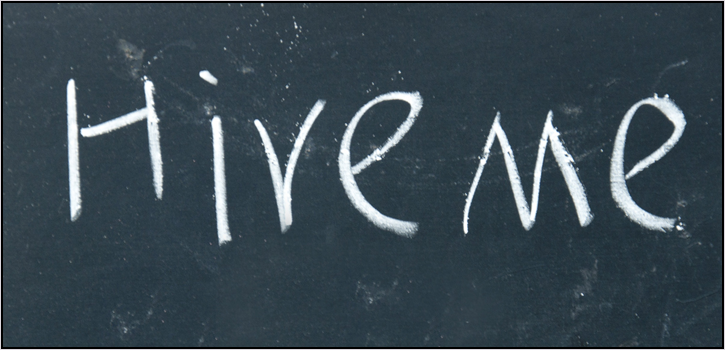 "Many job seekers don't realize how important it is to keep their search fully active during these holiday months. There is little to no competition. Companies are completing their budget planning for the next fiscal year, so it's a great time to get in front of hiring managers. And, many executives have to fill openings early in the year or they may lose the budget for that position," says Myers.
Here are four tips that will help you use this time of year to your advantage and get your name out there.
Network
The holidays are all about getting together with family and friends, and while you don't want to turn every social interaction into a networking opportunity, it's still a great time to keep an eye out for any potential leads. Myers says there are plenty of networking opportunities this time of year in the form of charity fundraisers or holiday gatherings. "Most professional associations have a party for their December meetings, with a lighter spirit than the more formal meetings offered throughout the rest of the year" he says.
However, avoid actually bringing a resume along with you, which might come off as too pushy at something like a holiday party. "Rather, create a simple, tasteful business card with your name, phone number and email address to give to people," says Myers.
A business card will not only help make you look more professional, but it gives you an easy, low-pressure way to share your contact information during any networking scenario. You don't want to scare the person off by furnishing a full resume, cover letter and professional recommendations—instead, give them your information and follow up later.
Volunteer
The holidays typically come with an uptick in charity work and more opportunities to help families in need or to volunteer at a food pantry with holiday meals. First and foremost, volunteer work should always be about helping others, but that doesn't mean you can't make some great connections while you're at it.
You can also combine your volunteer work with industry work, "Volunteering can work well if you can leverage the networking opportunities while doing the actual volunteer work within the industry that you are searching for a job in. Volunteering for something like Hour of Code during Computer Science Education week in December would be a good move," says Richardson.
Myers says that, in addition to potentially making new professional connections, volunteering is also a way to boost confidence. If you've been trying to get a new job for a while helping others is a great way to "feel good when you need a boost, to have a renewed sense of purpose during your search and to meet other professionals."
Pick up the phone
Typically, during this time of year, offices are quiet as employee's cash in on their vacation time to get a few more days off around the holidays. But for offices that don't completely shut down, it means there are still some employees left working during what is considered a slow time for most businesses. Myers says that this combination is what makes it a great time to connect with people and reach out about prospective jobs.
Myers gives an example of one colleague who was starting a new business and needed to get the word out, so the day after Thanksgiving, she got on the phone to make follow-up and sales calls. "She found that whoever was at work that day was not only available for a conversation, but was grateful to speak to someone," he says.
It's also a great time of year to connect with recruiters, either by phone or email, says Richardson. They're finishing up year-long projects and starting to wind down before the new fiscal year, so they're ultimately less busy, which he says makes them "easier to reach." Staying on top of your connections this time of year might mean they're more responsive, with more time to chat.
Send holiday cards
If you've ever received a holiday card from your pet's veterinarian or a birthday card from your dentist, you might already be familiar with this idea. Myers says that the holidays are a great time to send out cards to "everyone on your list." That includes human resource executives, hiring managers you've worked with over the last year and recruitment or search firms that you have worked with.
However, Myers says you shouldn't mention the job search in your card, but instead use it to make sure you stay on that person's mind. He also recommends choosing nondenominational cards since you may not know everyone's religious affiliations, and to also include your return address just in case they decide to respond to your card.
Holiday cards can also be another great way to "follow up" with contacts, especially since they might be distracted by the upcoming festivities. Job searching is about expressing your interest and marketing yourself to recruiters and hiring managers. The holidays offer a number of unique ways that will help you stand out from the candidates they typically get year round.
"Follow up and diligence is required because of the distractions during this time of year. This will also show the employer how interested you are in the position and working for their firm," says Richardson.
Comments:(0)