Holly Quinn, Technically Media
196 Times
163 People
These devs and engineers had careers in different industries before taking the plunge into tech.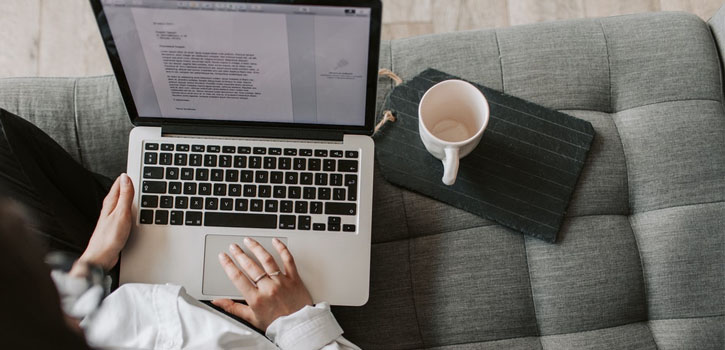 (Photo Vlada Karpovich from Pexels)
Are you looking for a change?
Millions of Americans have answered yes over the last year, so many that the jobs exodus got a textbook-ready name: The Great Resignation. For a lot of people, resigning, was a step toward a career change, and many have found themselves with higher incomes as a result.
Tech is attractive for several reasons. With enough drive, most people can earn a certificate or graduate from a bootcamp for software development in just a few weeks or months; it pays well; and many of the jobs allow for remote or hybrid work, which is increasingly becoming a priority for workers.
Over the years, Technical.ly has had conversations with countless technologists across our five markets about their tech journeys, including many who came to tech from different industries.
Here are five pieces of advice from our archives for people considering changing industries:
From finance to software dev
Finance, in many ways, has become a tech industry in itself. But when Dawn Wages, a senior research developer at The Wharton School in Philadelphia, worked in finance and sales out of college, she was putting her degree in business administration to use. At the time, she forgot how much she enjoyed web development in high school, including customizing Myspace pages.
(Yes, if you spent your youth perfecting your personal Myspace page or Tumblr blog, you already know basic coding.)
In 2015, Wages joined the Philly Python Users Group and fell in love with tech again, eventually leading her to her job at Wharton as a research developer, community organizer for tech meetup groups and supporter of Black engineers in their growth.
What kind of code should you learn if you're hoping to pivot to a tech job?
"I can whip up a website with vanilla JavaScript, HTML, CSS and Python and produce a very modern and useful experience that the company can update themselves," Wages said in an October 2021 Slack interview. She's also a Wagtail and Python enthusiast.
Meteorology to software dev
Wayne MacKenzie has been a self-proclaimed "weather nerd" since the fourth grade. He went on to study meteorology, eventually working as a local weekend TV meteorologist in Alabama while in graduate school.
Meteorology and software engineering may seem like very different industries, but, as MacKenzie said in a Technical.ly guest post he wrote in March 2021, meteorologists are essentially software engineers — "just terrible software engineers."
He went into meteorology research, where coding is used to build algorithms for meteorological applications.
"To give an example how bad of a coder I was: I turned in my code to software engineers, and they received a segmentation fault when it ran on their computers. The problem was that it used up all their memory. My reply: 'Get a machine with more RAM!'"
Today MacKenzie is the technology transfer program manager for the National Oceanic and Atmospheric Administration, after working as a technologist for startups Planet Labs and Fearless in Baltimore.
"One of the most empowering things I learned at Fearless was empathy, and how to be empathetic to users, customers and teammates," he said. "It's the act of listening and attempting to understand someone else's perspective through their lens. This can be difficult to practice, but the rewards are endless. It literally ends with a truly human-centered solution that serves the needs of people."
Military to software dev
At the age of 18, Dennis Paskel enrolled in the US Army and worked as a military police officer from 2006 to 2008, a position that showed him the world before he returned home to Philadelphia.
He got a law enforcement degree from Temple and worked a variety of jobs, from Comcast sales to parole officer to bank teller before enrolling coding bootcamp Tech Elevator and diving into tech.
"I've always been interested in technology," Paskel said in a 2021 Veteran's Day interview on Technical.ly's public Slack. "I began assembling and fixing computers when I was 12 years old. I spent four years in computer programs at a vocational tech school while I attended high school. Fear of the unknown is what prevented me from pursuing it as a career all these years."
Don't hold yourself back if you want a career in tech, emphasized Paskel, now an applications engineer at Vanguard.
"My concern for not pursuing a career in tech sooner was the fear of jobs being outsourced and me being laid off or not having a stable career," he said. "There are such things in life as good risks, and sometimes we need to take a leap of faith and believe in ourselves. It's the only way to achieve our full potential.
"Most importantly, it's never too late to change courses in life. Being a probation and parole officer for five years, I got to see people of all walks of life and different ages change their life for the better. If they could do it, surely any of us can [be] change careers and pursue what makes us truly happy and fulfilled."
Real estate to software dev
Jocelyn Jeriah worked in several different industries before becoming a developer, including real estate, logistics and quality assurance. After spending a year back in her birth country of Bolivia helping her ill mother and working as a property manager, she returned to the US ready to commit to a tech career. She graduated from the tech bootcamp Coding Dojo, and landed a role as implementation engineer at the Adams Morgan-based AI startup Sorcero in DC.
Jeriah used tools that are readily available to people who are interested in pivoting to tech, including social media, meetup groups and job fairs, in addition to Coding Dojo, which uses platforms including Zoom and Discord in its programming.
"I was doing a lot of networking, even online, even through LinkedIn," Jeriah said in a February 2021 interview. "Through that I got a lead for a bunch of virtual job fairs. These virtual job fairs are a little bit like speed dating where you get to talk to a bunch of companies for a few minutes."
Jeriah actually landed her current role with Sorcero, where she manages a language intelligence platform, after attending one of these many virtual job fairs.
Blogging to software dev
Laurie Barth, a DC-based senior software engineer with Netflix, had been a software engineer before she started technical blogging in 2017. Her career took her from the federal government to the private sector and consulting. But blogging gave her more exposure within the industry: She now has more than 35,000 Twitter followers and video content on egghead.io.
Building a community both online and locally in DC has come right alongside career growth as an engineer. Social media has proved important for forging deeper connections with women in tech along the way.
"I joined tech Twitter and just opened myself up to this much larger ecosystem," she said in an April 2021 interview, referring to the segment of Twitter users that interact around tech topics. The lesson here: Find your people who will mutually cheer your career growth.
Originally Published On: https://technical.ly/professional-development/advice-pivoting-into-software-development-career/
Comments:(1)