Courtesy: Rich Hein, CIO
800 Times
543 People
The lack of skilled IT workers is hurting the deployment of emerging technology, according to a new survey from Gartner. In areas from cloud to cybersecurity, this crisis is expected to last for years to come.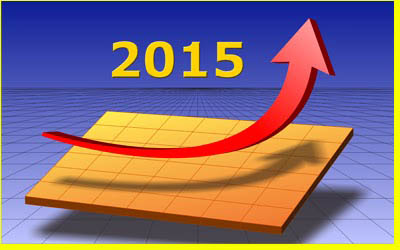 IT has grown into an entity that touches all parts of the business and organizations must keep pace or get left behind. David Foote, chief analyst and research officer with Foote Partners, makes it his business to stay on top of the technology trends driving organizations. His firm works with more than 2,600 companies monitoring IT skills pay and demand for the IT workforce. Foote discusses the year ahead and what technology leaders need to be on the lookout for.
Note: The most recent data available was from the third quarter of 2014, but some things have shifted in Q4, according to Foote, who provided some insight into how they should affect the 2015's outlook.
Moving From Consultants to Full-Time Employees
The economy is improving and organizations are starting to ease up on hiring freezes and the use of consultants. In fact, Foote Partner's data shows that organizations are beginning to bring in more full-time employees and relying less on consulting services. Foote expects this trend to continue in 2015.
"We've noticed some really systemic changes happening now in the IT workforce composition. There was a big move to hire consultants and contingent workers over the last several years. But now people are bring in full-timers and its starting to change. That is having a huge impact," says Foote.
Certifications Are Gaining Ground
Certified IT skills have been growing consistently, which is bucking more than a decade of history. "Certifications are up nearly 1 percent in market value for the year, seven straight quarters of growth, which is unprecedented in the 16 years we have been reporting certifications market pay, "says Foote.
IT and Software Architecture Become More Important
Foote says he fields calls regularly from CIOs in desperate need of architects of all varieties. This trend will continue in 2015 as complexity grows.
Open Group Master Architect, Cisco Certified Architect and AWS Certified Solutions Architect are some of the certifications that made to the list of highest-paying certified skills in Q3. On the noncertified side, TOGAF (The Open Group Architecture Framework), security, data and infrastructure architecture top the list of highest paying skills. What that means is that demand and pay for architects will likely continue their upward trajectory.
Big Data Skills Missing From the List
In the third quarter of 2014, pay for big data skills wasn't growing as fast as it had been. Many organizations invested a lot of money in big data, but the ROI is tough to find. As a result, according to Foote, many big data skills fell off the list in Q3. "A bunch of big data skills dropped off the list of skills with the highest pay premiums. Is big data hitting a bump in the road? Yes it is," says Foote.
Foote says many organizations thought they could realize the power of big data by hiring the right people but, in fact, the current culture in organizations is the biggest stumbling block to success.
Based on some unpublished 4th quarter data, Foote offers some insight on the growth of big data in 2015. In Q3, Foote says he suspects that companies were reorganizing their big data efforts but now things seem to be heading in the right direction again. "Big data skills did hit a bump but they are back on our forecast list based on 4Q data and the recent interviews in the field, "says Foote.
Organizations Continue to Invest in Human Capital Management
According to Foote Partners data, investment in human capital will increase as the IT hiring market becomes more competitive. "HR tech is a big area for a lot of companies. Companies are starting to realize how complex it is to manage, people, their pay, their bonuses and skills pay premiums. The technology that's been in place for many years is old.
Workday and Success Factors are some of the big solutions. If you're an IT person that wouldn't be a bad place to specialize in," says Foote. Workday, a human capital management program, made it to the list of noncertified skills earning the most, highlighting the market demand for human capital management.
Cloud Skills Gap Closing
According to Foote Partners data, while cloud technology demand continues to be strong, the supply of cloud skills and jobs are catching up to demand, which is a good thing. "Employer have responded to cloud skills gaps with training and development to produce the skill levels they need. It took too long to accomplish this but now it's getting on track," says Foote.
Cloud certifications market pay is up 2 percent in the 4th quarter of 2014 and up 1.1 percent over the year as whole. Noncertified cloud skills are up 1.0 percent for the entire year but down 4.7 percent in market value in the last six months of 2014.
Demand for Security and Cybersecurity Skills and Jobs Will Continue
"2015 will be a year when discretionary spending (everything not compliance spending) in infosec will start to reflect the fact that all these high profile hacks have finally pushing BODs and senior business execs to take the threats more seriously and admit that they have not been staffing infosec adequately," says Foote.
He also points out that there are 55 infosec certifications that are up 3.7 percent in market value for the entire year of 2014. This an is interesting trend, according to Foote who says, "There is strong growth in market value for a low-end beginner certification, which would indicate more interest in people entering the infosec career space as a job strategy," says Foote.
Some key areas that Foote calls "strong performers" include auditing, hacking and forensics certifications. Cybersecurity forensic analyst certification continues to perform well, up 8.3 percent in the last six months; the second highest paying among all 55 in the group.
Software Quality Assurance
As demand for software and architects continues so does the need for people to make sure the job was done right and that the customer experience is a good one. "We're expecting to see growth in software QA skills, certifications and salaries in 2015. Lots and lots of software development on multiple platforms but of course mobile especially, lots of automated and manual testing needed," says Foote.
Comments:(0)