Lisa Quast, Forbes
1627 Times
770 People
The lack of skilled IT workers is hurting the deployment of emerging technology, according to a new survey from Gartner. In areas from cloud to cybersecurity, this crisis is expected to last for years to come.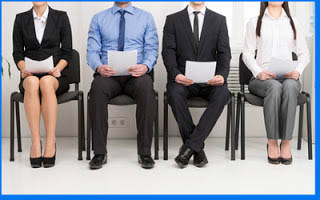 How interview attire has shifted
The dot-com era ushered in a more casual approach to workplace attire, including during interviews, in the past 10-15 years. When the economic recession hit, job seekers began dressing up as a way to differentiate themselves from other candidates. The recession created a heightened awareness by hiring managers of what candidates wear to interviews. Interview attire is also often seen as a test of a candidate's familiarity of the company and industry.

Tips to dress for positive impact
When in doubt, err on the side of being slightly over dressed, rather than show up looking too casual.

Your clothes can influence your chances for landing a job
If a man wore a dark suit to a job interview in California (or any warm climate) in August for a position as a construction worker, the hiring manager might think the man had lost his mind. Why? The attire is inappropriate not just for the position and industry, but also for the location and time of year.

What if a woman wore a navy pant suit, pulled her hair into a low ponytail, wore little makeup, no jewelry and flat shoes to a job interview as a clothing stylist? It's doubtful she would be offered the job. The hiring manager would probably be looking for someone who projects an image of creativity and wears clothing, makeup and accessories that are fashion-forward.

As the old saying goes: "Perception is reality." Think about the image you want to project during your interview and then choose an outfit that will create a positive perception and is appropriate, given the time of year, your geographic location, and the job/company/industry.
Comments:(0)