Sharon Florentine, CIO
1210 Times
650 People
The lack of skilled IT workers is hurting the deployment of emerging technology, according to a new survey from Gartner. In areas from cloud to cybersecurity, this crisis is expected to last for years to come.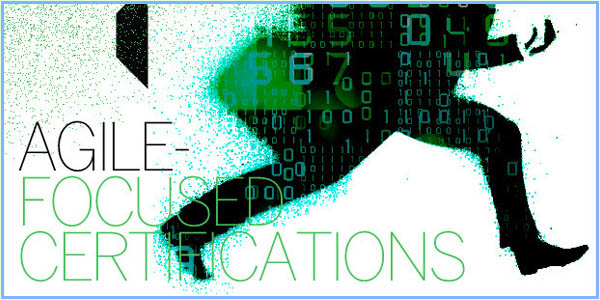 Agile certifications to take your career to the next level
Agile has revolutionized the face of software development and project management, and has increased demand for IT professionals with understanding of the methodology and its many flavors - Lean, Scrum, Kanban and Scaled Agile, or SAFe, for the enterprise. A number certifications exist to benchmark and test your knowledge and competency with the framework. Here, CIO.com gathers seven top agile-focused certifications you should consider.
PMI-ACP
The Agile Certified Practitioner (ACP) from the Project Management Institute (PMI), is for project management professionals whose organizations currently use or are moving to agile practices. The PMI-ACP proves certification holders have real-world experience managing agile projects and familiarity with many subsets of the agile methodology including Scrum, Kanban, Lean and others. Those who achieve the certification must earn 30 professional development units (PDUs) every three years to maintain their status.
APMG International
APMG International is a global accreditation organization with a number of agile project management certification offerings. The goal is to benchmark the ability of project managers to deliver agile projects in organizations that require standards, rigor and visibility around the agile framework. APMG International offers certifications in agile program management and agile project management, as well as a certification for practitioners of the Dynamic Systems Development Method (DSDM), an agile project management and delivery framework that is vendor-neutral.
Strategyex Certificate (Associate or Masters) in Agile
Online learning company Twenty Eighty Strategy Execution, in partnership with George Washington University, offers either an Associate or Masters certificate in agile practices. The Associate's certificate requires taking three courses over two years, and highlights your agile knowledge and skills. The Master's level certificate requires taking seven courses over a four-year period to demonstrate your expertise in the subject and methodology. Only the Master's level certificate allows certificate holders to add credentials after their name. Twenty Eighty also offers individual courses for Agile project and product management, estimation and planning and Agile requirements.
International Consortium for Agile (ICAgile)
The International Consortium for Agile is an independent accrediting agency offering comprehensive agile certifications that provide role expertise across all agile 'flavors,' including Scrum, eXtreme Programming (XP), Kanban and more.
There are three certification levels: Professional, Expert and Master, to test and evaluate candidate's knowledge acquisition and competency within Agile.
Agile Certification Institute
The Agile Certification Institute is an agile standards body focused on all aspects of enterprise agile adoption, not just within software development. The ACI offers a wide variety of agile certifications and credentials, covering enterprise agile product and project management, Agile talent management and talent development and Agile process improvement. In addition to enterprise agile certifications, the ACI offers certifications for agile flavors Lean, Kanban and Scrum at the Associate, Practitioner, Master and Owner levels.
Scaled Agile Academy
As agile moves into the large enterprise, agile professionals with demonstrable skills and knowledge to scale the framework become critical. The Scaled Agile Framework (SAFe) body of knowledge is the foundation for delivering Lean/Agile development successfully in large software enterprises. The Scaled Agile Academy offers five certifications to demonstrate knowledge and experience with SAFe: The SAFe Program Consultant Trainer, the SAFe Program Consultant, the SAFe Agilist, the SAFe Practitioner and the SAFe Product Manager/Product Owner.
Scrum Alliance
Scrum is the leading framework of the agile methodology, especially for software development. The Scrum Alliance is the leading membership organization for Scrum professionals, with the mission of supporting widespread adoption and effective practice of Scrum. The Scrum Alliance offers six Scrum certifications for IT and software development professionals: Certified Scrum Master, Certified Scrum Product Owner, Certified Scrum Developer, Certified Scrum Trainer, Certified Scrum Coach and Certified Scrum Professional.
Comments:(0)