san
981 Times
615 People
The lack of skilled IT workers is hurting the deployment of emerging technology, according to a new survey from Gartner. In areas from cloud to cybersecurity, this crisis is expected to last for years to come.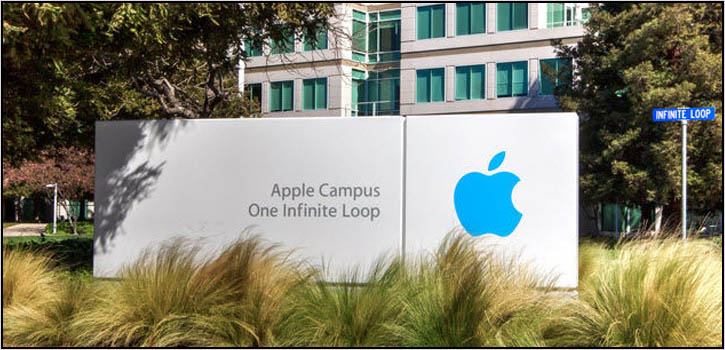 Apple certifications fall into one of two categories: those geared for IT professionals and those for creative professionals. There's also the Apple Certified Trainer (ACT) credential for those interested in teaching the Apple certification curriculum to others, both in the creative and IT areas.
Apple IT Professional Certifications
Certifications in the IT professional bucket focus on OS X and the Apple Certified Mac Technician (ACMT) certification.
An Apple OS X certification recognizes an individual's ability to manage and support OS X in standalone systems and networked computers in an organization. Certifications under the Apple OS X umbrella include:
Apple Certified Associate -- Mac Management,
Apple Certified Associate -- Mac Integration,
Apple Certified Support Professional (ACSP),
Apple Certified Technical Coordinator (ACTC).
The two associate-level certs cover techniques involved in system image creation, policy configuration, deployment and remote management, creating network accounts, setting up file sharing and printing, configuring security, and managing networked data. The ACSP is all about installing, configuring and troubleshooting OS X and is geared toward help desk personnel and service technicians; in other words, it's for anyone who supports Mac users. The ACTC is similar to the ACSP, but focuses on support of both OS X and OS X Server, and requires two exams. If you never work with OS X Server and don't see yourself doing so in the future, stick with the ACSP.
Apple OS X certifications have no prerequisites. Candidates can sign up for exams through Pearson VUE, and choose to take any exam at an Apple Authorized Training Center or online (limited to certain exams, such as those for the Apple Certified Associate -- Mac Management Basics and Mac Integration). The cost is $65 USD for each associate exam and $250 USD for the ACSP and ACTC exams.
The Apple Certified Mac Technician (ACMT) credential focuses on troubleshooting and repairing Macintosh desktop and laptop computers, along with associated Mac OS X issues. Two exams are required, which cost $150 USD each, and the ACMT certification does not expire.
Apple service-related certifications are ideal for IT technicians seeking jobs that require such certs; for example, Apple Authorized Service Locations are required to use ACMTs to diagnose computer problems, make repairs and perform upgrades. If you plan to spend several years in an organization that's mainly a Mac shop, an Apple cert could help you negotiate a higher salary or land a more responsible position. These certs also serve as stepping stones to higher level support and networking credentials, much like CompTIA's A+ and Network+ certifications.
See: CompTIA Certification Guide: Overview and Career Paths
Apple Creative Professional Certifications
On the creative side, there are the Apple Certified Associate and the Apple Certified Pro certifications. These types of certs appeal to multimedia designers, editors, artists, photographers and the like. Although creative types tend to be self-taught, pursuing an Apple creative cert helps you learn about a particular application in depth -- much more than you're likely to learn on your own -- and you can add a credential to your resume or portfolio that validates your skills in as few words as possible!
The Apple Certified Associate is a foundational certification that recognizes an individual's skills in using a specific application. The exam costs $150 USD, and may be taken from home.
The Apple Certified Pro certifications also focus on specific applications -- currently, Aperture, Final Cut Pro X, Logic Pro X and Motion 5. Aperture is photo management and editing software, Final Cut Pro X is post-production video-editing software, Motion 5 is editing software that complements Final Cut Pro X, and Logic Pro X is used to edit sound files. Pro certs are either Level One (basic) or Level Two (advanced), but Apple doesn't offer Level Two certifications for every product. If a Level Two certification is available, you must achieve Level One first. Apple Certified Pro creative exams typically cost either $150 or $250.
Apple Certified Trainer (ACT) Certification

If you feel you're an Apple creative product master or have great skills and passion for supporting Macs or OS X, consider getting your Apple Certified Trainer (ACT) credential. An ACT teaches Apple certification courses in Apple Authorized Training Centers, helping the next generation of candidates to earn their certifications. You need to be certified in any area you want to teach, and you must also pass a Train-the-Trainer (T3) exam.
Apple Training and Certification Resources

Classes on Apple products are offered through Apple Authorized Training Centers, which are usually two- to five-day courses with live instructors who lead students through lectures and hands-on labs, and answer all kinds of questions along the way.
Candidates for the IT professional (Apple service) certifications can also take AppleCare Technician Training, which is self paced.
For creative certification candidates, some Apple Authorized Training Centers offer a "Prime Time" delivery model, which means a two-day training course gets divided into three-hour seminars that can be attended around a busy work schedule. Candidates can also subscribe to Creative Edge, an on-demand digital library from Peachpit, which includes lots of eBooks and video training, including the Apple Pro Training Series. Visit the Apple Training and Certification Web page for links to books and eBooks, video training, classroom training and more.
Comments:(0)