Paul Heltzel, Infoworld
770 Times
525 People
The lack of skilled IT workers is hurting the deployment of emerging technology, according to a new survey from Gartner. In areas from cloud to cybersecurity, this crisis is expected to last for years to come.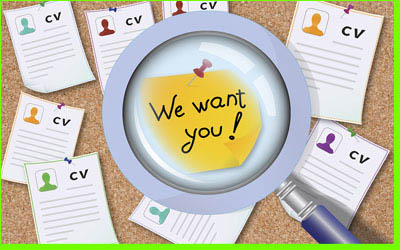 That's right, demand for tech talent is so hot, it's gone Hollywood, with firms cropping up to hype your skills and represent you in negotiations to ensure you get what you're worth. But before you roll your eyes at the idea of someone pimping someone else's programming chops as a pretentious fad, consider this: Software work is becoming increasingly more project-based, and the days of settling into long-term employment without the need to keep an eye out for new work may be waning.
Here's an inside look at this trend to help you assess whether hiring a rep is the best move for your career.
The Pitch
The best time to look for a job is when you have one. Even if you're not actively looking to leave your current employer, it's smart to keep an eye on the market. But with looming deadlines, who has the time to keep up with the want ads? If you're already overwhelmed at work, it's hard to take a long view of the career path ahead.
Time constraints represent only one factor. What if research and negotiation aren't your strengths? If you're in this boat -- or if you find searching painful -- it may help to have someone working those angles for you.
With many tech firms starving for developers, here's where the growing area of "agents" for tech talent come in. These outside recruiters represent programmers with top-notch skills and who, like Hollywood talent, let a professional negotiator sweat the details.
"Our background is the music industry, where we represented American musicians for 20 years," says Michael Solomon, who co-founded a talent agency for programmers called 10x. "We saw a need because developers and technologists in general are not necessarily good at -- or not interested in -- the business side of what goes along with their career."
If you want to focus on doing the job at hand instead of searching for work, an agent or traditional recruiter may be able to present opportunities you wouldn't see otherwise. But which of these services -- if any -- are worth their salt? And when is an agent or recruiter a bad fit?
Agents: Hacking the Traditional Hiring Process
When Solomon and his partner co-founded 10x, he saw similarities between engineers and the artists he'd been representing as an agent. His firm deals exclusively with freelancers, who -- like musicians and actors -- sign one contract after another.
"It's not a one-time transaction; you're going to continue to have those transactions," Solomon says. "So we modeled the company very much after a Hollywood or music talent agency. We believe these people are incredibly talented and being exploited."
Often outside recruiters -- as opposed to recruiters who work for the firm doing the hiring -- will find both contract and permanent work. Solomon says 10x appeals to coders who prefer contract jobs and want to solve a new problem every two to six months -- then get a new gig to work on.
"One guy lives in Thailand and scuba dives a lot, so a lot of people have chosen us for lifestyle purposes," Solomon says. "Some of them do a number of hours a week for us, then work on their own startup. Some people freelance because they want to snowboard for two months or three months in the winter ... or so they can spend more time with their kids."
But with such high demand for developer talent, enabling many to write their own ticket, why cut anybody else into the profit? After all, beyond the hassle of negotiation, agents and recruiters need to be able to provide you, even after their fee, a better bottom line than you would on your own.
Solomon offers this example: "My co-founder was originally our client. He was a perfect example of somebody who was highly capable, highly skilled: a neuroscience degree from Harvard, professional musician, record deals, toured, taught himself how to code, and had more coding work than he knew what to do with. He knew what a music manager was and knew exactly what we were experimenting with. In a very short amount of time we increased his rate by 50 percent and took all of the stuff he hated doing off his plate."
It's not only the agents who see opportunities in this area. Jessica Neal, VP of talent and human resources at education tech firm Coursera, argues that the traditional hiring process, with top job candidates representing themselves, needs disruption. Her dealings with an agency called the Designer Fund have been largely positive.
"They help build your employment brand because they are extremely well-known in the design community and they are designers themselves," Neal says. "By partnering with them there's an inherent value; they're not only bringing a network, the value is much deeper than that."
Solomon argues that most successful executives and talent don't have the time or inclination to manage day-to-day business -- and rather than being a drawback, their careers benefit from representation.
"If you think about people who are in demand and in positions of power, they almost never represent themselves in a transaction," he says. "If you look at CEOs that are doing deals they may be involved, but there's usually an attorney at the table who's being the bad guy. Athletes, movie stars, rock stars, they have multiple people to represent them in multiple directions."
Solomon points again to his partner, who might be hesitant to promote himself -- and found his salary suffered for it. "He was never going to say to a customer, 'Well, I have a degree from Harvard and I have this and that' -- and neither would I if I had his credentials. But it's very easy once you have someone saying those things about you that the client will say, 'Oh yeah, he's definitely worth that.' "
Recruiters: The Tried-and-True Agent Alternative
The newly rising agency model may not be a good fit for every developer, especially those exclusively interested in full-time permanent work. In this case, a traditional outside recruiting agency might be worth considering.
A tech recruiting firm -- in contrast to an agency -- gets its fee from the company hiring, not the person being placed. Generally recruiters charge a percentage from the base salary of the person being hired. That rate can vary widely -- from 10 to 30 percent.
These outside agencies may be able to nail down more than a salary. They can advocate for certain perks while your leverage is at its highest point, before you walk in the door. Whether or not you're going to use a rep, negotiating benefits should be part of the discussion before you accept an offer.
"A person who is looking for an agent in a negotiation might be thinking about, 'OK, they said $70,000, I want $75,00,'" says James Wright, a partner at Bridge Technical Talent, who's been in recruiting for 25 years. "But what they might not be thinking is, 'What about an extra week of vacation? What about work-from-home days?' If you can have an ally who knows the space and knows the questions to ask and help you negotiate, it can be very helpful because there are so many variables into making a job change."
In some cases, companies who employ people to find talent won't post those positions on job sites like Monster or Dice. They have a relationship with agencies that find their tech talent; if you're interested in working for certain larger firms, a recruiter may be a necessity.
"I know for a fact companies like Disney and Siemens, they do that," says Robert Laszlo, a program manager at Blink Reaction. His Orlando-based firm is a digital consultancy that specializes in large, multi-million-dollar websites using Drupal. "They may not have an exclusive deal with an agency, but they probably have one, two, or three who act as the recruiting agency for filling those tech jobs. They're kind of the HR department for those companies, and they're doing all of that trolling of LinkedIn and random calling and so forth."
If you're looking to relocate to an unfamiliar market, finding representation with expertise in landing jobs in your new location could be the key to a smooth transition.
"Let's say you live in Texas, and your significant other gets a job at Brown and you know you're going to be moving to Providence," Wright says. "And you don't know anybody in Providence -- that's a good time to talk to somebody up there rather than search blindly."
Finding the Right Fit
Having work come to you -- rather than going on the hunt -- may sound appealing, but what's the catch? Blink Reaction's Laszlo points out that working with a talent agency often means they'll ask you to commit exclusively. That is not always the case when going the recruiter route.
"They want you to sign some sort of agreement," Laszlo says. "If it's an outside agency, they don't get paid unless they fill an open position. But there's nothing to say you have to agree with that. I don't know that your odds improve if you talk to more than one, but that definitely goes on. If you tie yourself to one agency, then I think you're definitely limiting the scope of your potential job search."
Bridge Technical Talent's Wright says anyone representing you should be taking the long view. There are a number of red flags to look out for.
"Obviously they are only as good as the jobs [they can offer]," Wright says. "Also, do they have technical knowledge? Do they seem like they know what they're talking about? Are they trying to shoehorn you into a job that's not right for you?"
This is a relationship business, not a sale -- if the agency treats you like a commodity, it'll probably end badly.
"This industry doesn't always have the best reputation," says Wright. "But when you get going with the right people and they're advocates for you, it really does work very well. A lot of times, I'm talking to people and when they finish talking to me, they say, 'You know what? Where I'm at right now is not so bad,' or 'I'll call you when I'm ready.'"
The Shifting Nature of Software Employment
Another significant reason to rethink your approach to finding employment can be found in the changing nature of software employment itself.
"The line has blurred a lot in the last 25 years," Wright says. "There are definitely people who are straight-up contractors and people who prefer to be permanent. But certainly the recession has made development more project-based. More people now flip back and forth between both."
In many cases, large corporate clients send contract job descriptions -- and salary requirements -- to recruiters who then race to find the right talent at that price. Traditional permanent placement is still happening, but it's on the decline as companies seek to outsource work they can't afford to do in-house, working with tightening budgets.
Solomon, of the 10x agency, says technology development is increasingly a freelancer's game, unlike previous generations who had long tenures at one job or at least went from one full-time job to another.
"You don't know when you're going to want your next job," Solomon says. "I think that we're seeing a lot of people who have run their careers not by staying in one place and moving up but by hopping. We can talk about freelance vs. full-time, but full-time is rapidly moving toward freelance."
But before you get lost in dreams of skiing three months a year thanks to some kind of impending piecework paradigm, remember that the freedom of freelancing, whether undertaken by choice or necessity, is balanced by the need to hustle, on your own dime, for work.
"What I've seen is people will go freelance for a certain period of time, then maybe start having a little bit harder time finding projects," says Blink Reaction's Laszlo. "Something happens at home or whatever and now all of a sudden they need to be full-time somewhere and there's a frantic search."
In the end, the bigger question may be how to stay up-to-date rather than whether to go freelance or punch a clock. Wright tells a story, from when he first started out, of a programmer whose main requirement was being challenged.
"He basically said, 'Look, every project I take … it has to expose me to new technology, so they'll want me for the next job.' He looked at the skill makeup and the nature of the project, before he looked at the rate. His skills were constantly advancing. So he spent three months in Costa Rica every year and the other nine months he got to work and got paid."
Comments:(0)