Aine Cain, businessinsider
1746 Times
1346 People
The lack of skilled IT workers is hurting the deployment of emerging technology, according to a new survey from Gartner. In areas from cloud to cybersecurity, this crisis is expected to last for years to come.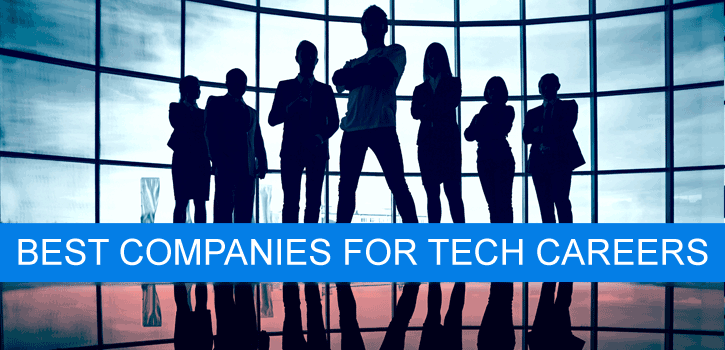 Job site Paysa analyzes over 35 million salary data points for over 100,000 companies along with thousands of résumés to paint a clearer picture of what employees can expect if they're looking to work in tech.
Below, find Paysa's list of the 10 companies that pay the most for people in tech jobs. Paysa chooses to highlight average pay rather than median pay, in order to better reflect the skewed impact of equity and bonuses.
The numbers listed are total compensation, and are calculated including base pay, bonus, equity, and signing bonus where appropriate.
10. OpenTable
OpenTable, part of The Priceline Group, headquartered in San Francisco is the world's leading provider of online restaurant reservations, seating more than 21 million diners per month via online bookings across more than 40,000 restaurants. The OpenTable network connects restaurants and diners, helping diners discover and book the perfect table and helping restaurants deliver personalized hospitality to keep guests coming back. The OpenTable service enables diners to see which restaurants have available tables, select a restaurant based on verified diner reviews, menus, and other helpful information, and easily book a reservation.
Average pay: $251,000
Average base salary: $138,000
Pay range: $165,000-$346,000
9. LinkedIn
Founded in 2003, LinkedIn connects the world's professionals to make them more productive and successful. With more than 450 million members worldwide, including executives from every Fortune 500 company, LinkedIn is the world's largest professional network on the Internet. The company has a diversified business model with revenue coming from Talent Solutions, Marketing Solutions, and Premium Subscriptions products. Headquartered in Silicon Valley, LinkedIn has offices across the globe.
Average pay: $262,000
Average base salary: $144,000
Pay range: $160,000-$375,000
8. Microsoft
Founded in 1975, Microsoft is the worldwide leader in software, services, devices and solutions that help people and businesses realize their full potential.

Average pay: $269,000
Average base salary: $161,000
Pay range: $163,000-$386,000
7. Airbnb
Founded in August of 2008 and based in San Francisco, California, Airbnb is a trusted community marketplace for people to list, discover, and book unique accommodations around the world — online or from a mobile phone or tablet. Whether an apartment for a night, a castle for a week, or a villa for a month, Airbnb connects people to unique travel experiences, at any price point, in more than 65,000 cities and 191 countries.
Average pay: $271,000
Average base salary: $143,000
Pay range: $196,000-$350,000
6. Pinterest
Pinterest is the world's catalog of ideas with a mission to help people discover the things they love, and inspire them to go do those things in their daily lives. Ben Silbermann, Evan Sharp and Paul Sciarra co-founded Pinterest back in March 2010. Since then, they have helped thousands of people around the world find recipes, parenting hacks, style inspiration and other ideas to try.
Average pay: $272,000
Average base salary: $141,000
Pay range: $196,000-$354,000
5. Facebook
Facebook, Inc. is a social networking company, which allows people to communicate with their family, friends, and coworkers. Its services include timeline, news feed, messages, lists, ticker and mobile apps. The company products include Facebook, Instagram, Messenger, Whatsapp and Oculus. Facebook was founded by Mark Elliot Zuckerberg, Dustin Moskovitz, Chris R. Hughes, Andrew McCollum and Eduardo P. Saverin on February 4, 2004 and is headquartered in Menlo Park, CA.
Average pay: $275,000
Average base salary: $146,000
Pay range: $194,000-$363,000
4. Uber
Uber Technologies Inc. is an American worldwide online transportation network company headquartered in San Francisco, California. It develops, markets and operates the Uber app, which allows consumers with smartphones to submit a trip request, which the software program then automatically sends to the Uber driver nearest to the consumer, alerting the driver to the location of the customer. The company was first launched as UberCab in 2009.
Average pay: $279,000
Average base salary: $146,000
Pay range: $186,000-$379,000
3. Dropbox
Dropbox is a file hosting service operated by American company Dropbox, Inc., headquartered in San Francisco, California, that offers cloud storage, file synchronization, personal cloud, and client software. The online storage service was first released in 2007.
Average pay: $299,000
Average base salary: $142,000
Pay range: $211,000-$393,000
2. Lyft
Lyft is a for-profit transportation company with a platform for on-demand ridesharing. With the tap of a button, passengers in need of a ride are instantly connected to nearby drivers. The transportation network company is headquartered in San Francisco.
Average pay: $300,000
Average base salary: $157,000
Pay range: $218,000-$387,000
1. Netflix
Netflix is the world's leading Internet television network with over 93 million members in over 190 countries enjoying more than 125 million hours of TV shows and movies per day, including original series, documentaries and feature films. Members can watch as much as they want, anytime, anywhere, on nearly any Internet-connected screen. Members can play, pause and resume watching, all without commercials or commitments. The entertainment and media streaming company is based in Los Gatos, California.
Average pay: $312,000
Average base salary: $283,000
Pay range: $224,000-$406,000
Comments:(0)