Devin Partida, CIO Insight
131 Times
104 People
Machine learning (ML) is one of the most disruptive technologies to emerge in years. Despite being relatively new, this artificial intelligence (AI) subset has already transformed processes from customer service to supply chain management. The top machine learning companies today could drive the future.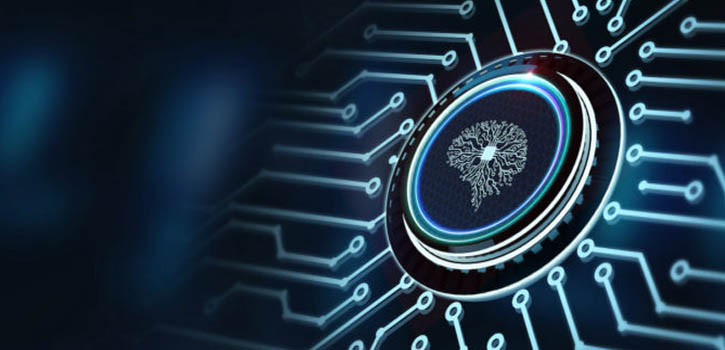 Machine learning is a branch of AI that focuses on models that continually improve themselves. Programmers teach the machine's algorithms to recognize and act on patterns, then apply this knowledge on a broader scale with minimal intervention. Machine learning goals can be as mundane as targeting online ads or as complex as self-driving vehicles.
Top machine learning companies
Machine learning has become a massive, profitable industry. Fortune Business Insights projects that the global machine learning market will grow from $15.50 billion in 2021 to $152.24 billion in 2028 at a CAGR of 38.6% in forecast period.
While machine learning is a diverse and often specialized field, several key players have emerged. Here are five of the top companies for 2022.
AWS SageMaker
It's no surprise that the world's largest infrastructure-as-a-service (IaaS) company is also one of the leading machine learning operations. Amazon Web Services (AWS) stores data for more businesses than anyone else, giving it a massive resource pool for training ML models. SageMaker, AWS's ML suite, offers users a fully managed platform for many applications.
SageMaker's tools include:
Ground Truth, a training dataset management feature

Autopilot, which automatically builds and fine-tunes ML models

Data Wrangler, which streamlines data cleansing and visualization

Studio, where users can look through and manage their ML models

Feature Store, which lets users upload and share ML features
This broad range of features makes AWS SageMaker one of the most comprehensive machine learning platforms today. As a result, it could drive some of the most cutting-edge ML applications in the future.
IBM Watson Studio
IBM's resident machine learning model, Watson, is one of the best-known AI platforms today. The company now lets users build their own ML models in the Watson Studio, giving more businesses access to cutting-edge technology.
One of the most notable aspects of the Watson Machine Learning suite is its accessibility. The AutoAI feature lets businesses build and deploy ML models without any coding, and they feature one-click deployment and optimization. Features like this allow even companies without any advanced programming experience to capitalize on sophisticated ML technology.
Watson also carries several ready-made features to speed development in specific applications. Some hospitals use Watson's fraud detection and prevention to manage billing concerns while medical staff focuses on more pressing issues.
Google Cloud Vertex AI
Many experts recognize Google Assistant as the smartest voice AI assistant on the market. Consequently, it's no surprise that Google Cloud stands as one of the world's top machine learning companies. The company's Vertex AI platform unifies its AI, auto ML, deep learning container, and TensorFlow services in one comprehensive package.
This range gives users tools to apply in every part of the machine learning pipeline, making it ideal for creating specialized ML models. Like Watson, Vertex AI also includes point-and-click functionality, making it accessible to less coding-savvy businesses. Easy-to-use interfaces and helpful visualization tools expand on this accessibility.
Vertex AI's low barrier for entry isn't the only reason to watch it over the next few years. Google has big plans for its machine learning division, particularly in the realm of self-driving cars. Its technical prowess led it to become the first company with fully driverless vehicles on public roads.
Dataiku DSS
Tech giants like Amazon, IBM, and Google may lead the pack, but they're far from the only ML companies to watch. Dataiku is a machine learning startup that reached unicorn status in 2019 and has attracted customers like Sephora, GE, and Unilever. The company's machine learning platform, Dataiku Data Science Studio (DSS), focuses on centralizing ML operations to enable faster, more effective deployment.
Dataiku DSS includes data preparation and visualization tools to help teams gather datasets for the initial training phase. Dashboards and drag-and-drop interfaces help streamline development for even inexperienced teams, and collaborative tools enable easier sharing.
One of the most notable features of Dataiku DSS is its scalability. The platform can easily scale up from small teams to enterprises, helping companies expand their ML operations as they grow. That could make it a highly valuable ML provider as machine learning becomes a more common business tool.
Databricks
Another startup, Databricks, operates on top of other popular cloud systems like AWS and Azure. Using third parties as a base helps Databricks remain as simple as possible, a quality that can be uncommon among machine learning companies.
While Databricks doesn't offer no-code programming, it supports multiple coding languages, keeping it accessible. It also utilizes an open cloud and combines data lakes with data warehouses to help it be as flexible and cost-efficient as possible.
Databricks has shown remarkable growth lately, making it a company worth paying attention to in the future. The firm grew faster than all but two companies in the WisdomTree Cloud Computing fund and recently launched a retail-specific AI platform. This vision and rapid expansion could help it become an industry leader before long.
Current use cases for machine learning
Machine learning companies serve virtually every industry today. Product and content personalization are among the most popular use cases, where machine learning customizes users' social media feeds and recommendations to maximize engagement. For example, Netflix analyzes its viewers' habits to predict which movies and shows they will enjoy the most.
Chatbots are another common use case. These algorithms use natural language processing (NLP) to understand customer questions and respond appropriately. Some advanced models can even interpret how customers are feeling and adapt to meet their real-time needs.
Financial institutions use machine learning to analyze customer behavior and detect unusual actions. They can then lock accounts they suspect of fraud and flag them for further investigation. Similar systems can fight hackers by learning different users' IT behaviors.
Other use cases include resource optimization, real-time language translation, health diagnoses, and more. Potential applications will keep expanding as the technology improves.
Where will machine learning go next?
New machine learning trends have emerged as ML companies grow and adapt. No-code programming and other accessibility features are especially popular as ML vendors try to provide value for less-experienced users. A lack of talent remains the most significant barrier to AI adoption, so this emphasis on ease-of-use will likely persist.
Some specific use cases will see considerable growth shortly, too. Machine learning could become an essential cybersecurity tool as cybercrime grows and becomes increasingly complex. Google has already started using ML to analyze threats on Android, and Amazon recently acquired an AI security startup. Simultaneously, however, machine learning poses its own cybersecurity threats, as in the case of adversarial machine learning attacks.
Environmental ML will grow as sustainability becomes more important to businesses. Enterprises will use machine learning to find ways to minimize their carbon footprints, and ML vendors will pursue low or zero-carbon data centers. Machine learning has considerable energy needs, so companies providing renewable-powered ML could see more success long-term.
The future is bright for machine learning companies
Machine learning companies are some of the fastest-growing and influential businesses today. The companies that provide this technology will undoubtedly shape the future as ML moves from an advantage to a necessity.
Given this impact, understanding machine learning's current trajectory will help investors and enterprises navigate the future. ML has already disrupted several industries, and it's not done yet.
Originally Published On: https://www.cioinsight.com/big-data/best-machine-learning-companies/
Comments:(0)