ITJobCafe
1140 Times
645 People
The lack of skilled IT workers is hurting the deployment of emerging technology, according to a new survey from Gartner. In areas from cloud to cybersecurity, this crisis is expected to last for years to come.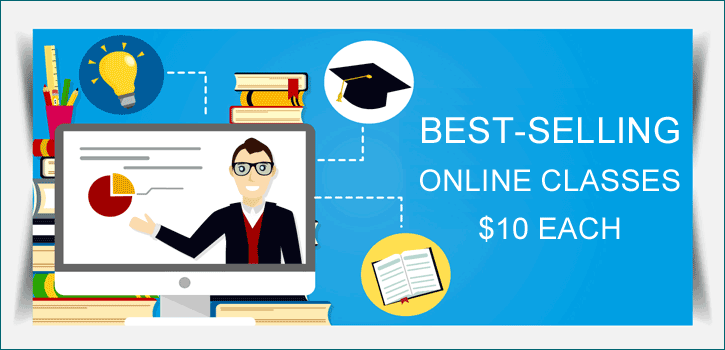 Beginner to Pro in Excel: Financial Modeling and Valuation
Learn how to use Excel quickly and expertly for financial modeling and valuation. You will be able to build a cash flow statement and a valuation model from scratch, among other things.
An Entire MBA in 1 Course: Award Winning Business School Professor
Instructor Chris Haroun received his MBA from Columbia University and has guest lecturer and advised at McGill and Columbia Universities. In this course, he takes the lessons he's taught at universities in the past and condenses them into what he describes as "an entire MBA in one course."
iOS 11 & Swift 4 - The Complete iOS App Development Bootcamp
Apple has been teasing its iOS 11 software for months, so anyone who wants to make the next big app should start learning it now. Instructor Angela Yu says you don't need any programming experience to enroll.
Productivity and Time Management for the Overwhelmed
In less than two hours, you'll learn how to stick to your to-do list, take productive breaks, and strengthen your will power.
Personal Finance Masterclass - Easy Guide to Better Finances
Within five years of graduating college, co-instructor Phil Eberin paid off over $140,000 in student debt and started a side business worth six figures. In his course, "Personal Finance Masterclass," you'll learn how to create realistic budgets, automate your finances, and more.
The Complete JavaScript Course: Build a Real-World Project
Coding is a very marketable skill set, but it's not the easiest to pick up. If you're going to learn one programming language, Java's is known to be a versatile option. This course walks you through the basics of Java and teaches you how to code two apps.
Learn HTML, CSS, JS, Node and more with the best-selling "Web Developer Bootcamp." With many web development options, this course aims to be the most comprehensive and effective. According to Udemy, 94% of Bootcamp students go on to get full-time developer jobs.
Machine Learning A-Z™: Hands-On Python & R In Data Science
This course has been designed by two professional Data Scientists so that we can share our knowledge and help you learn complex theory, algorithms and coding libraries in a simple way. Code templates included.
Complete Python Bootcamp: Go from zero to hero in Python
Learn Python like a Professional! Start from the basics and go all the way to creating your own applications and games! This is the most comprehensive, yet straight-forward, course for the Python programming language on Udemy! Programming experience is not required.
Comments:(0)