(Courtesy: Several sources: CIO, WSJ)
1063 Times
726 People
The lack of skilled IT workers is hurting the deployment of emerging technology, according to a new survey from Gartner. In areas from cloud to cybersecurity, this crisis is expected to last for years to come.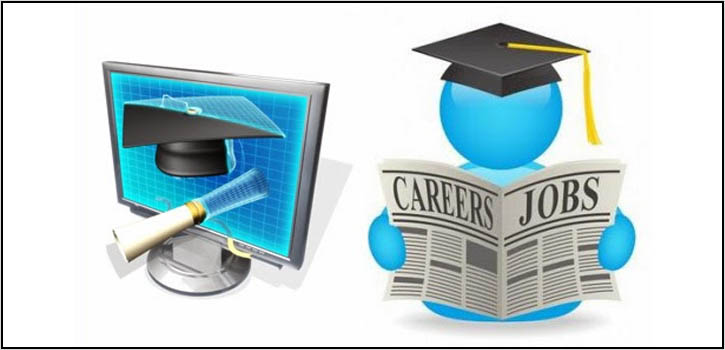 Over the last few years, e-learning and online skills development technology have broadened their appeal, sharpened their focus and become accessible to almost anyone with a laptop, smartphone or tablet.
As the talent shortage intensifies in the IT industry, businesses are looking for cost-effective, proven methods to add important skills to their workforce without hiring additional staff.
Online training is a boon for employees to achieve their career goals and get to the next level. It adds tremendous value for people change careers; reentering the workforce or those who have had an extended period of unemployment -online training boosts confidence to ace interviews because they have the skills.
How do you know which one is good and worth pursuing?
As rapid developments in online learning shake up higher education, students face a dizzying array of course, degree and certification options with little sense of which path will lead to a job.
Now, efforts are under way to fill that void and offer some structure to an otherwise difficult-to-navigate and fast-growing market. Apollo Education Group Inc., launched an "online marketplace" dubbed Balloon. It will start with a catalogue of nearly 15,000 technology classes from big-name course providers including Microsoft Corp. Adobe Systems Inc., Coursera and Udacity, and explicitly link them to job opportunities.
"We are associating two groups of data that typically don't meet," said Rob Wrubel, Balloon's founder and president of Apollo's innovation arm, Apollo Lightspeed LLC. Apollo declined to say how much money it has invested in the initiative.
Users, who can access the platform for free, will be able to search for skills that are coveted by employers, what courses teach those lessons and who is actually hiring, according to Mr. Wrubel. Course providers don't pay to be included on the site, but benefit from the broad exposure to prospective students, he says.
U.S. organizations spent $164.2 billion on employee learning and development in 2012, according to the recently-released findings of the American Society for Training and Development's (ASTD) 2013 State of the Industry report.
"The demand for skilled workers is not being met," said Jamie Merisotis, president and chief executive of Lumina Foundation, a private foundation focused on postsecondary education. "This aims to make a better connection in terms of content and delivery in the learning side and what those tech-sector players are saying they need."
There are a growing number of related ventures that present users with more choice in the market for online learning. Degreed, which launched in January 2013, aims to track and measure all types of learning, such as degrees, conferences and magazine subscriptions, and create one score, similar to a credit score.
"We want to measure everything you learn, not just your formal schooling," said David Blake, Degreed's cofounder and chief executive. The free service aims to ultimately link with employers looking for viable staff and help companies ascertain their employees' skills sets, he said.
Other Services
Another service, called Accredible, allows users to post examples of their skills in one central database—so employers can hear a person speaking Spanish, for instance, or see an example of a person's work even if they don't have a degree in that subject. It plans to earn revenue from companies seeking qualified new hires and through advertising course listings.
"We will find ways to make it easier so that people besides those in good economic situations can create [the needed] skillsets" for successful employment, said Mark Protus, the director of learning platforms at Microsoft, which has partnered with both Balloon and Degreed by linking their own course offerings with the new platforms.
Another initiative is SkilledUp.com, a website that aggregates more than 112,000 skills-based courses from upwards of 340 providers, to zero in on free or low-cost classes taught by current practitioners.
Balloon said it is limiting itself to jobs in technology to start, but plans to expand later into subjects like energy, health care and manufacturing. Like other ventures in the field, Balloon caters mostly to working adults.
At first, a pool of experts from partner companies will update the system with fresh information about in-demand expertise. Over time, Mr. Wrubel envisions users rating the courses themselves, something akin to restaurant ratings online.
"No one knows how to distinguish any of it," he said, referring to the current glut of online course offerings. Balloon found 50,000 options just for tech skills, ranging from hours to months, and while many are free, some boot camps top $10,000. Though Balloon isn't promising employment, Mr. Wrubel said it makes "tacit connections" between individual classes and jobs.
Apollo Light speed also plans to introduce individual skills assessments for learners based on their education, employment history and career goals, and seeks to deliver a customized marketplace matching careers with specific, relevant skills and online learning offerings that directly tie to those skills.
Comments:(0)