ITJobCafe
1198 Times
700 People
The lack of skilled IT workers is hurting the deployment of emerging technology, according to a new survey from Gartner. In areas from cloud to cybersecurity, this crisis is expected to last for years to come.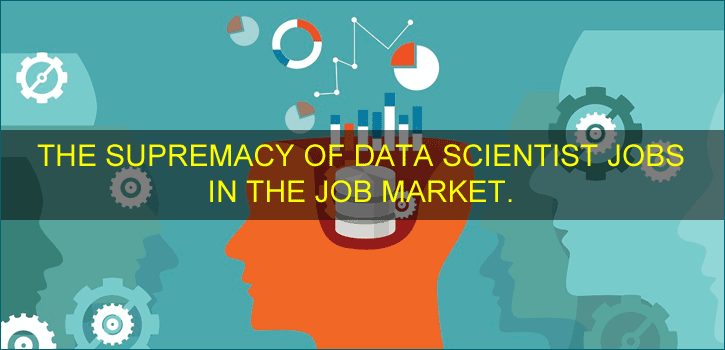 The supremacy of data scientist jobs is being reiterated by a number of other reports too.
A new study by CareerCast.com revealed that there is going to be an increased demand for data scientists in the next seven years; a burgeoning number of data scientist jobs are being created across industries but data science professionals are only a few.


rjmetrics.com states that there are about 11,400 data scientist profiles on LinkedIn; over 50% of them landed a data scientist job only in the last four years.


LinkedIn reveals that there are over 13,700 data scientist job openings in United States.


A tool by Indeed divulges that there is no decline in data scientist job listings or jobseeker interest in those jobs.


Computer Science Zone estimated that there will be one million more computing jobs in the next ten years, but not as many data scientists to fill them.
As of now, there seem to be no contenders to the supremacy of data scientist jobs in the job market. The factors that led the job rise to the top are worth noting.
Shortage of talent:
Big data and analytics courses have started making their way into the classrooms only in past few years. So it will take a while before supply for these professionals matches demand for them.
Employers are particularly after statistics and analytics professionals who are strong on communication skills. Along with interpreting the message the numbers are conveying, data scientists have to communicate their findings effectively too. There is an acute shortage of professionals who have both the skill sets, a fact that explains why salaries of data scientists are projected to grow over 6% this year.
Deluge of data:
Cleaning the data and converting it to a usable format accounts for about 80% of the work of data scientists. Data preparation is a time consuming process that comprises multiple steps - from translating system codes into usable data to handling incomplete data. However, the time spent is worth it because costs of bad data are very high. Many sophisticated analytics dashboards and data collection tools have come into use to ease the job of data wrangling. Still, there is a demand for professionals with skill set necessary to clean and organize the data.
Demand from small businesses:
The demand for data scientists has pushed beyond technology giants. Small companies too are using data to make informed decisions. In order to gain a competitive advantage, they are eagerly churning whatever little data they can gather. With small and medium sized companies competing for talent in this space, large companies may have to review their recruitment processes to be able to attract top talent. Another striking observation of late is that entry level data scientists are keenly exploring opportunities in start-ups.
Comments:(0)