Ramakanth
587 Times
386 People
The lack of skilled IT workers is hurting the deployment of emerging technology, according to a new survey from Gartner. In areas from cloud to cybersecurity, this crisis is expected to last for years to come.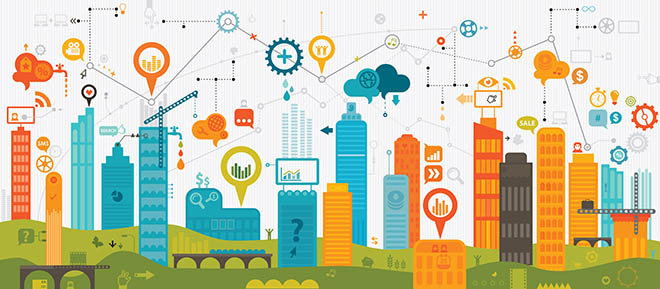 Technology is fast upending the way we live and work. While this change presents both opportunities and challenges, it is up to us, to derive benefits out of them to business and society. Technology helps businesses learn how employees and customers think and behave. With this understanding, businesses can connect with customers and employees, to partner with them to achieve their goals.
Therefore, every company, while taking decisions about technology development and implementation , should keep people at the heart of the process. After all, technology is 'for people'! We no longer wait to watch how the latest advances would change things. Instead, we control the technology and drive the desired change. In other words, we are making technology adapt to us. Those companies that have already realized this have taken the lead to design technologies that conform to the people's needs.
'Technology for People' – with this as the theme, Accenture has come up with its Technology Vision for 2017, a report of its annual predictions on technology trends that will shape the future of companies in the next three years. Given below are the top five trends that, according to Accenture, would lead companies to digital success.
Artificial Intelligence: AI facilitates human interactions with technology. Think of people's interactions with Siri on iPhones and Alexa on an Amazon Echo speaker. These interfaces are powered by AI technologies like computer vision, robotic process automation, natural language processing, intelligent automation and machine learning, to enhance user experience.
AI has already donned the roles of:
· Curator- Suggesting options based on previous behaviour
· Advisor- Guiding the user towards a best possible outcome
· Orchestrator- Accomplishing tasks by collaborating experiences across channels
AI is fast becoming an essential tool for daily engagement between brands/companies and customers/employees.
New Ecosystems: Every time a company integrates its core business functionalities with a third party or its platform, a new industry-blurring digital eco-system emerges. Connected Health, Automated Driving and Precision Agriculture are classic examples of such eco-systems.
New eco-systems change the way businesses run and services are delivered. The digital partnerships a company makes today are therefore pillars for its future value chain. Also, the companies that are partners of an eco-system will have to work together for their growth.
Workforce Marketplace: Online workforce management solutions and on-demand labour platforms have enabled companies to effectively manage digital and on-demand workforce. Now, with a surge of such technologies, legacy models are being fast replaced by open talent market places.
On-demand enterprises look beyond their internal talent pool, into the external labour markets to meet their demand for skills. They assemble teams to complete projects and then disperse them. This flexibility allows businesses to deliver products faster and at a lower cost. Such teams drive rapid innovation and organizational changes needed to transform companies into truly digital businesses.
Design for Humans: People use technology when it suits them. When it does not, they abandon it.
Today, technology is being integrated into every action people take, creating comprehensive inventories of data, which provide insights into how they think, what they want, and how they react. With this knowledge companies can create technology that can operate at a human level, understand behaviours and goals of individuals and respond appropriately. With technology that can adapt to people, businesses can transform their relationship with customers and employees to something more valuable- partnership.
The Unchartered: While new digital industries are being created, rules, whether it is the technology standards, government mandates or ethical guidelines, are yet to be defined. Companies that want to flourish will take on the leadership role and define the rules and standards for the new digital eco-systems. Those who don't are left behind.
Comments:(0)