(Courtesy: Kevin Casey, Informationweek)
832 Times
589 People
The lack of skilled IT workers is hurting the deployment of emerging technology, according to a new survey from Gartner. In areas from cloud to cybersecurity, this crisis is expected to last for years to come.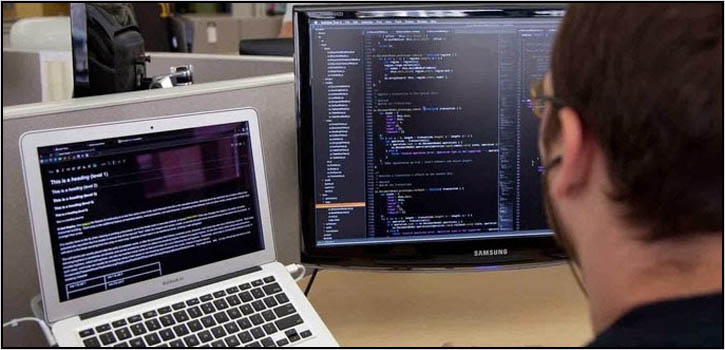 "There's nothing that I would say is the new 'hottest thing ever' " coming in 2014, said Jack Cullen, president of IT staffing firm Modis, in an interview.
Indeed, much of what follows should sound familiar. This could be a good thing. Earth-shattering predictions have a knack for missing the mark. So the job-market calls that Cullen and other industry experts shared with InformationWeek are more realistic and more useful if you're looking for a new position in 2014. Here they are, in no particular order:
1. Big data experts.Yesterday's buzzword is tomorrow's hot job market. While the hype around big data isn't new, Cullen thinks actual hiring in the category will start to gain tangible ground in 2014. "The area where I think we'll see some pickup, that people are still trying to figure out, is this whole world around big data -- whether it's products like Hadoop or big data analytics" or other relevant skills, Cullen told us.
2. Business intelligence (BI) designers. Tom Hart, CMO of staffing firm Eliassen, offered another specific example within the big data universe: the ability to turn all of that information into stuff the executive suite, marketing, and other non-technical business units can actually understand and use. Enter BI designers.
"There are plenty of companies that can help you to store data, build redundancy into storage, and normalize the data for efficient storage and access," Hart said via email. "But there's clearly a shortfall of talented developers that can help you to interpret and present the data in a meaningful way, in the form of executive-level or business-level dashboards, guiding the decision-making process through the intelligent discerning and representation of that stored data."
3. DevOps experts with cloud and mobility skills. We're cheating a bit here. IT pros with serious DevOps chops are in high demand right now, according to Kevin Gorham, recruiting manager at Hollister. That's going to continue in 2014; DevOps experts who build and maintain cloud infrastructure and mobile apps are sitting pretty in the labor market.
"If I have people with this skill set, I can call my clients and easily get several interviews set up for these candidates. They really are a walking placement," Gorham told us in an email. "They can command higher salaries, and I'll often get into a bidding war with my clients over these potential hires. Developers who are more of an engineer and can program and script in Linux - not your just run-of-mill admins - are highly marketable, too."
4. Linux Pros. Indeed, while "Linux" and "hot" don't often appear in the same breath, IT pros with Linux expertise will remain in demand in the coming year. In 2013, the "Linux Jobs Report" - produced by Dice.com and the Linux Foundation found that three out of four Linux pros had received calls from headhunters in the previous six months. Meanwhile, 90% of hiring managers reported difficulties filling Linux positions.
Jim Zemlin, executive director of the Linux Foundation, expects even more favorable conditions for Linux job seekers in 2014.
"Demand for Linux professionals continues to go up and represents a multi-year trend that is the result of Linux becoming more and more ubiquitous. It is the software that runs our lives, and we need more systems administrators and developers to keep up with the growth," Zemlin said via email. He attributes much of the demand to wider business adoption of open-source technologies in general, and added that the Linux Foundation will ramp up online learning and advanced training opportunities in the coming year to help meet demand. "If you're an IT professional looking for long-term career growth, there is no better place to be than working with open-source."
5. Mobile Developers. Stop the presses: Mobility is hot. Specifically, IT pros with legit mobile development skills can effectively call their own shots right now. Hart of Eliassen points to mobile as a job category that essentially has negative unemployment: There are more open positions than qualified people to fill them.
"While there have been plenty of early adopters, many companies are just starting to figure out how to either enhance access or boost sales, related to their product and service offerings," Hart says. "Mobile application developers are in great demand, and this will continue for some time to come. If you're looking to secure your employment status for the long-term, enhance your mobile app development skills."
6. The "Old" Reliables: .NET and Java developers. Sticking with the development side of IT, Cullen of Modis expects .NET and Java programmers to have no trouble finding work in 2014. The two platforms remain ubiquitous in application development. They're "going to remain relatively hot," he predicts.
7. Business Analysts (BAs) and Project Managers (PMs). Cullen said his firm's clients continue to seek qualified BAs and PMs for their IT organizations. Both are "old" job titles. What's changing, Cullen said, is that employers are increasingly seeking very specific experience and skills in those roles. "What companies are looking for, instead of just bringing in a generic BA or PM, they're looking, particularly in the financial services sector for some real specific areas," Cullen said. For example, "derivatives experience, capital markets experiences, low latency-high frequency experience - they want skills very specific to a type of application in those areas."
8. Small and Midsized Business (SMB) IT Pros. This one's not so much a skill set as a growing employer pool. Cullen said Modis' SMB accounts have robust hiring plans heading into the New Year. "Companies that used to have maybe a one or two-person IT staff are expanding that to four or five." He attributes that expansion to several factors: business growth, competitive advantages, and perhaps most of all more SMBs figuring out how IT investments can help them cut costs in other areas of their organizations. In other words: SMBs aren't necessarily adding headcount overall, but instead are redirecting existing resources into IT -- welcome news for job-hunters.
What's not hot? Traditional telecommunications roles will shrink as more and more businesses move into cloud environments, according to Cullen. (Cloud computing, meanwhile, can be a lucrative career path.)
Cullen also says IT pros with Oracle and SAP skills may find a flatter job market next year. He points to the expensive, cyclical, and sometimes slow-moving nature of large enterprise software deployments as the reason: 2014 may simply be a quieter year for internal enterprise application projects.
"The demand for Oracle and SAP - I can't say it's gone dramatically down. But it's not as robust as some of the other areas," says Cullen. "A lot of these companies over the past two years have invested in their enterprise [applications], so maybe it's going to be a little bit less of an investment on that side [in 2014], as opposed to a big increase in investment on their web side."
Comments:(0)