ITJobCafe
705 Times
428 People
The lack of skilled IT workers is hurting the deployment of emerging technology, according to a new survey from Gartner. In areas from cloud to cybersecurity, this crisis is expected to last for years to come.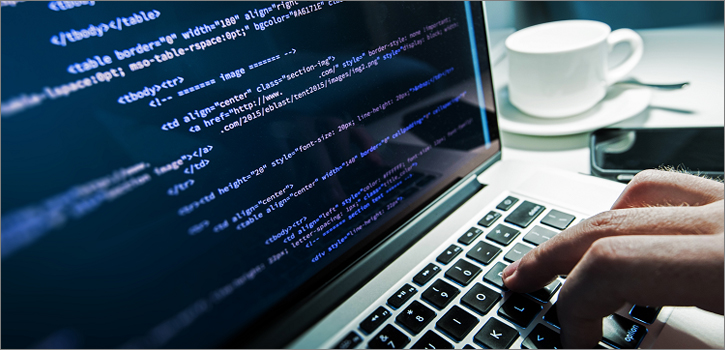 Hyper Text Mark-up Language (HTML): 13.3% of the developers surveyed feel that HTML is the easiest languages to learn. They also said that it is the language they are the most comfortable working with. HTML is the most popular tool for creating standard web pages and applications across browsers.
Python: 9% of the developers said that Python is the easiest language to learn. It is especially popular among new coders. High readability, simple syntax and consistency are the attributes that make it easy to use and approach. Python has been in use for almost 25 years since its first release.
Javascript: Javascript is not only considered as an easy language to learn but also the most creative one. This open source code that utilizes a combination of C, C++, and Java functions is favoured by 6.2% of developers. The flexibility to pick the language that works best for them makes Javascript a popular choice among developers.
PHP: PHP was picked as the easiest language to learn by 4.9% of developers. PHP is an open source scripting language used for web development. It can be embedded into HTML, a feature that developers find very useful.
Java: Java, a general purpose programming language, is one of the most versatile languages to write in. It was designed to have as few implementation dependencies as possible. 4.6% developers find this language the easiest to learn.
R: R is a programming language for statistical computing and graphics. 4.4% of developers feel that this open source language is easy to learn.
Shell: A shell script, opined as easiest to learn by 4.4% developers, is used for file manipulation, program execution, and printing text. It is run by the Unix shell.
Ruby: For 4.1% developers surveyed, Ruby is the easiest language to learn. This dynamic and open source programming language that focus on simplicity is also ranked high on the list of the most creative programming languages.
Erlang: Respected in the concurrent and distributed systems development world, Erlang is the easiest language for 3.8% developers. It is a general-purpose, concurrent, and functional programming language.
Go: Go, which is one of the most intuitive programming languages, is easiest to learn for 3.6% developers. It is an open source programming language, is used in developing web applications, web servers, and APIs. Deploying a Go app running on Google Cloud Platform is easy.
Whether the learner is new to the coding world or is an experienced programmer who wants to add a new skill to his skill set, the above mentioned languages are easy to learn an implement. So, if you want to break into a career as a developer or want to learn new skills to grow in career, explore if any of these 10 options are relevant to goals.
Comments:(0)