ITJobCafe
1225 Times
916 People
The lack of skilled IT workers is hurting the deployment of emerging technology, according to a new survey from Gartner. In areas from cloud to cybersecurity, this crisis is expected to last for years to come.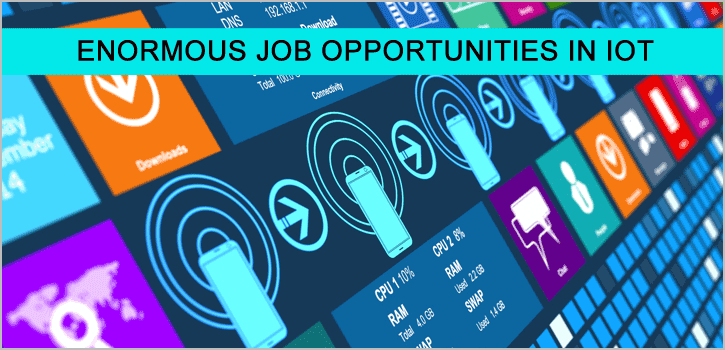 CompTIA's scan of the technology landscape points to another year of innovation, growth, and a few surprises. Recent advances have made the leap from what is typically characterized as interesting or cool to what can only be described as mind-blowing. What was once considered futuristic technology is all around us. The future is now.


By just about every measure, technology continues to shape the world around us in ever more interesting and sometimes unsettling ways. With the groundwork of cloud, mobility, data and connectivity laid, the year ahead will see evolutionary advances on many fronts. Digital business transformation remains a driving force for small and large enterprises alike. Companies will have the opportunity to explore advances in areas such as virtual reality, artificial intelligence, advanced analytics, the internet of things, and inevitably, a few unexpected breakthroughs.


COMPTIA has forecast four major technology trends for 2017:
The Tools of the Cloud Era Emerge

Security Gets Worse Before It Gets Better

Data Teams Bridge the Gap Between IT and Business

IoT Transforms Physical Environments and Social
These trends also mean that professionals with skills in these technologies will be in high demand. We take a deeper look at IoT.


What is Internet of Things (IoT?)
IoT Transforms Physical Environments and Social Conventions. Beyond the buzz and the backlash, the Internet of Things is primed to be a massive disruptor. It will impact the way all governments, businesses, and consumers interact with the physical world. According to Gartner, there will be 26 billion connected devices by 2020. This is an indication of the enormous demand for IT pros with skills in IoT.
The Internet of things is the internetworking of physical devices, vehicles, buildings, and other items—embedded with electronics, software, sensors, actuators, and network connectivity that enable these objects to collect and exchange data.

As physical objects gain intelligence and connectivity, new opportunities will rise across all industries. The transition will take time, though. The pace of technology has accelerated, but the complexity of IoT and the regulations and protocols required for integration will drive a long adoption cycle.


The breadth of potential applications has allowed many companies to get their feet wet in this space, and the lessons learned from cloud initiatives will help businesses consider security implications and hidden costs as they continue discovering the benefits of connected systems.

Beyond individual business applications, one of the prime drivers for IoT will change everyday life. Smart City initiatives will bring about societal change as they also pave the way for large-scale technology efforts.


Skills are required to succeed in IoT
Considering the vast breadth of potential applications that will impact the everyday life of consumers, software engineers will be expected to bridge the gap between the physical and digital worlds. To be successful programmers will be required to keep abreast of evolving hardware platforms, programming languages, tools and methodologies while understanding the importance of design and usability aspects.
IoT requires a combination of skills - those who can both engineer new products and process the data they collect.

Here are skills that are important to succeed in IoT:

Hardware Engineering
Skills required include: Micro-electromechanical systems (MEMS) engineering, Sensor technology, Computer-aided design (CAD), Embedded software, Wi-Fi, Bluetooth and other connectivity solutions, Wireless sensor design


Mobile Development
In the IoT world, mobile will not be restricted to smartphones, it could also be a car or any other connected device and mobile devices will control most connected objects. Software developers including Apple iOS and Android developers.


Skills required include: iOS development, Android developer skills, testing devices on new platforms, experience developing apps


Security and Data Analytics
Security will be critical to protect the huge amount of data that will be collected and also to prevent disasters due to hacking of these connected devices. Skilled engineers, architects and analysts will be needed to gather and process the information.


Skills required include: Cybersecurity analysis, Ethical hacking, Public key infrastructure (PKI) security Wireless network security and ability to analyze and process information among others.


Business Intelligence
Data will have to be turned into actionable intelligence for companies. Professionals with a strong knowledge in Big Data applications, data analysis, and business acumen will be in high demand.


Skills required include: Hadoop, NoSQL, Sensor data analysis, and predictive analytics, among others


UI / UX Design
IoT is set to impact everyday lives of consumers with numerous connected devices hence creating easy to use interfaces will be critical.
Skills required include: service design, Responsive Web Design, visualization among others.


Networking
A large number of ways to send and collect data are created with all of the embedded sensors utilized in IoT objects that communicate to one another. A reliable and secure avenue of traffic is vital, therefore electrical and network engineering skills will be essentials for the IoT. Existing, open and standard networking technologies imbedded in IoT devices/infrastructures is the goal and will drive the skills requirements.


Skills required include: network engineering, electrical engineering, electronics, Deploying and troubleshooting modern networks, Knowledge of current networking standards and technologies, RFID, Wireless protocols like Bluetooth Low Energy, knowledge of wireless connections, etc.
Comments:(0)