Tech Jobs Fair
172 Times
61 People
The lack of skilled IT workers is hurting the deployment of emerging technology, according to a new survey from Gartner. In areas from cloud to cybersecurity, this crisis is expected to last for years to come.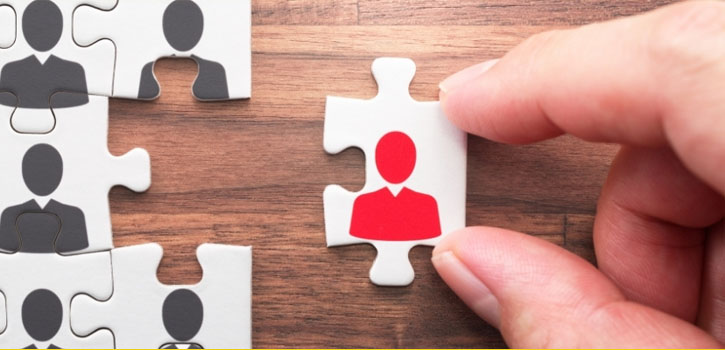 All recruiters had to adapt to these changes and bring themselves up to pace in order to keep the process efficient. The thing about these recruiting trends is that they are technology-oriented yet can't succeed without right implementation.
With the ongoing global pandemic, it's vital to understand what 2021 has in store for us when it comes to recruiting trends.
With remote work at its peak right now, we take a look at eight of the, best recruiting trends that you can use to keep up with the pace or even overtake it.
1. Remote work
Remote work remains the number one on the list of recruiting trends for 2021 and for good reason too.
While work from home or from anywhere was forced upon people because of the pandemic, it is here to stay even after the global issue is long gone. It brings advantages and innovation to the conventional work routine.
To keep employees satisfied and productive, employers must offer them the liberty of remote work in 2021. While remote work is a relatively new concept, it brings numerous advantages over its conventional counterpart.
2. Gamification
Keeping your employees interactive and engaged, gamification needs to be endorsed and followed. It will ensure a much more productive environment in your workplace, whether virtual or physical.
3. Recruitment using Artificial Intelligence (AI)
AI is the future of everything and recruitment is no exception to that. While it's new and therefore unknown to the realm of recruiting, it can be used effectively by using systems that will provide much more data and improvements. Advanced technology-based systems will soon start taking over.
4. No traditional requirements
Recruiting trends took a turn for the better in 2020 by not following the traditional requirements anymore. With an introduction to virtual events and virtual job fairs, the recruitment process and hiring became incredibly different from what it used to be.
In a world where tech giants like Apple, Google, and Facebook don't require employees with a four-year degree, you can guess that the spotlight is not on traditional requirements anymore. The focus is more on soft-skills such as the will to learn, dedication, adaptation, and so much more.
5. Recruiting on the go
Mobile recruitment has quickly become one of the top recruiting trends in recent years.
According to stats, over 90% of the people use mobile phones and portable devices to search for jobs alongside 45% of them searching daily. We don't blame them as it is easy and in the palm of your hand.
Mobile recruitment is the process of hiring people using a mobile phone such as an iPhone or an Android device. A simple user experience allows users to search and apply for jobs. Likewise, it also allows recruiters to find their ideal candidates.
Platforms like Facebook, Twitter, and Linkedin provide the most ammunition in terms of recruitment with Linkedin taking the crown.
6. Diversity
Diversity is not a new trend. In fact, it has been there forever yet there's room for improvement. A recruiting trend that incorporates gender and ethnic equality, makes the workplace much more productive and profitable.
Besides productivity and efficiency, diversity is something that should always be encouraged so there's a fair society that can do its work to eliminate inequality and discrimination.
7. Freelance and project-based opportunities
The industry that has benefited the most from the pandemic is the freelance industry. While freelance and project-based opportunities have always been on the rise, 2020 saw a rapid rise in the recruiting trends. It provides tons of benefits and exciting opportunities to people on the go with constant changes required.
8. Flexible payrolls
One of the new recruiting trends, flexible payrolls has grown to be liked and loved by the employees. Employees love flexibility when it comes to their salaries. Weekly payments is one of the exciting recruiting trends.
Conclusion
Recruiting trends are at an exciting crossroads with introducing some new and fresh trends while holding onto some of the typical ones that always need more encouragement. Now that you know the most essential recruiting trends you must try to implement them to get the most out of your recruitment process.

Originally Published On: https://techjobsfair.com/8-exciting-recruiting-trends-to-consider-in-2021/
Comments:(3)