Dean Da Costa, Sourcecon
851 Times
535 People
The lack of skilled IT workers is hurting the deployment of emerging technology, according to a new survey from Gartner. In areas from cloud to cybersecurity, this crisis is expected to last for years to come.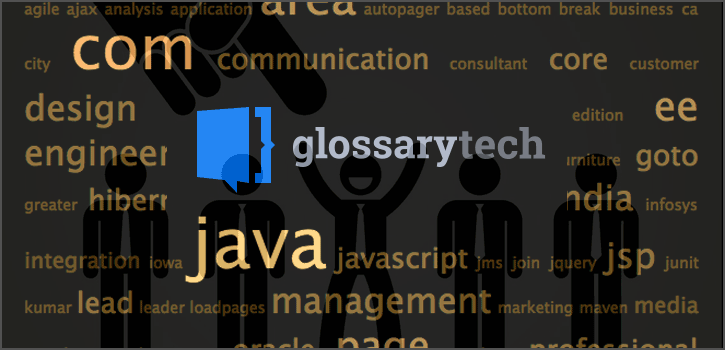 Well along comes the answer online glossary.
GlossaryTech is the first online; live tech glossary built for recruiters and sourcers. What makes this tool so much better than the others is we have the ability to add terms to it as we learn them. It's kind of like Wiki for the recruitment industry. It will allow sourcers to research more information on technical positions.
Let's say we wanted to look up Ruby, as your typing; it is searching in real time. If you do not see what you want, just press enter and get a full list of search results.
If you click on each entry in the result, you get even more information. Of course, you can also print the results, download the results, and share information.
If you have a term that does not appear in the glossary, you have the ability to add it to the index as well, making this an online collaborative tool for all recruiters and sourcers.
In addition to searching for information by the keyword, you can also search in categories. Categories include; IT Technologies, QA, DevOps, Development Methodologies, Software Architecture, Fundamental Programming Concepts, Programming Paradigms, Tools, and General Terms. There is even a "last update notice" that lets you know the last update, the date of the update, and who made the update.
Comments:(0)