N Wong & S Marotta, bloomberg
246 Times
172 People
The lack of skilled IT workers is hurting the deployment of emerging technology, according to a new survey from Gartner. In areas from cloud to cybersecurity, this crisis is expected to last for years to come.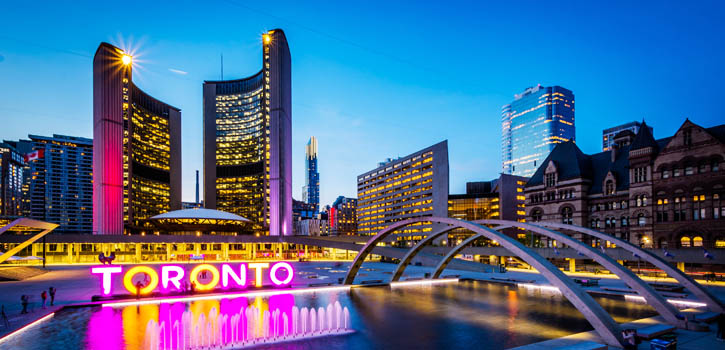 Toronto was the fastest-growing tech-jobs market in 2017, according to CBRE Group Inc.'s latest annual survey. The city saw 28,900 tech jobs created, 14 percent more than in 2016, for a total of more than 241,000 workers, up 52 percent over the past five years, CBRE said. Downtown, tech accounted for more than a third of demand for office space.
Canada's biggest city took fourth place in "tech talent," a broad measure of competitiveness, pushing New York down a notch and coming in just after the Bay Area, Seattle and the U.S. capital. CBRE ranked 50 markets across North America, using measures such as talent supply, concentration, education and cost as well as outlooks for job and rent growth for both offices and apartments.
The real estate services firm cited some 5 million technology workers in the U.S. and more than 830,000 in Canada, across all sectors.
Information technology market is big enough to label Toronto and the neighboring Waterloo as the 'Silicon Valley of Canada'. So much so that experienced IT stalwarts are actually making a move from Silicon Valley to Toronto! From IT technicians to software developers, candidates are being hunted to make up for the shortage of skilled engineers in the sector. More than 20,000 information technology companies operate out of Ontario and seven of the world's top 10 largest tech companies conduct R&D there.
To measure a market's growth potential, CBRE looked at the concentration of technology labor as a percentage of total employment. Here the winner was Ottawa, Canada's capital, at 11.2 percent, more than three times the U.S. national average of 3.5 percent. Toronto came in third, at 8.9 percent.
"Ottawa is shedding its government-town image. It is home to over 1,700 technology companies and employs over 70,000 tech-talent employees," Shawn Hamilton, managing director of CBRE Ottawa, said in the statement. "In the last five years, urban tech has grown to be the second-largest user group in downtown Ottawa, bigger than the accounting and legal sectors combined."
Comments:(0)