ITJobCafe
963 Times
663 People
The lack of skilled IT workers is hurting the deployment of emerging technology, according to a new survey from Gartner. In areas from cloud to cybersecurity, this crisis is expected to last for years to come.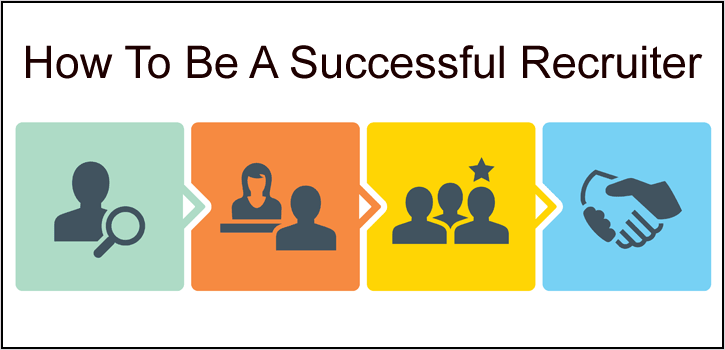 In such markets, recruiters resort to innovative ways of finding talent and have to work harder to locate and convince candidates. There are several other steps that recruiters can take to ensure that their process is effective:
Understand What the Job Is
Even before contacting job seekers or posting the job, understand what the job is, understand what the client is trying to achieve by hiring the person, what core skills are required for the job to be executed successfully, what other skills are preferred; what is the duration if it is a contract position; is travel involved; what is the compensation range.
If all these details are available to recruiters then they will be in a better position to assess a candidate. It is a matter of advancing their careers; hence IT professionals will want answers to all these questions so that even they can determine if this is the position that they would be interested in. This saves everyone's time.
Job Description – Get it Right
Generally, hiring managers provide the job description. If certain items are not clear, it is recommended to get clarifications before posting the ad. But in the real world that could prove to be a time consuming task. Keeping the description as provided by hiring managers, convert it into a user-friendly format; by breaking into relevant paragraphs, adding bullets, etc. Make it compelling. This makes it easier for software professionals to skim through and understand the requirements quickly.
Companies that post directly without using a recruiting agency must sell the company along with the opportunity in the job posting. Tell them why the company is awesome and how they can advance their career and be successful.
Quick Job Posting
It is imperative for recruiting companies to post the jobs quickly to beat competition and be the first to reach job seekers. Post jobs on multiple job boards, social media etc. that the targeted professionals use. To make this effort cost-effective, leverage free websites such as Craigslist or college job sites for entry-level positions.
Include Details
When jobs are posted, recruiters are overwhelmed by the response they receive because job seekers who may not be right match too apply. Stating compensation range may help in filtering candidates but if there is room for negotiation state that.
Right Timing
What is the right time for advertising open positions? According to some industry surveys, Friday around lunchtime has been identified as the best day and time to post a job advertisement. This targets those candidates who are already employed but looking for a better opportunity. Friday after work and on weekends are the best times when they search for open positions. During the year, any time between Thanksgiving and New Year is not a good time as results are poor. The reason is obvious – it is vacation time.
For entry level programming jobs, college graduates start their search after graduation though not immediately but sometime around June.
Application Tracking
Most companies use Application Tracking Systems that receive the applications but if received via email it could be overwhelming for recruiters. It is important to organize the applicants into subdirectories. Managing, retrieval and tracking will be more efficient.
First Informal Interview
During initial interview with the candidate, recruiter's attempts are to determine if the person possesses all the tech skills that are required for the position. Even if these are mentioned on the resume, determine if they have only theoretical knowledge or have hands on experience.
Asking for specific examples of where they used those skills, on what projects and how long ago will help in determining their skill level and proficiency.
Asking them to describe what they did at previous or current assignments will help determine if they have the requisite experience and if they will be able to get the job done.
It is also important to determine the culture fit – whether candidate would be a good fit in the environment that exists at the company. During the initial interview, communication, soft skills and personality type too can be assessed as these aspects play a critical role in finding the right match.
Besides the interview, informal communication with the candidate can reveal other skills such as writing, listening, comprehension, etc. Email communication, informal chat over a cup of coffee, calls for additional information, etc. are means to assess overall personality of the job seeker.
An effective recruitment process that helps find the perfect candidate is what makes a recruiter successful. Time spent in understanding the job and the candidate can reap long term benefits and differentiates a star recruiter from others.
Comments:(0)