Neelima Parasker, Forbes
164 Times
143 People
If you want to work in the tech industry, there's never been a better time than now. The technology industry has continued to experience a boom in demand for solutions and services post-pandemic, and this has created a domino impact on an already tough market to find talent. Established companies and startups alike are facing the same challenge: There are more positions than skilled workers to fill much-needed technology roles.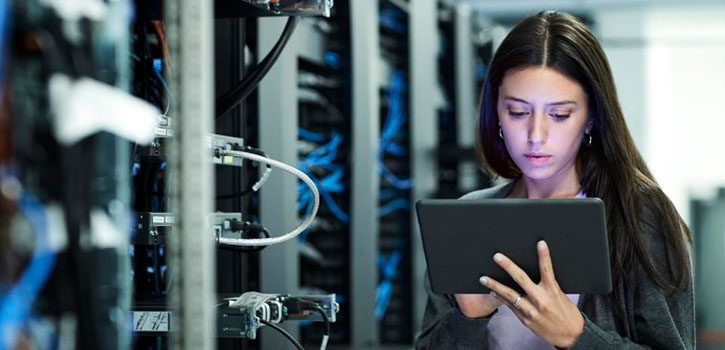 GETTY
According to the results of research from CompTIA, the unemployment rate in tech occupations for July 2021 was 1.5%— less than half the national unemployment rate (3.9% as of January 2022). With the "Great Resignation" in full swing, workers with in-demand skills have more leverage than ever before.
Why The Market Needs More Tech Workers
No doubt, tech is always clamoring for skilled talent. But the pandemic accelerated the demand. In fact, Gartner data research results show that "58% of workforces report skill transformations since the onset of the pandemic," requiring skilled professionals to manage organizational changes.
Drivers of new talent include:
Employers posted more than 365,000 tech job openings in June 2021, the highest since September 2019. But many of these remain unfilled due to a lack of talent.
The Skills That Are Needed
Because companies are moving to digitalization, there's a need for tech solutions in just about every sector. The demand for data science and data analytics jobs is high, with the U.S. Bureau of Labor Statistics predicting a large increase in related jobs of about 28% through 2026. Most of these jobs require programming skills and fluency in programming languages like JavaScript and HTML and analytic languages like R and Python. The online gaming industry alone is growing at an annual rate of 9% and is expected to hit nearly $200 billion in revenue in 2022.
In-demand, non-programming skill sets include:
1. Cloud Computing Knowledge:
One of the fastest-growing technologies in the field, cloud computing includes software as a service (SaaS) and platform as a service (PaaS). As more companies move entire applications to a third-party service platform, we'll see the growth of infrastructure as a service (IaaS) and business process as a service (BPaaS), which helps companies run everything from the cloud.
2. Soft Skills:
These are some of the most-needed skills in tech today. Although it's easy to think of tech work as just staring at a computer without any human interaction, that's not reality. Today's in-demand tech jobs require strong communication, problem-solving and conflict management skills. And one of the top competencies in this field is project management — keeping a project on schedule and managing the workload and needs of each team member.
3. Low-Code And No-Code Experience:
These new developments provide an alternative to companies that have a need for new information systems. Low-code and no-code software can allow an organization to avoid having to hire outside vendors or use countless in-house developer resources. These applications often let organizations create solutions much faster than traditional development tools. Although low-code software still requires a certain level of skill in programming, it's proving to be a great option for organizations looking for quick, cost-effective options.
The New State Of The Tech Market
According to survey results from the Bureau of Labor Statistics, the median annual wage for computer and IT jobs in May 2020 was $91,250. Salary is important but total compensation includes benefits and the flexibility of remote working.
Landing A Job: Microcredential Training And Apprenticeships
As the demand for jobs — as well as the types of jobs needed — shifts, so do the training models for aspiring tech professionals. Traditional four-year degrees are not always necessary to start a career in high-tech fields. With the right training provided through partnerships with workforce agencies, students can often step into in-demand, high-paying roles in less than a year. And, when working with designated workforce agencies within the U.S., many people can obtain the education free, as the costs of the training, books, certification test fees and possibly even student laptops may be covered by the agencies.
It continues to be seen that the tech industry is missing the talent and perspective needed to keep pace with the demands of the future. Look in your own community to find organizations that are taking action to tackle this very issue. These are the companies able to supply a pipeline for tech talent well into the future.
Originally Published On: https://www.forbes.com/sites/forbestechcouncil/2022/01/27/how-to-land-a-tech-career-in-the-post-pandemic-world
Comments:(0)