Tess Taylor, Hrdrive
2996 Times
1732 People
The lack of skilled IT workers is hurting the deployment of emerging technology, according to a new survey from Gartner. In areas from cloud to cybersecurity, this crisis is expected to last for years to come.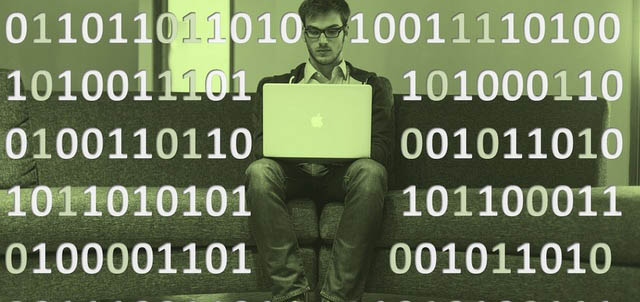 Want tech talent? Better grab them fast
Based on her research, Jacquillia Hooper, Strategic Account Director for Yoh, a workforce solutions provider to the top technical companies in the United States, estimates that the best technical candidates are generally off the market in 10 days or less. This creates a great deal of competition among firms vying for top technical talent.
Hooper says that the two factors that are contributing to this shortage include, "the explosion of the technology market in areas like mobile development and e-commerce, combined with the need for specialized skills in tech pros."
Recent workforce data suggests that the shortages in tech talent have been ongoing because candidates are flocking to the four major cities for technical jobs — San Francisco, San Jose, Seattle and Austin. This leaves other regions facing shortages, while primary tech hubs have an abundance of candidates coming in all the time.
Most Difficult Tech Jobs to Fill
Hooper tapped into real-time candidate data supplied by CareerBuilder to uncover what were the top three most difficult tech jobs to fill. She says that the best recruitment strategy doesn't involve posting on job boards and hanging out on social networks, but rather creating a strong network and using data to forecast recruitment needs.
DevOps candidates are the number one most difficult to recruit for. CareerBuilder data shows that there were 30,355 job postings for DevOps jobs in 2016, but only 2,375 candidates in their database matching the required skills. These candidates typically represent the best of both development and operations worlds. They work to facilitate collaboration between software engineers and other IT pros in organizations, including infrastructure updates and product delivery.
Big Data developers are also difficult to find, accounting for only 4,521 active candidates in a sea of more than 22,400 advertised jobs. These are skilled tech professionals who understand the complexities of managing large data sets and have the chops to develop software that can break down data into meaningful reports that traditional processing alone cannot do. They are a unique mix of analytical mindsets and coding, so they are rare to find.
The third most challenging tech professional to find, according to Hooper's research, are Java Developers. While the ratio of jobs to candidates is more promising, there were only 27,869 active candidates showing up on CareerBuilder to fill around 103,330 with the world's biggest companies. These programmers must know Java language inside and out and have up-to-date skills because constant market changes.
Best Practices For Recruiting In The Tech Market
While companies are doing all they can to connect with technical talent — and some have made it a practice to outsource to other countries where talent is more readily available — recruitment methods must adapt in a growing competitive market. It's no longer good enough to simply advertise jobs and hope that some good candidates will come along. Recruiting in the technical field is a lot more involved than that.
For one, technical talent is generally either already working or in the process of training in work-ready programs. Many regions have turned to independent technical training firms to prepare job changers and grads to take on technical careers. For example, the New York Post featured multiple technical training centers to bring more technical talent to the rapidly growing startup base there. Companies like Microsoft and Google have even started their own training portals to prepare the next generation of technical professionals with industry certifications.
As Hooper advises, recruiting in the tech market is about developing stronger relationships with the best talent out there, and then seeking referrals from this network. Placing great candidates with equally great companies is the stuff of dreams for tech recruiters. By understanding what drives technical talent to seek out new opportunities, and then connecting them with the job offers that include these factors, a tech recruiter can achieve greater success.
Comments:(0)