Sharon Florentine, CIO
743 Times
526 People
The lack of skilled IT workers is hurting the deployment of emerging technology, according to a new survey from Gartner. In areas from cloud to cybersecurity, this crisis is expected to last for years to come.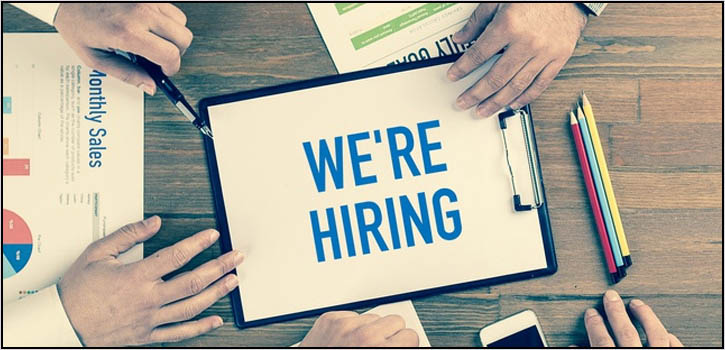 "Job descriptions are like a dating site profile -- it's aiming at an employer's 'perfect' candidate. But the thing is, there's no such thing as a perfect candidate," says Rick Gillis, author, career expert and job search consultant.
"When you're writing a job description, think of it as your 'wish list' and understand that most candidates you get for that job should fit 70 percent to 80 percent of the requirements," Gillis says.
Be Specific About the Job Title
One of the biggest mistakes recruiters and hiring managers make is being too vague in their job descriptions, especially when naming the job title, says Rona Borre, president and CEO of IT recruiting and staffing firm Instant Technology.
"A lot of the time, we see very little effort put into the job title, and it becomes ambiguous," Borre says. "Developer. Project Manager. These roles, for example, can have a lot of different variations, so it's important to be more specific about what skills and knowledge are needed," she says. "Say 'Front-end and User Interface Developer' or 'Streaming Video Project Manager' instead." These are much more specific, Borre says, and will attract better, more appropriate candidates.
It's also crucial to be specific when outlining the necessary skills and knowledge. Make sure you understand what a necessity is and what isn't, and be forthright about communicating that in the description.
You have to outline the 'must-haves' first; the skills and knowledge that candidates should possess or they shouldn't even bother applying. Make sure you separate these in the description from what's 'nice to have,' and be very granular and specific when explaining the skills and knowledge.
Don't Overstate the Obvious
It is not necessary to include statements like, "Looking for a hard worker" or a "team player," because those are fairly obvious and only waste space. Don't waste time or space with qualities and traits that should be a given. It's just assumed that you're not looking for a slacker, or for someone who isn't interested in working as a team.
The space you save by not stating the obvious can be better used to outline why a candidate should come work for your company -- one of the most important, and most often overlooked, aspects of an effective job description.
Emphasize Culture and Branding
"It's important to write out why someone would want to come work for you," Borre says. "Make this part of the description specific and exciting. Were you named to a 'Best Places to Work' list? Are you known for your cutting-edge and innovative technology? Do you encourage employees to participate in charitable and community initiatives? All of these things can help attract talent," she says, especially in the IT space where unemployment remains low and candidates can be choosy about career moves.
And when it's time to describe the job itself, don't just lay out the roles and responsibilities, but include information about the specific goals set for employees in the role, and what outcomes will be expected, says Tony Marzulli, vice president of product management for talent solutions at ADP.
Writing an effective job description is more about how to communicate not just what the roles and responsibilities of a job are, but what the outcomes are supposed to be-- what does success in this role look like? You want to educate candidates on what it means to work at the company, and that includes specific goals for the position, and discussion of how the role impacts the larger business.
"Setting goals for employees and discussing the purpose of the role in the larger business context is something we do once candidates are hired for the job, but we should also make this a part of recruiting and sourcing as a whole," says Marzulli.
Doing so can help candidates better understand the company culture and what they'd be "getting themselves into" by working there but also helps companies propagate their brand identity in the larger marketplace and become an employer of choice that attracts and retains top talent.
There should be a lot of emphasis on cultural fit, sure, but that works both ways. There's a different experience between being a consumer of a company's goods and services and being an employee, and it's crucial to communicate that. Companies should be emphasizing the internal experience, not just relying on the outside perception of what it's like to work there.
Use All Available Technology Tools
It's also important to remember that a job description can use any available form of communication that will best resonate with its intended audience. For a recent job opening within ADP, Marzulli developed and recorded a two-and-a-half minute video outlining the role available as well as the importance of the role to ADP's greater business context.
"Shooting that video expands the target audience, but it also helps give more personal insight to candidates about the job," he says. "We have all of these tools available -- video, social media and the like -- so why not use them?" he says.
Comments:(0)