Diana Coker, The HR Digest
299 Times
211 People
The job market is constantly evolving, with new industries and technologies emerging every year. Currently, there are certain top careers for 2023 that are expected to be in high demand. With new technologies and industries emerging, there are many opportunities for job seekers to pursue high-demand jobs in 2023 that offer growth, stability, and high earning potential.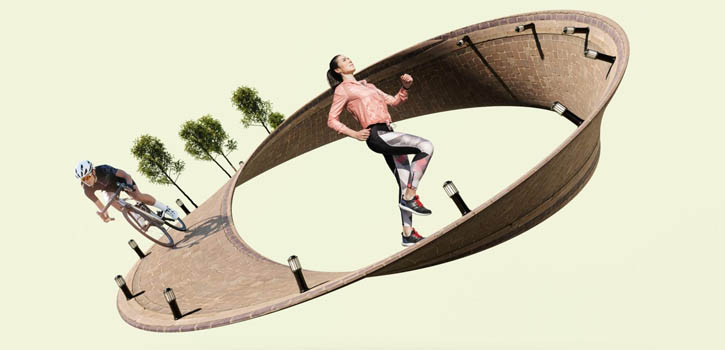 In this article, we will explore some of the high-demand jobs in 2023 and why they are worth pursuing. Whether you are just starting your career or looking to make a career change, this article will provide valuable information and guidance to help you make informed decisions about your future. So, let's dive into the world of top careers in 2023 and discover the career paths that are worth pursuing.


THE FASTEST-GROWING JOB IN 2023
Understanding the job market and the trends that are driving it is crucial for anyone looking to build a successful career. By exploring the best careers in 2023, you can gain valuable insights into the skills and knowledge that are in demand and identify opportunities for personal and professional growth. These include:


1. DATA ANALYSTS AND SCIENTISTS
With the rise of big data, the demand for the best careers in 2023 as skilled data analysts and scientists is higher than ever. Companies across various industries are now relying on data-driven insights to inform their decision-making processes. As a data analyst or scientist, you will be responsible for collecting, analyzing, and interpreting large amounts of data to identify patterns and trends. You will also be expected to provide recommendations to management based on your findings.


2. HEALTHCARE PROFESSIONALS
The healthcare industry has been one of the fastest-growing jobs in 2023 for the past several years, and it shows no signs of slowing down this year. The COVID-19 pandemic has highlighted the importance of healthcare professionals, and the demand for healthcare workers is expected to remain high. Some of these high-demand jobs in 2023 include registered nurses, physicians, and healthcare administrators.


3. CYBERSECURITY PROFESSIONALS
As more and more companies store sensitive information online, the need for cybersecurity professionals is growing rapidly, especially as a top job in America in 2023. Cybersecurity professionals are responsible for protecting organizations from cyberattacks, such as data breaches and ransomware attacks. They develop and implement security measures, monitor networks for suspicious activity, and investigate security incidents.


4. RENEWABLE ENERGY TECHNICIANS
The push towards renewable energy sources has led to a surge in demand for renewable energy technicians. These professionals are responsible for installing, maintaining, and repairing renewable energy systems, such as solar panels and wind turbines. With more and more companies and individuals adopting sustainable energy solutions, the demand for a top job in America in 2023 as a renewable energy technician is expected to continue to rise.


5. DIGITAL MARKETING PROFESSIONALS
In today's digital age, businesses are relying on digital marketing professionals to help them reach and engage with their target audiences. Digital marketing professionals are responsible for developing and executing digital marketing campaigns across various platforms, such as social media and email marketing, which will make the field a top career in 2023. They also analyze campaign data to identify areas for improvement and make data-driven recommendations.


6. ARTIFICIAL INTELLIGENCE AND MACHINE LEARNING PROFESSIONALS
As artificial intelligence and machine learning continue to advance, the demand for professionals in these top careers in 2023 is expected to grow. AI and machine learning professionals are responsible for developing and implementing AI and machine learning algorithms to improve business processes and decision-making. They also analyze the data to identify patterns and make recommendations based on their findings.


TOP JOBS IN AMERICA IN 2023
The job market is constantly changing, and it is important to stay up-to-date with the latest trends and developments. Pursuing a career in one of these fastest-growing jobs might be considered a safer option for anyone who is looking to make a career change or enter a new field.
Originally Published On: https://www.thehrdigest.com/in-demand-jobs-for-2023-which-career-paths-are-worth-pursuing/
Comments:(0)