Ramakanth
713 Times
437 People
The lack of skilled IT workers is hurting the deployment of emerging technology, according to a new survey from Gartner. In areas from cloud to cybersecurity, this crisis is expected to last for years to come.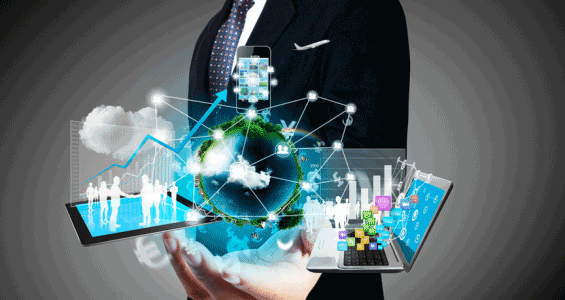 Every year, a host of new technologies are introduced to the world. Some of these technologies dramatically change the way we live our lives. The year 2017 too will witness some strategic technology trends resolute to change the world. Some such technology trends for 2017 that will dominate our lives are:
Virtual and Augmented Reality: According to a report by the International Data Corporation, the virtual and augmented reality market would generate revenues of $13.9 billion in 2017—a year-on-year increase of 130.5%. Following the success of gadgets like Oculus Rift and games like Pokemon Go in 2016, the current year will see big players like Apple, Snap, HTC and Facebook experimenting with Virtual and Augmented Reality.
Artificial Intelligence and Automation: Remember AI Jarvis that Mark Zuckerberg had unveiled sometime back claiming that he can control the entire home? It indicates the extent of role AI will play in lives, at home and at work. According to Forrester, there will be a greater than 300% increase in investment in artificial intelligence in 2017. User Interface development, Natural language processing, Virtual agents, Robotic process automation, Deep learning platforms and Biometrics will be increasingly integrated with Artificial Intelligence.
Smart Wearables: Wearables industry will realign itself in 2017, learning from the trends in 2016. While wearables like fitness watch managed to impress the market, smart watches did a bad job. In 2017, wearables will be more capable of analyzing data to help users lead healthier lives. News about wearable cameras, smart jewellery and smart clothing will grab attention of at least technophiles.
Internet of Things: In 2017, IoT will reflect on every electronic product, from gaming devices to wearables to vehicles. That answers why Internet of Things is among the top strategic technology trends for 2017. This year will focus on deployment and monetization of IoT systems. The goal is to increase productivity, better serve customers and develop new revenue streams.
Blurring between Physical and Digital: With the deluge of smart phones the line between physical and digital worlds is blurring. Taking cue from the behaviour and responses of users on the digital platform, companies are working towards further erasing the line between both the worlds. Soon the virtual information will make its way to out of phone through 'Augmented Reality'.
Comments:(0)