Marcia Savage, Network Computing
891 Times
586 People
The lack of skilled IT workers is hurting the deployment of emerging technology, according to a new survey from Gartner. In areas from cloud to cybersecurity, this crisis is expected to last for years to come.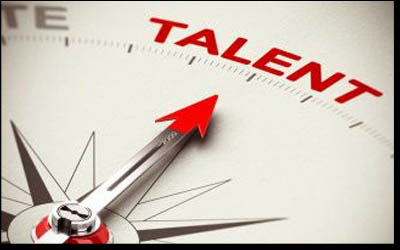 Some job seekers are astonished by CompTIA's findings. Nefertiti Harrison of Georgia has 15 years of IT project management experience and a master's degree in management information systems, but has been searching for a job for about two years.
"You've got people who are educated and skilled who have the work experience to fill the positions," she told me. "I can't understand how anyone could be understaffed or cancelling projects due to not being able to find qualified people."
What Harrison has seen is a lot of companies looking for interns or recent college graduates, which leaves her overqualified for many positions. She's also been frustrated by recruiting firms, which are seemingly a black hole when it comes to resumes.
Harrison, who worked 10 years for Delta Airlines and then as a consultant, is far from alone in her job search struggle. An InformationWeek report, "IT Talent Crunch," reported that while hiring organizations see an IT talent shortage, job hunters say the hiring process is broken, shutting out many good candidates.
The report quotes Norman Matloff, a computer science professor at the University of California at Davis, who cites age discrimination as the biggest problem plaguing IT hiring. Employers list job openings as entry level, which automatically rejects those at the midcareer level, he said. The report also describes a "purple squirrel" screening tactic in which companies weed out job applicants by searching for someone with a mix of skills and experience that's impossible to find.
A joke recently passed around on Twitter spoofed this tendency by employers to search for the purple squirrel. Jason Bock, a software engineer, posted it to his blog, noting that it illustrates what he sees developers, and especially consultants, have to go through in job interviews.
So what's going on with this disconnect between hiring organizations and IT workers? One problem is that despite the 2% unemployment rate for computer and mathematical jobs, some companies are stuck in a recession-era mindset, when salary freezes were the order of the day and they had a lot of leverage over workers, industry experts said.
"Employers had a mentality that employees were lucky to have a job," Jason Hayman, research manager at IT staffing firm TEKsystems, told me in an interview. "To a certain degree, you still see that mentality. They don't want to increase salaries, so they want to find someone fresh out of college."
Tim Herbert, VP of research at CompTIA, said companies will stick with a tight budget, and if they can't find anyone in that price range, "they chalk it up to a shortage of workers."
Another factor driving employers' perception of an IT talent shortage, he said, is that the pace of innovation in emerging fields, such as big data analytics, outstrips the pace of skills development. However, discrimination must be acknowledged as a reason why some organizations complain of an IT skills shortage, Herbert said. "Whether it's age, gender, or race, that does occur," he told me, adding that discrimination isn't unique to the IT industry.
In IT, age discrimination is typically associated with startups, where a young founder hires people in his or her demographic, he said.
Hayman said the crux of the problem often comes down to misaligned job search efforts. "I compare it to two ships slowly passing in the night. They're close, but miles apart. At the same time," he said.
For example, TEKsystems research shows that 70% of IT pros view IT job boards as an effective resource while only 43% of employers see them as an effective tool, instead preferring recruiting firms. "Most likely, they're looking through different channels. They're fishing in the wrong pond, so to speak," Hayman said.
Employers sometimes get caught up in laundry lists of job requirements, sometimes fueled by those outside of IT making hiring decisions, he said. And automated screening systems can kick out a candidate based on keywords. Organizations need to think about how they could train a potential candidate instead of looking for someone who meets all their requirements, he added.
As for Harrison, she's been doing some unpaid work for a nonprofit to keep her skills sharp as her job search continues. She's expanded her skillset with online courses, such as one in cybersecurity.
Aware that her home state of Georgia isn't exactly a hotbed for IT jobs, she's willing to relocate to another state. She'd even take a step down to get her foot in the door somewhere. "I don't mind working my way back up," she said.
Comments:(0)