Comptia
292 Times
231 People
For IT professionals, a return to strategy within their organizations means that career options are more promising than ever.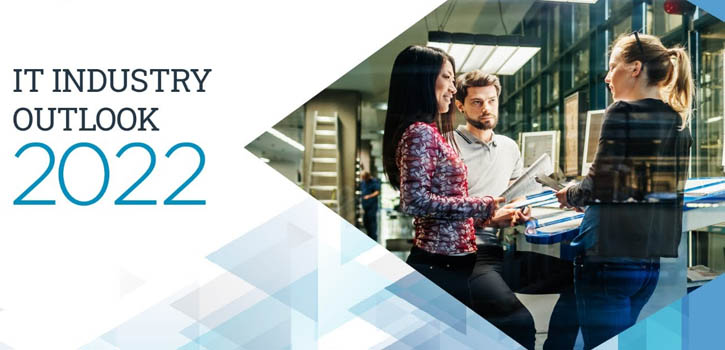 Prior to the pandemic, companies had begun embracing a dual approach to IT. The tactical side was the more traditional approach, ensuring that infrastructure and applications were in place to support business activities. The strategic side was the cutting-edge approach, incorporating technology as a critical component of new objectives.
The chaos of the pandemic gave IT pros career stability as they addressed immediate concerns, and the promise of recovery gives even more stability as IT pros contribute to future success.
As with last year, IT professionals overwhelmingly have a positive outlook for their job prospects. Nearly 80% of IT pros feel good about their role as a technologist, with 19% having mixed feelings and a very small minority feeling concerned.
Lingering uncertainty around COVID remains a concern, especially as some sectors may take longer to recover. Challenges around growing complexity also weigh heavily, which fits in with new directives to handle both tactics and strategy.
The two-sided nature of enterprise technology provides more reason for hopeful career trajectories, though. Companies continue to struggle in finding the skills they need, even for day-to-day operations.
How will this open the door for wider career mobility?
As companies increasingly push the envelope of technology in order to gain competitive advantage, it opens the door wider for career mobility. That mobility doesn't necessarily have to come from changing companies; organizations are showing more willingness to train their current workforce so that they retain institutional knowledge and ensure an exact skill match.
As described in the trends section, technology budgets are becoming somewhat difficult to define. Technical training is another example of blurred lines: Does that training have to be done within departmental budgets, or are there general education dollars? The deeper technology is embedded within an organization, the more difficult it becomes to define the "technology budget."
With that said, the return to strategy also seems to be bringing more balance to the views around the technology budget. In 2020, only 40% of IT pros felt like the technology budget was right-sized for the challenges they were facing. This year, that number has climbed to 53%. This sentiment is likely to swing back and forth based on general economic conditions and individual company plans, but the increase is a good sign that businesses are moving out of panic mode.
Adding to the rosy financial picture, a large number of IT pros believe that budgets will be higher next year than they are now. Nearly four out of ten IT pros see budget increases for 2022, compared to only 18% who were predicting increases at this time last year.
As always, the threat of the unexpected hangs over these hopes. Although the COVID threat seems to be abating, it remains the greatest unknown of our lifetime. In addition, geopolitical dynamics have highlighted how fragile the ecosystem can be, especially for supply chains or regulated activities.
Budgets Improving further
If the budget increases do come to pass, there are two clear areas where IT pros see the need for additional investment. The first item on the wish list is innovative, cutting-edge technology.
Once again, this is a sign of a more strategic approach. The subtlety here is that the technology itself is not necessarily the objective. After years of emerging tech being in the spotlight, the pattern for adoption has become more clear.
Individual technologies such as IoT or AI are not purchased and implemented directly. Instead, these trends factor into broader solutions that benefit a company's operation, such as automation or product development.
The second area where IT pros would like to invest is in collaboration tools. However the workplace might be defined in the long term, it will at a minimum include a greater degree of flexibility and most likely be significantly more distributed.
As companies find the right balance for their particular culture and objectives, they will want to be sure that they are maintaining productivity and enabling innovation. The tools may not be the primary hurdle—Zoom fatigue is real—but the right tools and infrastructure are table stakes for the workforce of the future.
Comments:(0)