ITJobCafe
791 Times
476 People
The lack of skilled IT workers is hurting the deployment of emerging technology, according to a new survey from Gartner. In areas from cloud to cybersecurity, this crisis is expected to last for years to come.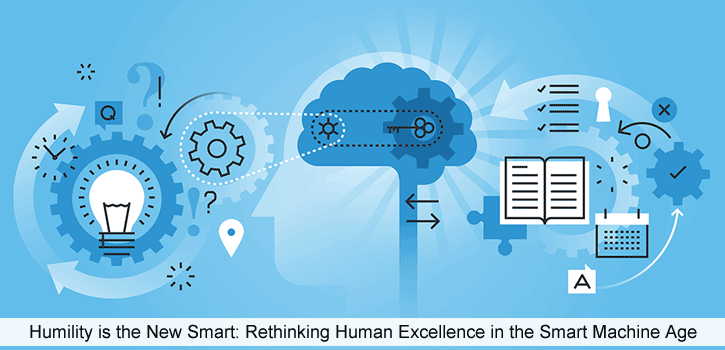 To keep yourself employable in this Smart Machine Age, you must be willing to learn new skills. Adapting yourself to this new age and preparing yourself for best future jobs necessitates embracing behaviors that machines cannot master. In their book, Humility is the New Smart: Rethinking Human Excellence in the Smart Machine Age, authors Ed Hess and Katherine Ludwig have proposed seven tips to help you re-orient yourself to the new age and best future careers. Here is their advice.
It is not all about you: Self-absorption, self-centeredness and defensiveness lead to closed mindedness and poor listening. In other words, thinking only about yourself holds you back from having empathy and compassion for others. Therefore, to quieten your ego, you have to embrace humility as a way of life.
Slow down: To do jobs that will earn you a living in the Smart Machine Age, you have to slow down. It is counterintuitive, but you need to slow down now to be better. The pressure to perform and constant interruptions have made people reactive and reflexive. Now, it is time to calm down and live fully in the moment. As you master this, you will be able to see reality clearly, listen better and manage your emotions.
Be curious: In the Smart Machine Age, you need to be curious, open minded and amenable to learning. Appreciate the depth of what you do not yet know. Analyse all the data that you can gather and test your thoughts with experiments. Amend your beliefs based on your findings.
Continue to learn: Continuous learning is the top job skill in the Smart Machine Age. To master the skill, you must talk less, and listen more with nonjudgmental mind. By listening, you can learn from others. And when it is your time to speak, ask the right questions - to probe further and to make sure you understood what the other person said.
Experiment: Jobs for humans in the Smart Machine Age are tough jobs. They require you to master skills that are universally human. To learn these skills, you have to enter unknown territories and develop a personal process to do new things.
Manage emotions: Managing emotions will help you and people around you adapt to the future. Everyone has to deal with fears and insecurities. How you deal with them makes all the difference. Fear of making mistakes and not being liked will inhibit your ability to perceive others with an open mind.
Otherness: Otherness is how you connect, relate and engage with others. Inculcating otherness allows you to put forth your best self, without ego. It helps build mutual trust with others.
Comments:(0)