Cynthia Harvey, Informationweek
262 Times
149 People
The lack of skilled IT workers is hurting the deployment of emerging technology, according to a new survey from Gartner. In areas from cloud to cybersecurity, this crisis is expected to last for years to come.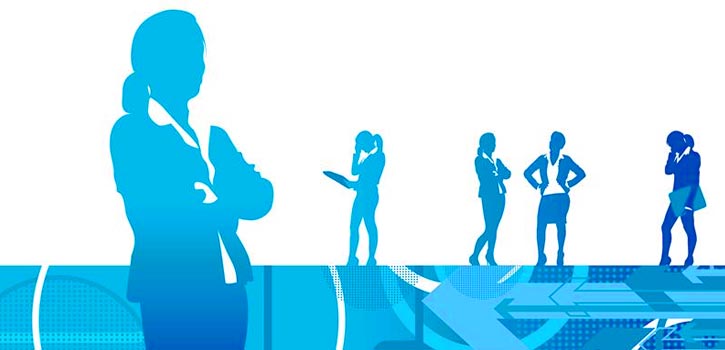 Within IT departments around the globe, men outnumber women by a wide margin. However, a significant number of female technology leaders have risen to the upper ranks of management at some of the world's largest companies.
In its 2017 Women in Technology survey, IT industry group ISACA noted that only 21% of tech managers are women. In addition, 87% of the women tech workers surveyed were somewhat or very concerned about the number of women their industry, and only 8% said they had never experienced gender bias in the workforce.
Still, not all the news is bad.
At least 10 of the top 50 organizations from the Fortune 500 list had female CIOs. In addition, quite a few more had female CIOs who have recently moved on to positions of greater power within their organizations.
These women CIOs aren't just maintaining the status quo and "keeping the lights on." Many are driving innovation at their organizations with projects focused on digital transformation and harnessing the power of artificial intelligence. Many are transforming IT from a cost center into a department that generates substantial revenue for their company. And several aren't involved only in IT, they serve multiple management roles and sit on the executive committees that are directing the strategy for their organizations.
Here are 10 women who are CIOs of some of the world's largest organizations and whose careers and accomplishments are worth note.

Kathy McElligott
Kathy McElligott isn't only the CIO at the fifth largest company in the world — she also serves as executive vice president and chief technology officer, giving her overall responsibility for all the tech-related decisions in the organization. Her employer, McKesson is very well known within the health care industry as a pharmaceutical distributor and supplier of health information technology and medical supplies. This isn't McElligott's first CIO job; she also served as CIO of manufacturing firm Emerson and as CIO of supply chain for GE Aircraft Engines. She earned her bachelor's of business administration in computer science at Kent State University and her master's degree in business management at Xavier University.

Patricia Morrison
Patricia Morrison leads the IT team at a health care company and wears multiple hats. She is the executive vice president of customer support services and CIO for Cardinal Health. The company distributes pharmaceuticals and medical supplies, manufactures medical supplies, and provides services and consulting to the health care industry. Based in Ohio, it is number 15 on the Forbes list of largest companies in the world.
Before coming to Cardinal Health, Morrison was an executive vice president and CIO at Motorola, and she also served in IT leadership roles at Procter and Gamble, General Electric, Quaker Oats, PepsiCo and Office Depot. In 2008, she was inducted into the CIO Magazine Hall of Fame, and she has also received the Fisher-Hopper Prize for Lifetime Achievement in CIO Leadership. She holds a bachelor of arts in mathematics and statistics, and a bachelor of science in secondary education. Both degrees are from Miami University in Ohio.

Julie Ray
Julie Ray serves as senior vice president and enterprise CIO for Fannie Mae, the 20th largest company in the world. In addition to overseeing the organization's technology development and IT infrastructure, she works to align Fannie Mae's IT infrastructure with current business needs. Ray is a veteran of the tech industry, having worked in IT leadership at EMC, Cisco, and AT&T. She holds a bachelor of business administration in management infrastructure systems and computer science from the University of North Florida and a master of business administration from Rutgers, the State University of New Jersey – Brunswick.

Lori Beer
As global CIO for JPMorgan Chase, Lori Beer leads a team of 40,000 and oversees a budget of $9 billion at the world's 21st largest corporation. She was promoted into the position in September 2017 after having served as CIO of the financial institution's corporate and investment bank division. Prior to joining JPMorgan Chase, she worked in IT leadership for the healthcare company now known as Anthem.
Beer also serves on the company's operating committee, which is half female and half male. About her appointment as global CIO, JPMorgan Chase CEO Jamie Dimon wrote, "Lori is an outstanding executive with more than a decade of senior experience in finance, healthcare, retail, technology, and information management."

Cheryl Thomas
Since November 2011, Cheryl Thomas has served as vice president and CIO of Valero Energy. Number 37 on the Forbes list, Valero's website describes the company as "the world's largest independent petroleum refiner, and a leading marketer, ethanol producer and corporate citizen."
Thomas has spent nearly her entire career at Valero, working for the firm or its predecessor companies since 1984, the year after she graduated from college. Prior to being named CIO, she held the title of senior vice president-information services, and she has also served as vice president of retail operations support and vice president of retail information systems. She earned her business administration degree in quantitative analysis from California State University-Fresno.

Stacey Goodman
When Stacey Goodman joined Freddie Mac as CIO in September 2017, she had already spent more than 25 years in IT leadership in the financial services industry. Most recently, she had served as CIO and chief operations officer at CIT, and she also held IT management positions at Bank of America and UBS.
"Stacey is the right leader at the right time to take our technology and company transformation to the next level," Donald H. Layton, Freddie Mac chief executive officer, stated in a press release. "Her strong leadership skills and in-depth knowledge of financial services technology will enable us to deliver services to our clients and operate our company as well as the very best financial institutions." Goodman earned her bachelor's degree at Syracuse University.

Jody Davids
Today, Jody Davids is senior vice president and CIO for PepsiCo, the food and beverage company that is the 44th largest company in the world. But she got her start as a lowly executive assistant for General Electric while she was pursuing a music degree. When she saw how much people were making in the IT department, she set a goal for herself of becoming a board-level CIO at a Fortune 200 company. She also began taking Fortran programming classes at GE, which later led to a job as a programmer at Apple.
Davids earned a bachelor's degree and MBA from San Jose State University, and over the years, she rose through the ranks to become CIO of not just one Fortune 200 company, but four, including Cardinal Health, Best Buy, and Agrium, as well as PepsiCo.

Kristy Folkwein
The 45th largest company in the world, agricultural giant Archer Daniels Midland Company (ADM), has an IT department led by Senior Vice President and CIO Kristy Folkwein, who is also a member of the corporation's executive council. She joined the firm in 2016 after having served as senior vice president and CIO of global business services at Dow Corning. Before that, she was vice president of information technology at chemical company Ashland, Inc. She earned a bachelor's degree from Bowling Green State University and an MBA in finance from the University of Toledo.

Paula Tolliver
Paula Tolliver joined Intel as corporate vice president and CIO in August 2016, and she also sits on the company's management committee. Before that she was corporate vice president of business services and CIO at Dow Chemical. During her time at Intel, she has focused on deepening the technology firm's investment in analytics and AI. And according to an article in Forbes, she "has helped drive $350 million in revenue growth in the sales and marketing channels alone." She also has deep experience in cybersecurity and speaks on the topic often. Tolliver has a bachelor's degree in business information systems and computer science from Ohio University.

Suzette Kent
Suzette Kent does not work for a Fortune 50 company; however, as the chief CIO for the federal government, Kent may well be the most visible woman CIO in the country. President Trump appointed her to the position in January 2018. Before that, she was a principal of the banking and capital markets advisory team at financial services firm EY.
As federal CIO, Kent oversees U.S. government IT policy and leads the Federal CIO Council, which includes the CIOs from various federal agencies. She also plays a significant role in establishing cybersecurity policy and defending the government's technology systems from cyberthreats. Kent earned a bachelor's degree in journalism from Louisiana State University.
Comments:(0)