Crystal Bedell, Network Computng
3238 Times
1074 People
The lack of skilled IT workers is hurting the deployment of emerging technology, according to a new survey from Gartner. In areas from cloud to cybersecurity, this crisis is expected to last for years to come.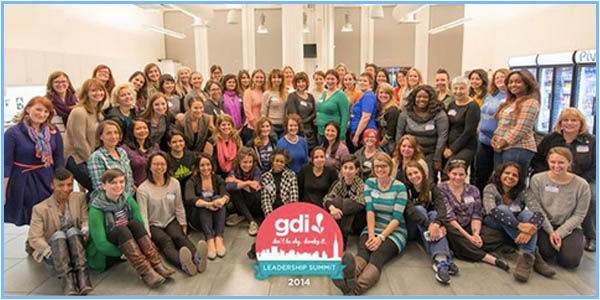 Girl Develop It
Girl Develop It (GDI) is a nonprofit organization that seeks to help women improve their careers and build their confidence. The organization provides affordable web and software development training to women of all races, education levels and incomes. Courses include Introduction to JavaScript, Introduction to Git/Github, Introduction to HTML/CSS and Intermediate HTML/CSS, and are held by GDI chapters across the U.S. Chapters currently exist in 46 cities and represent more than 35,000 members nationwide. Course materials are built by GDI's community of industry-leading technologists, instructors and leaders.

Society of Women Engineers
Society of Women Engineers (SWE) was formed in 1950 by a group of more than 60 women engineers and engineering students "to develop their abilities, to give expression to their potential, to contribute to society." SWE is a membership organization focused on issues of interest to women working in engineering and technology fields. The organization has more than 30,000 members and offers a variety of opportunities, including networking, and education and development. The society's quarterly magazine, SWE Magazine, is accessible to members and nonmembers, and features resources on personal and career development.

Women Who Tech
Women Who Tech was started "to bring together talented and renowned women breaking new ground in technology who use their tech savvy skills to transform the world and inspire change." The organization currently focuses on helping women startups get access to funding, since according to the organization, 93% of investor money goes to startups founded by men. Women Who Tech offers three programs to help women pitch their startups to investors and get their startups funded. The TeleSummits feature speakers who share insights on funding a startup. The Women Startup Challenge is a pitch competition in which 12 finalists showcase their ventures, and the Women Startup Database is a database of women-led startups.

MotherCoders
MotherCoders' mission is to "create a more inclusive economy by on-ramping moms to careers in technology." The organization's tech orientation program directly addresses the challenges that prevent many moms from gaining the technical skills required to thrive in the new economy; namely, childcare, work or financial constraints. The tech orientation program includes a curriculum that emphasizes basic computer programming and web design, along with networking opportunities, industry knowledge building, onsite childcare and Saturday classes. The program runs for eight weeks in San Francisco, Calif.
Interop
Interop is taking concrete steps to address the gender divide, including actively seeking out female speakers, offering leadership sessions on diversity, and developing networking events for women in IT. See some of the opportunities for and by women in Interop Challenges IT Gender Gap.
"Diverse talent is a key tenet of business success," said Interop General Manager Jennifer Jessup. "We're proud to serve as a proponent for the diversity movement in our tech community and will confront the challenges within employees' career development and managements' talent search in an open forum."

If you are a woman technologist and would like to be involved in Interop, please contact content lead Susan Fogarty for more information.
Comments:(0)