Dom Nicastro
1740 Times
900 People
The lack of skilled IT workers is hurting the deployment of emerging technology, according to a new survey from Gartner. In areas from cloud to cybersecurity, this crisis is expected to last for years to come.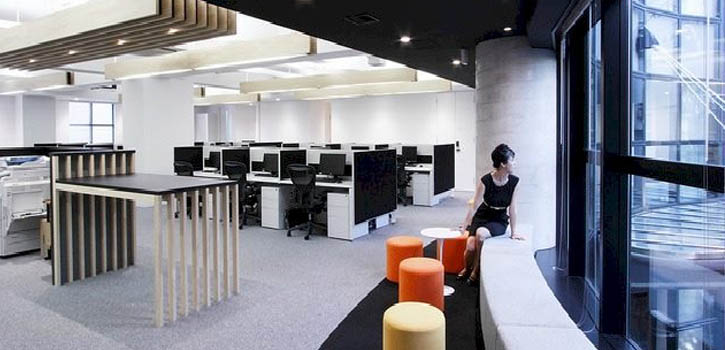 The report — "Cyberstates 2016: The Definitive State-by-State Analysis of the U.S. Tech Industry" — released this week showed 46 states had an overall net increase in tech industry jobs in 2015. It also found the average tech industry wage was more than double that of the average private sector wage. A US tech industry worker averages an annual wage of $105,400 compared to $51,600 for the average private sector wage.
"The U.S. tech industry is a major driving force in the overall economy, accounting for 7.1 percent of overall GDP and 11.6 percent of total private sector payroll," Todd Thibodeaux, president and CEO of CompTIA, said in a statement. "The tremendous level of ongoing innovation in the industry, making technology more affordable and accessible to more users, has us encouraged about growth prospects for 2016 and beyond."
The IT services sector led the growth with more than 105,000 jobs between 2014 and 2015.
"Much of this growth can be attributed to the current trends in cloud computing, mobility, automation and social technologies that are reshaping businesses large and small," Tim Herbert, senior vice president, research and market intelligence of CompTIA, said. "Momentum behind the Internet of Things (IoT) continues to grow, while the critical importance of cybersecurity shows no signs of abating."
Not surprisingly, California led the way with nearly 60,000 tech jobs added. New York (15,500), Texas (13,800), Massachusetts (11,700) and Florida (11,400) were next.
Sales Jobs for Sale
Also this week, San Francisco-based ToutApp released a study of 300 HR managers from US-based technology companies with at least 200 employees. About 80 percent of those surveyed expect their company to invest more in sales talent recruitment and hiring in the New Year.
Alternatively, 15 percent said that their company would be investing "the same" amount as 2015, while just 2 percent said spending on sales talent would decline year-over-year.
"After IT and product engineering, sales has really become the key to competitive advantage within most technology companies today," Tahweed (TK) Kader, CEO and founder of ToutApp, said in a statement.
"From business development to deal closure, revenue is directly attributed to the success and effectiveness of your team. The more you invest in bringing in the best people, the better positioned you are against the competition."
When asked to identify the positions that present the most challenges finding "high-quality, experienced candidates," respondents cited IT/engineers (69 percent). Sales positions, however, were named the second most challenging, with 17 percent. The top-three was rounded out by creative roles at 8 percent.
Education for Content Marketers
New York City-based NewsCred, a content marketing platform, launched NewsCred Insights, an educational destination for marketers to learn about content management, strategy, distribution and measurement. The website guides marketers through recommended learning paths to discover information, inspiration and ideas from industry visionaries, according to company officials.
"Born out of NewsCred's mission to make marketing better for everyone, NewsCred Insights is the go-to destination for marketers where they can learn from industry experts, access best-in-class resources, and gain inspiration that will help them surpass their goals," Alicianne Rand, VP of marketing for NewsCred, said in a statement. "By working with and meeting thousands of marketers each year, we know exactly what people are struggling with and what they need."
NewsCred teamed with user-focused design firm Kettle to create NewsCred Insights.
Slack for Home?
Slack is expanding from office to home.
Yes, the social collaboration platform that's seemingly taken over how everyone communicates with colleagues in small businesses and large enterprise companies is finding itself as a go-to service for keeping families connected.
Recently Swedish developer Peter Fjallstrom wrote a blog post explaining such a use case. He's not the only one, with one software CTO using Slack instead of iMessage to stay in touch with his wife and an IBM product developer employing Slack as a digital notebook.
Fjallstrom's example demonstrates how extendable Slack as, as he was able to integrate the platform with a script that pulled in location, photos and other data from his family. Of course, if you're not a developer this type of integration may not be possible, as this work involves creating scripts.
But the same system can work in another way, as the lengthy list of Slack extensions make it reasonably possible for one to integrate services like Dropbox or Google Drive to manage a family budget or other important data. You also get a searchable chat history (though only 10,000 messages for free accounts) if you need to prove your teenager lied about when he'd be home. And the "always-on" and cross-platform nature of Slack makes it a tool that you can use from any device, whereas a platform like iMessage restricts you to Apple devices.
All of Slack's user documentation and services are still squarely focused on business. A company CMO told Fast Company that Slack isn't going to discourage such use, but it's not actively suported at this time.
ICF Launches Marketing Agency
ICF International, Inc. this week announced the launch of ICF Olson, a full-service marketing agency. Fairfax, Va.-based ICF built it via a series of acquisitions of agencies beginning in 2012. ICF focuses on experience management, loyalty and CRM, digital platforms and strategic communications. ICF Olson will also offer data analytics.
ICF has more than 800 employees across 14 offices throughout the United States, Canada and India.
"In unifying these capabilities, we're answering an urgent demand in the marketplace," ICF International Chairman and CEO Sudhakar Kesavan, said in a statement. "There are many technology-focused providers who work well with CTOs and CIOs, and many creative agencies that excel at creative- and communications-oriented solutions, but ICF Olson is the rare agency that truly excels at both."
$46 Million Acquisition for RNTS
RNTS Media announced a definitive agreement this week to acquire Inneractive, a mobile ad exchange for native and video ads, for $46 million. Advertisers and brands will benefit from a scaled and consolidated offering that will include Inneractive's mobile advertising exchange, which has scale across display and video advertising, according to company officials.
Inneractive's user reach of 630 million monthly active users combines with Fyber's 500+ million.
Hey, We're Free
Social network provider Bitrix's Britix24 platform is now free for unlimited users.
"This means," officials at the provider wrote this week, "that you can have as many people inside your free Bitrix24 account as you want."
All communication and collaboration tools — activity stream, workgroups, IM and group chats, email, telephony, mobile, employee directory, company structure — will be available to everyone without any limitations, other than 5GB for online storage space allocated for free accounts.
"Why did we decide to give unlimited access to all Bitrix24 accounts, paid or free?" officials wrote. "The reason is you, of course. Many Bitrix24 users wanted to invite all their clients and business partners inside Bitrix24 accounts, but not everyone was ready to pay $99/mo for unlimited access."
Bitrix24 non-business users grew rapidly over the past four year.
"These folks didn't need CRM, invoices, workflow automation and other business tools," they said, "but the 12 user limit for free accounts was too restrictive to them to take full advantage of Bitrix24. So we fixed this."
Old Boys to Cool Kids
Amsterdam Web CMS provider Hippo has added two sales leaders.
Sven Lehmkuhl, vice president of sales for EMEA and manager of the new Hippo Germany office, and Harry van Rossum, senior sales director Benelux and France, will join Hippo's team.
Lehmkuhl, who has been in the IT/Software business for more than 16 years, has been working at some of the leading CMS vendors. At RedDot/Open Text, he worked for more than years years. In the following years he founded Sitecore Germany and successfully scaled this German division to more than 15 employees with high growth rates.
Van Rossum founded Sitecore Netherlands in 2008 and grew the company to 12 people in four year's time. The Netherlands office achieved results of double digit growth annually, growing the customer base.
Comments:(0)