Forbes
717 Times
482 People
The lack of skilled IT workers is hurting the deployment of emerging technology, according to a new survey from Gartner. In areas from cloud to cybersecurity, this crisis is expected to last for years to come.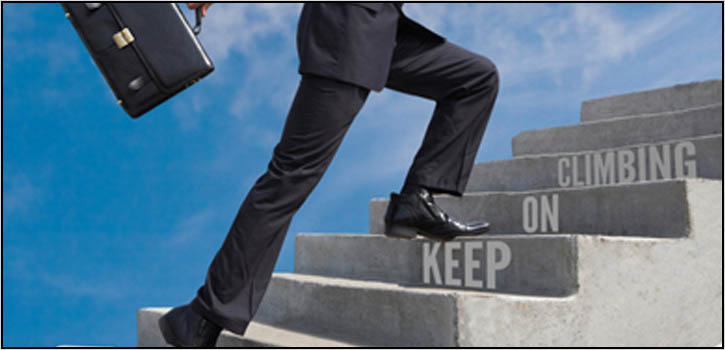 If you're looking for somewhere to work that really has your career growth top of mind, look no further. From companies with intense built-in training programs and habits of promoting from within to those with steep learning curves and smart people ready to teach each other, you're sure to find the perfect place where you can become an even better professional.
PaperG
Where: San Francisco and Seattle
Everyone at this advertising technology company is incredibly curious; employees are constantly looking to learn more, and the company supports that in every way possible. How? By giving them each a budget for books, conferences, and courses online and offline and offering and hosting regular Lunch Lectures, where employees present on hobbies and topics they're interested in—both professional and off-the-wall fun.
Verizon
Verizon Wireless is on a "relentless pursuit for quality"—and that drive extends to its employees. As an employee at Verizon, you'll have a steep learning curve, constantly be challenged, and be given the chance to define your own career goals and needs—and, of course, be given plenty of support along the way. The company has a special focus on promoting women in leadership, giving every female employee the opportunity to meet company leaders, ask for career advice, and build long-lasting relationships with others in the company.
Livefyre
Where: San Francisco and New York
Sometimes a strong culture of professional development is all about having a challenging work environment. Livefyre is that place: Employees agree that you'll learn more on the job here in a few months than you will anywhere else. Being surrounded by incredibly smart, passionate people solving tough problems to help connect others on the web certainly helps.
Thinkful
Thinkful's mission is to train people to advance their careers through coding, and its employees are no exception! Thinkful assigns programming mentors to all of its employees, both technical and non-technical. This helps non-technical employees learn more about the nuts and bolts of the user experience, helps technical employees learn new skills and languages—and means everybody at the company has now contributed to the codebase.
McKinsey
McKinsey is almost famous for its focus on professional development, and it's the reason many employees stay for years down the road. Besides the intense training programs for new employees that can give anyone the skills to succeed in consulting, McKinsey gives all employees regular feedback to help push them to the next level and does everything it can to keep the learning from stopping. With a job here, you won't believe the wide range of skills you'll gain.
HERE
HERE is a business unit of Nokia that focuses on mapping technologies. While the company's professional development initiatives focus a lot on the technical side of things—giving engineers the space to learn all sorts of technologies, participate in week-long hackathons, and even pitch new product ideas to the company—there are plenty of opportunities for the non-technical types as well: HERE offers weekly "Lunch and Learns" for everyone and is more than happy to promote from within and help people to move up.
OwnLocal
To encourage its culture of learning, this digital ad agency for local media encourages employees to constantly take on new tasks and learn things from each other. The company's goal? To have every person well-equipped to function in every facet of OwnLocal life, and to make sure team members acquire skills and knowledge they can use for the rest of their careers.
Bookspan
Bookspan isn't about the status quo: when it comes to books or when it comes to its employees. There's no set growth path for employees. Rather, the management at Bookspan assigns new projects and allows employees to grow into new roles based on their strengths, interests, and, of course, what will help them grow the most.
Goodwin Procter
Where: New York, San Francisco, Boston, Silicon Valley, and around the world
This world-renowned law firm really allows employees to chart their own paths at the company. The company offers all sorts of trainings, especially in the beginning, and encourages employees to go after new things, offering an incubator program where partners can cultivate ideas for Goodwin to go after new verticals or new transaction types.
Comments:(0)