Roy Maurer (SHRM)
1193 Times
900 People
The lack of skilled IT workers is hurting the deployment of emerging technology, according to a new survey from Gartner. In areas from cloud to cybersecurity, this crisis is expected to last for years to come.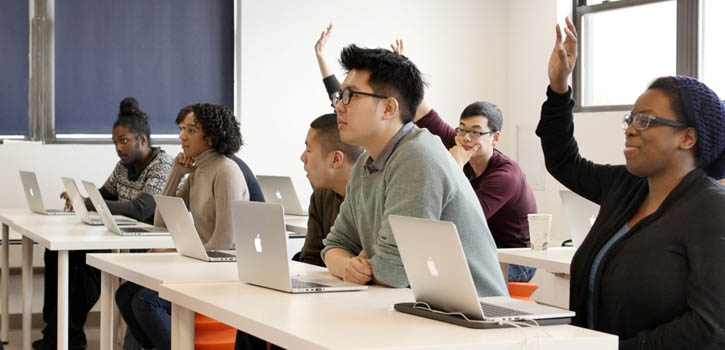 President Barack Obama's program to coordinate technology training between city and state partners, local employers, and nonprofit organizations to speed up the hiring of people with in-demand skills has expanded to 50 cities and states nationwide.
The House announced March 9 that the TechHire Initiative to train U.S. workers for technology jobs has added 15 new cities and states and gained 200 more employer partners, for a total of 600. Since the program's launch in March 2015, thousands of people have been trained and placed into high-paying tech jobs, according to the House.
The program was started to help improve the technology skills among the U.S. workforce, bring down unemployment and meet urgent employer demand.
"Developing the tech skills of our workforce is important for our economic future and is a critical need for employers today," the administration said. "Over half a million of today's open jobs are in technology fields like software development and cybersecurity—many of which did not even exist a decade ago."
According to the House, unfilled IT jobs make up about 12 percent of the approximately 5 million job openings in the country, making IT the largest occupational category for open jobs.
And a lot of these jobs don't require a four-year degree in computer science or engineering, Obama said. Instead, "hundreds of thousands of these jobs require skills that can be learned not only in universities, but also in community colleges, in industry-certified training programs, in 'coding boot camps' or in high-quality online courses."
The president also pointed out that two-thirds of private-sector technology jobs are in non-IT industries. "Many are in industries we don't think of as part of the technology sector—in health care, retail, manufacturing, financial services, energy or transportation," he said.
Goal of the Program
The idea is that employers, training providers, colleges and universities, and workforce development organizations can build accelerated training programs that prepare people for IT work in months instead of years, and then connect people to jobs with affiliated hiring programs. Employers are being asked to review and upgrade their hiring practices to integrate nontraditional hiring, share data on where they have the greatest needs and what skills they are seeking, and create job-matching tools to ensure that training leads to jobs.
Microsoft, Dev Bootcamp and Udacity said they will offer free training services, while groups like General Assembly and Hackbright Academy will work with community colleges to standardize education. These educational organizations provide affordable and accessible skills training and an education-to-employment approach.
The president's plan also includes incentives to bring more women, minorities, veterans and people with disabilities into technology occupations.
"Companies like Capital One are going to help recruit, train and employ more new tech workers—not out of charity, but because it's a smart business decision," Obama said.
In Rhode Island, which has been a TechHire participant since August 2015, Governor Gina M. Raimondo set a goal of training and placing 2,000 workers in tech jobs over the next four years. She recently held an event welcoming the nonprofit tech talent placement organization LaunchCode to the state. She spoke about the public-private partnership necessary for success:
"It's not enough just to train folks with relative skills. Employers need to step up to the table to change the way and rethink the way they're searching [for job candidates] and to work with us in order to make sure that this is successful."
Presently, 35 participating companies in Rhode Island have committed to reviewing their hiring practices, acknowledging that they need to place workers with IT skills, regardless of the workers' formal education.
Miami, Milwaukee Join Up
The newest TechHire additions include the cities of Atlanta, Indianapolis, Miami, Milwaukee and Seattle, among others, and the states of Hawaii and Virginia.
Fourteen community partners and more than 140 employers in Miami have committed to train and place nearly 2,500 candidates into technology jobs by the end of 2020, according to the House.
Miami-Dade County, the Greater Miami Chamber of Commerce and the Miami-Dade Chamber of Commerce said they will ensure that employers fulfill their commitments to interview qualified candidates that graduate from the program's training partners.
Some of those training providers include the Idea Center at Miami Dade College, Wyncode, Code Fever Miami, New Horizons, Florida Vocational Institute, and the Academy of South Florida. Nonprofit organizations such as CareerSource South Florida and LaunchCode have agreed to place job seekers in tech jobs.
The city of Milwaukee seeks to place 600 candidates by 2020. The city's Housing Authority and its Milwaukee TechForce Center will participate by providing accelerated training for in-demand skills; graduates of the training will be connected to paid internships, apprenticeships and full-time jobs, city officials said.
Some of the community partners collaborating on the program include the Metropolitan Milwaukee Chamber of Commerce, the Center for Healthcare Careers of Southeastern Wisconsin, and IT United of the United Way of Greater Milwaukee and Waukesha County.
You can find more information about the TechHire Initiative and see if your city or state is participating here.
Comments:(0)