Andrew Froehlich, Informationweek
1100 Times
640 People
The lack of skilled IT workers is hurting the deployment of emerging technology, according to a new survey from Gartner. In areas from cloud to cybersecurity, this crisis is expected to last for years to come.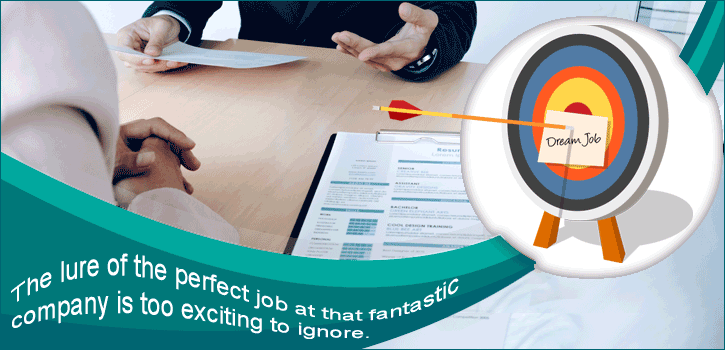 These can include tasks such as updating your resume, preparing for an interview and determining if a potential new job is the right fit for both you and the employer. Additionally, you may be second guessing whether you even have the right skills to land your dream job in the first place.
We've all been there. Yet, for many, the lure of the perfect job at that fantastic company is too exciting to ignore. Thus, the job hunt begins. It may seem overwhelming and intimidating at first, but IT job seekers should consider some best practices before starting their job hunt.
The best practices for approaching a new job hunt have something in common with the world of technology that we live in – they're constantly changing. You've likely all heard about the business trend of digital transformation. For IT pro's, this shift is having a major impact on technology-related jobs. Skills that were hot only a year or two ago may not be in demand today. Nor are the perks and benefits that companies are offering new employees. That's why it's important to understand the market as best you can prior to throwing your hat in the ring.
Understand where market demands are and see if the current market is favorable for your skillset and location. Or, you may discover that you'd be better off brushing up on or learning a popular new technology that will better catch the eye of a recruiter.
Lastly, it's important to focus not only on the technical job skills and title of the job being listed, you need to take a step back and assess various aspects of the job. Does the company have the culture and employee policies you want? Is a fast-paced startup environment what you desire – or are you looking for a more well-established, but successful company? Answering these types of questions will help you gauge the type of employees a company is looking for – and what will ultimately be expected from a performance perspective.
Here's some advice to help you find that next great job.
Telecommuting vs. Desk Job
One of the major trends for IT is the growing acceptance of telecommuting. Collaboration tools are allowing technical teams to communicate using multiple methods, including voice, video and chat. Yet, some employees and employers are discovering that telecommuting isn't all that it's cut out to be. That's why it's important that when you're pursuing new job leads, you have an idea on where you and the prospective company stand on this topic.
Certifications Still Matter
Love them or hate them, IT certifications are an easy way to show that you've worked for and passed an exam that specializes in a specific field of IT. While there are absolutely no guarantees that a certification equates to technical competency, it at least shows that this is an area where you have deep interest. Additionally, many IT recruiters and headhunters that aren't technical in nature look for well-known certifications to help them judge whether you have the right set of skills for the job at hand.
Contract vs. Direct Hire
There's something to be said about the comfort and ease of mind that a direct hire position can provide. But in the constantly changing world of IT, direct hires are becoming rare. Contract positions are becoming the more popular choice these days. That being said, never discount the opportunities that can be found in freelance work. For one, they typically pay more than full-time positions. Second, if you're skilled at what you do – and are flexible in what technologies you're willing to work on – then contracts can be extended for years. They're also regularly converted into permanent roles when a contract is near expiration.
Know Which IT Skills Are in Demand
In 2017, big data, security and DevOps roles are commanding the biggest pay bumps thanks to an increasing demand for these types of jobs. But, demand for most IT skills can be found if you know where to look. For example, while the demand for traditional systems administrators is on the decline, it's not that far of a leap for these professionals to learn skills in DevOps to get them back into a status of being in high demand.
Where to Look for Jobs
Nearly two decades ago, websites such as Monster, Dice and CareerBuilder revolutionized the job search process. While online job boards are still around today, many are finding that social media platforms are the new place to find the best tech jobs. LinkedIn is the obvious go-to platform for this. But also, don't discount Facebook and even Twitter to let people know you're on the hunt. Additionally, Google has recently introduced a new search feature that uses AI to help target and locate that perfect job no matter where it's posted on the web.
But wait! If you are currently employed be discreet. Some companies today are using their own social media tools to see who on their staff may be job hunting.
Working for a Startup vs. Established Organization
For some, startups are the ideal place to work when you're in the field of IT. The potential for working on the latest technologies is certainly a draw, compared to the technologies used in some more establish companies -- legacy hardware and software. Then there's the fast-paced and "work hard, play hard" culture that many are attracted to. Finally, for those who have been inside well-established companies, the lure of a loose and fluid IT department from a procedural standpoint can be appealing. Just keep in mind, if a startup stays around long enough, they'll start tightening polices/procedures in a hurry to streamline future growth. In other words, startups never stay startups for long.
Keep up with the Latest Technology News
Not only is keeping up with the latest in technology news important for understanding what IT skills are going to be hot, it's also useful knowledge for the interview process. Interweaving tech news topics during the interview process shows that you are interested in the field and are willing to learn and stay on top of new trends.
Know What You Are Worth
There's nothing worse than having that great interview, receiving an offer, and ultimately being disappointed by the salary and benefits you're ultimately offered. A critical element of the job search process is understanding what your true market value is based on your skills and the geographic location you reside. That way, you can identify when an offer is in the ballpark in relation to what other companies are likely to offer. Fortunately, there are a few great ways to get a salary baseline for the IT positions you're looking for.
By the way, there's still no perfect answer to the question of when it's appropriate to ask about the salary range and benefits. Fortunately, some managers lay out their general salary range early in the process so they aren't wasting everyone's time.
Specific Subject Matter Expert vs. Jack-of-All-Trades
As an IT professional, the ability to sell your skills is crucial to receiving a job offer. One thing to consider is whether you want to market yourself as a specific subject matter expert or a jack-of-all-trades employee. There are pros and cons to both. If you want to market yourself as a niche player, you're likely to get more money if that skillset is in high demand. But at the same time, your value to a company may be limited if they pivot away from the technology you key in on. On the other hand, if you sell yourself as an IT generalist, you may find it more difficult to land interviews and jobs when employers are looking for very specific skills. The salaries being offered may be lower as well. But once you do get inside the company of your dreams, being a jack-of-all-trades IT pro means you're going to be a useful asset for years to come.
Note, if you are pitching yourself as a jack of all trades be ready to highlight experiences in areas such as problem solving, project management, and strong communications.
What is Going to Make You Happy?
One final thought on finding IT jobs we want to touch on is the ultimate level of happiness you hope to achieve. If you find yourself in an IT job where you're miserable, don't expect the next new job or employer to change that feeling much in the long run. Many that get into IT ultimately find that it's not the right fit for them.
Fortunately, since IT touches nearly every aspect of the business, you can leverage your background in IT to move onto different departments within an organization. Simply start by finding an IT job that co-mingles with the field that does interest you. By doing so, you can better understand the roles/responsibilities of these fields so you can educate yourself on what skills are most important. Then, over time, you can gain those skills and move onto a role that will satisfy for the long term.
Comments:(0)