ITJobCafe
572 Times
405 People
The lack of skilled IT workers is hurting the deployment of emerging technology, according to a new survey from Gartner. In areas from cloud to cybersecurity, this crisis is expected to last for years to come.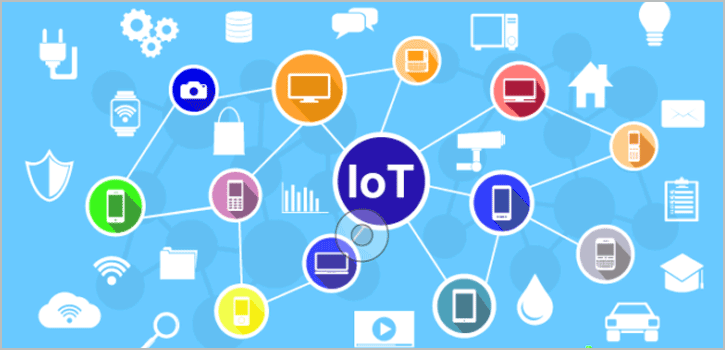 IoT refers to a network of physical objects like home security systems, gaming consoles, fitness bands, shipping containers and production equipment that can create, receive and send data about the objects. A report by Gartner, cites that the number of connected physical objects excluding PCs, tablets and smart phones, will grow to 26 billion units in 2020. The enormous amount of data generated by these objects is priceless for companies that are mining it for insights and opportunities that can help them have an edge over their competitors.
According to a report by McKinsey Global Institute, the value created by the global economic impact of IoT is $11 trillion per year by 2025, across sectors. To be able to seize the opportunities thrown by IoT, companies are reviewing their technology stack and updating it to support current and future Internet of Things devices and applications. In this process, how they choose and implement networks and network technologies is a crucial factor that determines their success.
Infoblox commissioned a survey to understand how the requirements of the IoT will affect enterprise networks and their administrators. Here are a few findings and suggestions from the report:
Infrastructure
46% of the companies surveyed said that they would attach the IoT devices to their existing network. The survey explains that this is because the existing networks are already at full capacity.
Only 30% claimed to have plans to create a separate logical network. When IoT devices are appended to existing network, they get only the Internet access they require. Internal resources like database servers and domain controllers remain inaccessible to them. Also, such networks offer unpredictable performance and little prioritization. Therefore, it is high time businesses paid attention to the network requirements of each IoT device, while allocating network resources.
Challenges
Often, IT teams are not involved in deciding the Internet of Things technologies the company should invest in. And when the time to deploy the technologies comes, IT teams find the task to be more challenging than what the purchasing department or the business unit had anticipated. Lack of proper interface, upgrade complexities and mismatch of target users are some routine challenges network administrators face when deploying IoT technologies.
IoT technology solutions are often open to security breaches. Most of them do not support proper authentication mechanisms. This explains why 63% of respondents are worried about the security risks posed by the IoT deployments in their company.
Planning
Network teams need to be in a strong position to address the challenges that emerge with IoT deployment. And to empower the teams, the management should involve network managers in discussions around purchase and deployment of IoT devices. Network access policies must be set to preserve the network security and ensure optimum utilisation of resources. More importantly, network control and automation systems should be implemented in such a way that they save network teams from getting overwhelmed by time consuming manual tasks.
Comments:(0)