Mariah St John and Veronica Freeman, Forbes
183 Times
140 People
Scrum is a widely used project management framework that helps companies and organizations oversee large projects. Earning a scrum master certification demonstrates competency in best practices, scrum principles and the industry's established standards. This credential can help increase your earning potential and expand your career opportunities.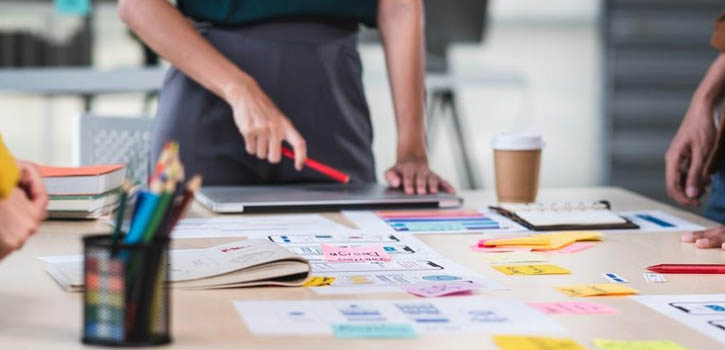 Getty
This article focuses on the Certified ScrumMaster (CSM)® designation, which is among the most popular certifications for scrum masters. On this page, we overview scrum master salary potential, certification requirements, certification length and benefits of the credential.
What Is Scrum Master Certification?
The CSM certification is a popular credential administered by the Scrum Alliance®. Other scrum master certifications exist, but the CSM is the most popular.
This designation can qualify you for leadership roles within agile development. It also equips you with the skills to manage large teams across multiple departments. Earning the CSM credential is also a prerequisite for the Advanced Certified ScrumMaster™ and Certified Scrum Professional (CSP)® designations. These are more advanced certifications, also offered through the Scrum Alliance.
The CSM certification demonstrates competency in scrum methodologies and values. These include accountability, team performance and facilitating collaboration between software development teams and stakeholders.
The CSM certification suits professionals working in a variety of roles and departments. These professionals may include software developers, business analysts, new scrum team members, project managers and scrum masters.
How Long Does it Take to Earn Scrum Master Certification?
Several factors contribute to the time needed to earn scrum master certification. For the CSM credential, you need to take an in-person or online course. Courses offered by Scrum Alliance provide, at a minimum, 14 hours of interactive training from a verified instructor. This does not include any additional time spent studying outside of class.
After completing the required course hours, you must take and pass the CSM exam to officially earn certification.
How Much Does Scrum Master Certification Cost?
Scrum master certification costs typically start around $450. However, prices can vary widely by course. Some free scrum master certification training options are available, but usually only on a trial basis.
In most cases, the training course fee includes the exam cost. If you don't earn a passing score initially, you can retake the test at no cost twice within 90 days of receiving your welcome email. You'll be charged a minimum of $25 for retakes from your third attempt onward.
To maintain your certification, you must get recertified every two years, which costs $100.
What's Covered in the Training Course Fee?
The training course fees cover the following.
The first two years of certification

Two exam attempts within 90 days of attending the course or receiving your welcome email

Scrum Alliance-approved course materials provided in class by instructors

The two-day in-person training course

A two-year Scrum Alliance community membership
Scrum Master Certification Requirements
Scrum master certification requirements include the following:
Enrolling in a scrum master course led by a certified scrum trainer

Completing the CSM coursework

Passing the CSM certification exam with at least a 74%

Renewing your certification every two years or as needed
Steps to Become a Scrum Master
Below you'll find an overview of the steps required to become a CSM.
Enroll in a Scrum Master Course
There are several in-person and online scrum master courses available. A scrum master course typically spans two days, with lessons lasting seven to 8.5 hours per day. The cost of a scrum master course typically starts around $450, which also includes the exam cost. Scrum master courses overview variations of the following topics.
Scrum theory

Scrum values

Scrum artifacts

Scrum roles and responsibilities

Agile Manifesto

Fundamental Agile and Scrum methodologies, terminologies and concepts

Scrum framework, principles and best practices

The four Scrum events

Agile facilitation

Core competencies
After completing the course, you should have the knowledge and tools needed to take and pass the exam. For working professionals, a CSM course provides hands-on skills that can immediately apply in their current jobs.
Scrum is relevant across several industries. Aside from aspiring scrum masters, professionals who might benefit from a CSM training course may include project managers, product managers, business analysts and software engineers.
Pass the Scrum Master Certification Exam
To earn your CSM certification, you must pass the hour-long exam, which contains 50 questions. A 74%, which requires answering 37 questions correctly, is considered a passing score. Your CSM training course fee includes the cost of the exam.
The exam is based on the content you'll learn during the training course, which includes the following domains:
Scrum and agile

Scrum theory

Scrum values

Scrum team

Scrum master

Scrum events

Scrum artifacts
You can refer to the test outline posted by the Scrum Alliance. Ensure the outline is the most up-to-date version.
Renew Your Certification as Needed
You need to renew your scrum master certification every two years, which entails a $100 recertification fee. You also need 20 scrum educational units (SEUs) to renew your certification. Every hour spent on continuing education awards you one SEU. SEUs fall into the following four subcategories:
Events

Learning

Volunteering

Other
Reading articles, watching webinars, attending events, enrolling in courses and volunteering are just a few ways to earn SEUs. If you're unsure about what counts toward SEUs, you can refer to the crowdsourced list of SEU resources posted by Scrum Alliance.
Benefits of Earning Scrum Master Certification
Demand for scrum masters continues to rise as teams require knowledgeable, skilled workers who can oversee and perform various projects within the agile framework. As a CSM, you can acquaint yourself with the various parts and tools of the scrum framework and its best practices. This prepares you to perform project tasks and cultivate success.
Read on to learn some benefits of earning the CSM certification.
Learn to Use Scrum
The certification process allows you to expand your knowledge of scrum, including how to effectively apply scrum framework and theories when managing large teams across multiple departments and organizational levels. Working professionals who earn CSM certification develop the skills to implement streamlined methods and well-informed strategies in environments that use the agile framework.
Expand Your Job Opportunities
Earning scrum master certification can set you apart from the competition and give you an edge in your field when applying for jobs. Job recruiters and organizations hold the CSM credential in high esteem.
The CSM designation can boost your CV or resume by indicating to potential employers that you have the skills, knowledge and experience needed to contribute positive organizational change, lead agile teams successfully and fulfill an organization's goals and scrum master responsibilities.
Scrum Master Certification Salary Potential
Several factors can impact a CSM's potential salary, including location, employer and relevant job experience. Payscale reports the average salary for certified scrum masters as exceeding $95,000 per year. Even entry-level CSMs earn over $70,000 per year on average.
With years of experience, experienced CSMs earn an average annual salary of over $113,000.
Scrum Master Certification Options
This article focuses on the CSM credential, but there are other scrum master certifications to choose from as well. These include:
Certified Scrum Product Owner®

. This credential, offered through the Scrum Alliance, serves product owners who work on agile teams.



Professional Scrum Master™

. Scrum.org offers this scrum master certification.



Certified Scrum Professional

– Scrum Alliance offers the CSP credential, for which the CSM is a prerequisite.
Originally Published On: https://www.forbes.com/advisor/education/scrum-master-salary/
Comments:(0)