ITJobCafe
1034 Times
712 People
The lack of skilled IT workers is hurting the deployment of emerging technology, according to a new survey from Gartner. In areas from cloud to cybersecurity, this crisis is expected to last for years to come.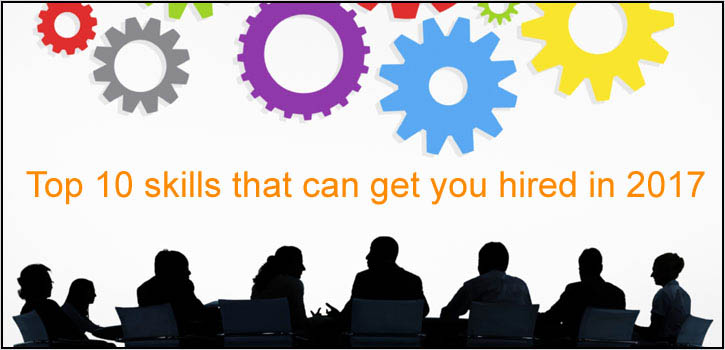 LinkedIn, after an analysis of jobs posted on its site, has come up with a list of top 10 trending technologies in 2017. So, if you are a software engineer looking for that perfect kick (re)start to your career, don't wait a minute to get a hang of these top technologies in demand. And if you already have them, make sure you let the employers know about it.
Here are the top 10 skills for Software Engineers that LinkedIn believes can get you hired in 2017.
1. Cloud and distributed computing: Implementing Amazon Web Services, Microsoft Cloud Solution and Google Cloud Platform are skills that improve technology use in an enterprise. Mastering these skills will advance your career in 2017.
2. Statistical Analysis and Data Mining: Demand for professionals with Data mining skills and expertise in R and Python has scaled new peaks. The best news - the demand will continue to rise at least for some more time.
3. Web Architecture and Development Framework: Full-stack web developers, PHP and WordPress professionals feature in the list of top searches by employers.
4. Middleware and Integration Software: If you are proficient in Java database integration with JDBC, security concepts of Microsoft Azure and Transact SQL, then you sure will land the gig this year.
5. User Interface Design: User interface design with focus on multi-device design and accessibility are among top 10 trending technologies in 2017.
6. Network and Information Security: Network Security and Social Hacking are necessary skills to improve technology efficacy. Every IT-reliant company needs professionals who understand how hackers penetrate computer systems and how to protect the systems from hacks. The demand for Cyber security professionals is here to stay.
7. Mobile Development: Developing Apps, User Interfaces and Reactive programming for iOS would take center stage in the domain of mobile development. Mobile developers, you would not want to miss this cue!
8. Data Presentation: A presentation can make or break a business. Then, is it surprising to find data presentation skills among the top technologies in demand for 2017? Not at all.
9. SEO/SEM Marketing: In the present times when disruptive marketing has become obsolete, SEO and SEM Marketing have taken the center stage. Experts in these areas get to work closely with top business leaders of the company and shoulder their responsibility of increasing the business. So, stay competitive and grab that brilliant opportunity!
10. Storage Systems and Management: Database storage, Cloud data storage and Amazon data services continue to be hot skills in 2017.
Comments:(0)