ITJobCafe
851 Times
543 People
The lack of skilled IT workers is hurting the deployment of emerging technology, according to a new survey from Gartner. In areas from cloud to cybersecurity, this crisis is expected to last for years to come.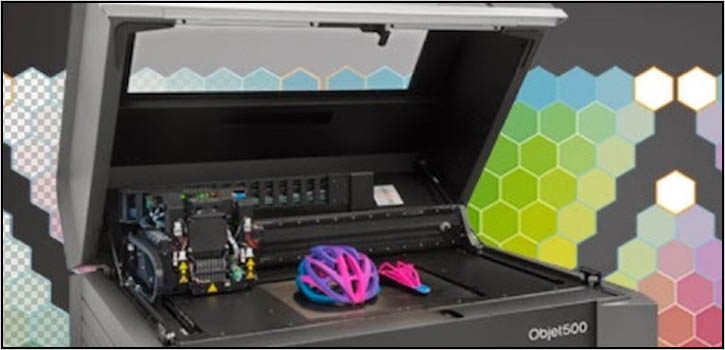 Stratasis' Objet500 Connex3 Color Multi-material 3D Printer features a triple-jet technology that combines droplets of three base materials to produce parts with virtually unlimited combinations of rigid, flexible and transparent color materials in a single print run.
Previously, manufacturers could print multi-colored parts using many different materials and assemble them after completion. Stratasys' new printer ushers in an all-in-one technology that speeds production by combining the materials at the print head.
"This ability to achieve the characteristics of an assembled part without assembly or painting is a significant time-saver," Stratasys said in a statement. "It helps product manufacturers validate designs and make good decisions earlier before committing to manufacturing, and bring products to market faster."
"The Objet500 Connex3 Color Multi-material 3D Printer produces models and parts using photopolymers in vivid colors so you can create colorful models from investigating concepts to pre-production pilot runs," said Igal Zeitun, Stratasys' vice president of product marketing and sales operations.
Comments:(0)