DICE.COM
126 Times
106 People
The past two years have been a period of enormous uncertainty for organizations across the country. During the COVID-19 pandemic, employers everywhere had to reorient to an all-remote office; throughout 2021, they've had to figure out whether to bring employees back to the office — and whether to redesign the office for a new era of "hybrid" work (wherein teams will still work from home a few days per week).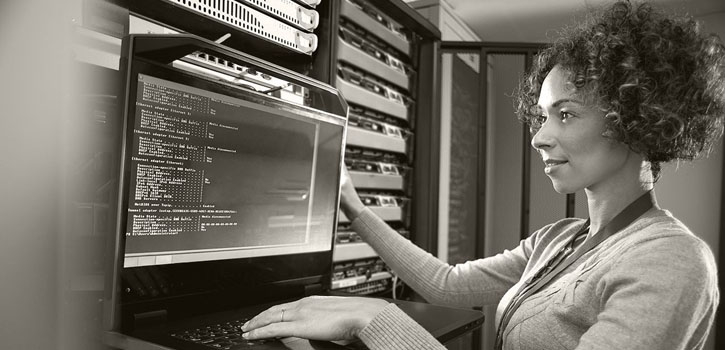 2021 Average Tech Salary
$104,566
Year-Over-Year Growth, 2021 vs. 2020
+ $6,707
+ 6.9%

Average Salaries in Top Tech Hubs
Tech Hubs

As with recent editions of the Dice Salary Report, both well-established tech hubs such as Seattle and Silicon Valley and up-and-coming cities such as Austin and Atlanta enjoyed significant technologist salary growth over the past year.
When the pandemic began, some pundits and analysts believed that traditional hubs such as Silicon Valley could fade into irrelevance as technologists embraced remote work and moved to places with a cheaper cost of living. However, such predictions failed to take into account all the factors that continue to make sizable tech hubs attractive, such as easy access to universities and venture funding, a well-established social scene and an existing base of companies seeking talent. In addition, on the salary side, the more embedded companies based in these locations can almost always afford to pay more than smaller competitors.
Between 2020-21, salaries increased significantly in Seattle (up 11.2%) and Silicon Valley (5.0%), and slightly in New York City (1.1%) and Boston (3.5%), suggesting continued demand in these established hubs. Large tech companies like Google have committed to snatching up billions of dollars in office space in some of these locations, and they need the talent to fill it.
Among up-and-coming tech hubs, technologists in Atlanta enjoyed significant salary increases (13.9% year-over-year), as did those in Miami (11.4%), Philadelphia (10.6%) and Detroit (10.3%). Tech demand and higher tech salaries don't emerge in a vacuum; all of these smaller hubs have well-established business and academic communities, driving a need for technologists with all kinds of skill sets. With tech unemployment notably low across the nation, organizations everywhere are willing to pay more for talent with the right combination of skills and experience.
It's a similar situation with states. Despite widespread predictions that the pandemic would kick off a mass migration, California (6.3%), New York (1.3%) and Washington (12.2%) continued to see salary increases indicative of strong local demand. Georgia, home of rapidly-growing tech center Atlanta, saw salaries increase 12.1% year-over-year. And keep an eye on Texas (5.1%), which is doing its best to attract California companies and technologists with a combination of low taxes and reasonable cost of living; over the past several quarters, tech giants such as Oracle and Tesla have set up new headquarters in the state.
Average Salaries by Tech Hub

Fastest Growing Tech Hubs by Salary
Occupations

Which occupations saw the largest salary jumps between 2020 and 2021? Salaries for database administrators rose 12.4%, which isn't shocking given how much organizations depend on databases to run everything from point-of-sale (POS) to data-science projects. The all-consuming need to store, clean and analyze data of all types will drive businesses to ensure their all-important databases are continually updated.
Building up a business often demands an equivalent investment in internal processes, including the tech stack. That leads to increased demand for technical support engineers (salaries up 12.4% year-over-year, to $77,169), who are tasked with making sure that software and hardware systems keep running. In a similar vein, the salaries of systems administrators (6.2%) and systems architects (5.1%) significantly increased year-over-year, as organizations sought technologists capable of structuring, maintaining and scaling tech stacks in a variety of environments. As more organizations migrate to the cloud, the complexity of the tech stack will only grow, demanding that technologists develop even more specialized knowledge in order to do their jobs.
Other technologist roles that focus on building out company web properties, including software developer (8%) and UI/UX designer (10.1%), also saw significant increases. But a few highly specialized, in-demand professions also saw their salaries dip a bit between 2020 and 2021. For example, cybersecurity analyst fell 0.8% to $102,253, while data engineer fell 1.1%, to $117,295. Other "hot" technologist roles remained level despite clear employer hunger to fill these roles, most notably data scientist (up just 0.6%, to $120,650). These professions generally earn high salaries, hinting at their value to organizations large and small — so what's behind the conspicuous lack of a year-over-year salary bump?
One possibility could be that salaries in 2021 for these roles are lagging indicators, and that these high-growth and high-value occupations will begin to see an uptick in early 2022 and throughout the year. It could also have something to do with the proliferation of tools designed to carry out some of these roles' highly specialized functions.
For instance, numerous data-analytics apps allow employees of all backgrounds to crunch their organizations' databases for key insights. While these tools won't replace a highly specialized technologist, they're a good way to streamline other employees' workflows. With tech unemployment low and hiring managers having difficulty finding key talent, some organizations may be holding off on hiring some roles and relying on stopgap measures (and tools) instead.
Average Salaries by Occupation

Fastest Growing Salaries by Occupation

Skills
In tech, some skills are extraordinarily high-paying in comparison to others, and for good reason. These skills are highly specialized, mastered only by a relative few (at least compared to the millions who learn certain programming languages), and often apply to extraordinarily complicated systems that can take years to learn.
That's why those (relatively) few technologists who specialize in an enterprise-search platform like Solr ($142,464, up 15.8% year-over-year) or Service-Oriented Architecture ($139,961, up 5.1% year-over-year) can command such hefty salaries in conjunction with a technologist's background and experience.
What this list of the top-paying skills makes absolutely clear is that organizations are more than happy to pay a premium for skills related to enterprise-level infrastructure, particularly as it relates to data storage and discovery, and the cloud. Hadoop, HANA and PAAS, for example, have all commanded high salaries for quite some time. Also keep an eye on Tensorflow and neural networks, which could prove key to enterprises in helping to make their infrastructure "smarter."
Meanwhile, programming skills such as Ruby ($128,689, up 12% between 2019 and 2021), JavaScript ($109,833, up 8.9% between 2019 and 2021) and Python ($116,498, up 3.9%) might not command quite the same salary numbers as certain cloud- and data-related platforms and tools, but they're equally vital to the operations of businesses large and small, whether it involves maintaining legacy code or building new apps and services. Learning these languages can translate into a stream of steady (and varied) work, although technologists must take care to keep their knowledge of these individual languages (like any skill) as current as possible.
Highest Average Salaries by Skill

Experience
It paid to be a technologist entering the tech industry in 2020 and 2021. As many businesses adjusted their budgets to accommodate the abrupt shift in demand for products and services, there was a renewed focus on hiring technologists with less experience at lower salaries (at least lower than what more experienced technologists expect to earn).
Organizations also rewarded those with more tenured technology experience. Technologists with 11-15 years of experience saw their salaries increase an average of 9.1% from 2019 to 2021, while those with 6-10 years of experience enjoyed a 8.9% bump. Technologists with 15 years of experience received a 7.5% increase compared to 2019.
But not all groups enjoyed big salary increases over this two-year period. Technologists with 3-5 years of experience saw a salary decrease of 0.4% between 2019 and 2020, although their collective situation turned around with an increase in 2021; nonetheless, the group still had the lowest two-year increase among all types of technologists (up 2.9% to $76,898). With technologists new to the workforce quickly catching up to their counterparts in terms of compensation, we could see some friction as those with 3-5 years of experience try to maintain their current positions (or snag promotions) amid competition.
Average Tech Salaries by Experience in a Tech-Related Field
Certifications

Among those technologists surveyed for the Tech Salary Report, the number with a technical certification rose only slightly between 2020 and 2021, returning to the same level (47%) as in 2019. Although many tech segments emphasize the importance of certifications (such as cybersecurity), it's clear that many technologists don't feel that certifications are necessary for their current role.
Specifically, of those technologists who said they didn't have certifications, 52% of them said certifications weren't needed for their role, up from 51% in 2020 and 48% in 2019. Meanwhile, just 11% of technologists said they didn't think certifications were valuable in their current role, down slightly from 2020 (when 12% shared that sentiment) and 2019 (when 14% did). The number of technologists who said their company refused to pay for certification training and testing also declined, from 15% in 2019 to 11% this year. That last data point could hint at employers' increasing willingness to pay for education and certification to keep valuable technologists onboard during a period when many workers are seeking new, better opportunities.
As in previous years, the most popular certifications included CompTIA A+, which certifies technical support and IT operational skills (20%), along with CompTIA Network+ (13%), CompTIA Security+ (15%), Project Management Professional (PMP) (12%), and Certified ScrumMaster (11%). Infrastructure and/or cybersecurity certifications, in other words, remain popular — and are certainly a requirement at many organizations that specialize in building, maintaining and defending tech stacks.
While many technologists might not feel that certifications are required for their role, highly specialized certifications can help job candidates prove their skill-sets to hiring managers and recruiters. Certifications also provide additional leverage in negotiations for salary, benefits and increased responsibility.
Do You Have Any Technical Certifications?
Yes: 46%
No: 53%
Main Reason for Not Having Technical Certifications?
Do You Have Any of These Certifications?
Comments:(0)