Cynthia Harvey, Networkcomputing
1710 Times
1392 People
The lack of skilled IT workers is hurting the deployment of emerging technology, according to a new survey from Gartner. In areas from cloud to cybersecurity, this crisis is expected to last for years to come.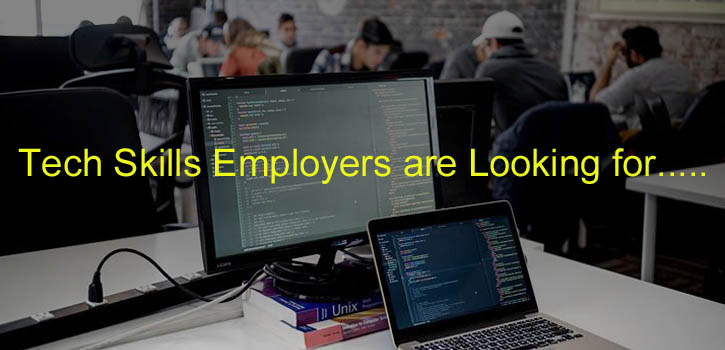 The online job posting sites don't provide a complete picture of the IT job market, but they can provide interesting insight into which skills are trending up or down. Research by Indeed illustrates how organizations look for different skills depending on whether they are writing job postings or are doing a resume search.
The list below ranks the skills that have recently appeared in job postings on Indeed. In other words, these are the capabilities that employers are requesting when they upload listings to the job board:

Java
Agile
JavaScript
.NET
HTML
Python
CSS
Amazon Web Services
C or C++
Git
To compile this list, Indeed calculated the percentage of tech job postings which contain the above skills from October 2017 to April 2018 and ranked those skills in order by % of job postings in which they occur.


So what do these skills have in common?

Almost all of them are development skills. Seven are programming languages, and Agile and Git are also related to development. Agile because it is a development methodology and Git because it is a source code version control system. And while you could argue that IT infrastructure professionals might need to know JavaScript, .NET, or Python to do their jobs, really only one skill on that list - Amazon Web Services - is clearly related to infrastructure.
However, a second list provided by Indeed tells a slightly different story. The table below includes a rank of search terms typed into Indeed's resume search engine. In other words, when employers go looking for someone to fill a role, these are the skills they are looking for:

Java Developer
Java
UI Developer
Software Engineer
Network Engineer
.NET Developer
.NET
DevOps Engineer
Web Developer
SalesForce

For this list, Indeed calculated the share of searches (per 1 million total) per search phrase in its Resume search engine from November 2017 through January 2018
Clearly, development skills are still highly in demand, but network engineers, which weren't represented on the other list at all, are way up in fifth place. And DevOps engineers, infrastructure professionals who are knowledgeable in DevOps approaches, came in eighth.
These lists only provide a brief snapshot of the tech job market at a given point in time. However, they do seem to indicate that for infrastructure professionals looking to improve their skills, classes in networking and DevOps might be the way to go.
Comments:(0)