Andrew R. McIlvaine, recruitingtrends
1132 Times
715 People
The lack of skilled IT workers is hurting the deployment of emerging technology, according to a new survey from Gartner. In areas from cloud to cybersecurity, this crisis is expected to last for years to come.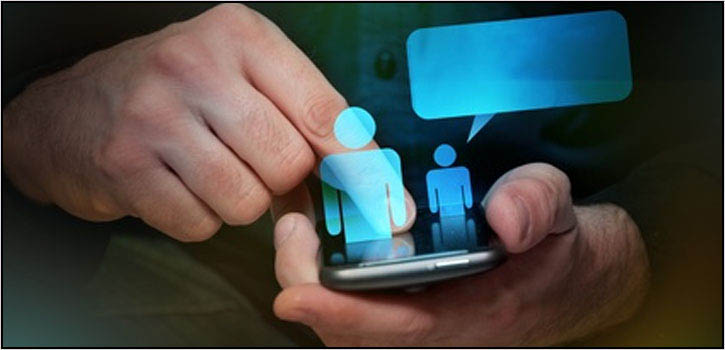 Americans are glued to their mobile devices, and not just for playing Pokemon Go: A survey last year from the Pew Research Center found that 41 percent of adult smartphone users have used their device to research new jobs. Perhaps not surprisingly, the survey finds that younger adults are especially likely to use their smartphones for job-hunting, but so are older users, with 37 percent of 30 to 49-year olds using their devices for this purpose.
Now recruiters are getting into the act: As many as 60 percent of recruiters use text messaging to communicate with job candidates as part of the hiring process, according to Austin, TX based Software Advice, a consulting firm that compares different recruiting software.
Proponents of Texting say it's the most convenient way to reach jobseekers, many of whom already have jobs and so would obviously find it difficult to take a call from a recruiter during work hours. Given that many people tend to have their mobile phones with them throughout the day, texting offers the chance for a quick response to see whether someone's interested in a job opening, says Schawbel.
But proceed with caution and understand the legal implications.
"If you send someone an email about a job, you might hear back from them in a few hours," he says. "But if you send them a text, you'll know instantly if they're interested, because everyone is constantly checking their phones."
A number of vendors have sprung up designed to help companies run coordinated text-recruiting campaigns and measure results. The vendors include Cambridge, Mass.-based HeyWire and Boulder, Colo.-based TextUs and San Jose, Calif.-based TextRecruit. Other vendors, such as Arlington, Va.-based Brazen, offer services that facilitate real-time "chats" between recruiters and candidates.
Texting and Privacy
However, companies can put themselves at risk if they fail to properly safeguard job candidates' personal information, and texting can be a particularly risky area in this regard, warns employment attorney John Bosco, a partner at Leon Cosgrove in Dallas.
To begin with, recruiters can unwittingly expose a candidate's private information to hackers when they put in a wrong number when texting to an applicant or to a number that's been transferred to someone else, says Bosco. "It opens up the potential for identity theft, which is the most common risk," he says.
For that reason, recruiters need to verify who they're communicating with before beginning a text conversation, says Bosco. "Confirm addresses, ask what is it about this position that interests them -- just some initial dialogue before you get into anything that might be sensitive, such as Social Security numbers."
Disparate impact is another area of potential concern, says Bosco.
"You don't want to generalize, but younger people tend to want to text while older people are getting more comfortable with it but still tend to prefer discussing matters such as these verbally, via phone or in person," he says.
Companies that require applicants to text them if they're interested in a job opening, for example, could be opening themselves up to potential liability if an investigation by the Equal Employment Opportunity Commission finds that a clear majority of respondents were below a certain age, says Bosco.
"Plaintiffs' lawyers have told me the EEOC has begun expanding their discover requests when they're looking into localized claims, requesting information on who companies are getting responses back from and then running comparisons between the ages of respondents and the method of communication used by the company," he says.
For this reason, it's important to give candidates options other than texting to learn more about a job, says Bosco.
Ryan Healy, founder and president of Brazen, says disparate impact is less of a concern than it once was because people of all ages are communicating via text and chat. "The folks who chat with our clients' recruiters are often people with decades of experience who have no problem using this interface. It's not just for kids anymore."
"Everyone uses text these days, says Adler, "young and old."
Text-recruiting Vendors
Text-recruiting vendors say their services can alleviate any potential legal concerns about texting, with built-in safeguards such as opt-out provisions to ensure recipients aren't receiving unwanted texts and templates for recruiters to follow to ensure they're staying within legal guidelines when interacting with jobseekers. The services also let companies monitor and record text conversations between recruiters and candidates.
"If you don't do this, you're at risk of not being able to control the conversations that are going on or the types of messages recruiters are sending out," says Erik Kostelnik, cofounder and CEO of TextRecruit.
Kostelnik says he started his company to give clients better control over their recruiters' text outreach.
"I had a conversation with the head of staffing at the company that ended up being one of our first clients who said 'All my recruiters are texting candidates and I have no idea who or what they're texting, and if they leave, I lose all the data that's captured in their phones and the relationships they have with candidates,' " he says.
Kostelnik ended up building a centralized platform integrated with the company's applicant tracking system that records and stores the recruiters' texts to candidates. Clients can use the platform to run reports that measure the effectiveness of text campaigns.
Most of TextRecruit's clients are large companies with 5,000 or more employees, he says.
Brazen's platform lets companies schedule online chats between recruiters, hiring managers and candidates to answer the candidates' questions about jobs and the company, says Healy. Many firms use Brazen for hard-to-fill positions or to "re-engage" candidates who'd dropped out of the application process for one reason or another, he says.
"Many candidates say job-search is a deeply dehumanizing experience, and we're trying to address that," says Healy.
Regardless of whether or not they use a vendor supplied system, recruiters will need to do their research on candidates first in order for text to be an effective form of outreach, says Adler.
"The response rate to your texts will be to the degree that you personalize them to the recipient's interests and intrinsic motivations, rather than simply trying to sell the job itself," he says. "Take the pressure off the recipient by selling a conversation about the job. If you're targeted and compelling, you'll increase your response rate."
Comments:(0)